Have you tried confessing your feelings to a friend or someone you know but ended up being friend-zoned? Well, you are not alone as a survey reveals that three out of 10 Filipinos have experienced unrequited love or a love that was not reciprocated.
A Social Weather Survey conducted from Dec. 10 to 14 reveals that 30 percent of Filipinos have experienced being turned down while 33 percent or one of three Pinoys took the brave move of confessing their love to a friend.
The survey said around 50 percent of those who confessed their "true feelings" to their friends experienced unreciprocated love, while the other 50 percent turned out successfully, with some actually marrying their "best friend."
---
---
Lyn delos Angeles Erodias admitted in an interview with the Philippine News Agency that she gathered all her courage to tell her then-classmate and best friend Nathaneal, that she is in love with him.
"I have experienced confessing my love to him. We were then bestfriends in college, until it was developed, that's it," Erodias narrated.
"He was silent at first, and then he confessed that he also likes me. We got into a relationship and then after college, we got married. We now have two kids," she said.
However, this was not the same for Jessa Salvador who said that after mustering enough courage to reveal her feelings to her best friend whom she thought also liked her, she was told that he is actually eyeing another friend.
"It was painful. I thought he feels the same towards me because he was very sweet to me, but I was wrong," she said.
Despite the experience, Salvador said she has no regrets because at least she was able to tell him how she feels, instead of just keeping it to herself and continuing to hope that he would someday court her.
The survey also reveals that more males were bolder in telling about their love to their friends compared to females.
It showed that 40 percent of men actually confessed love to a friend while only 25 percent of females did the same.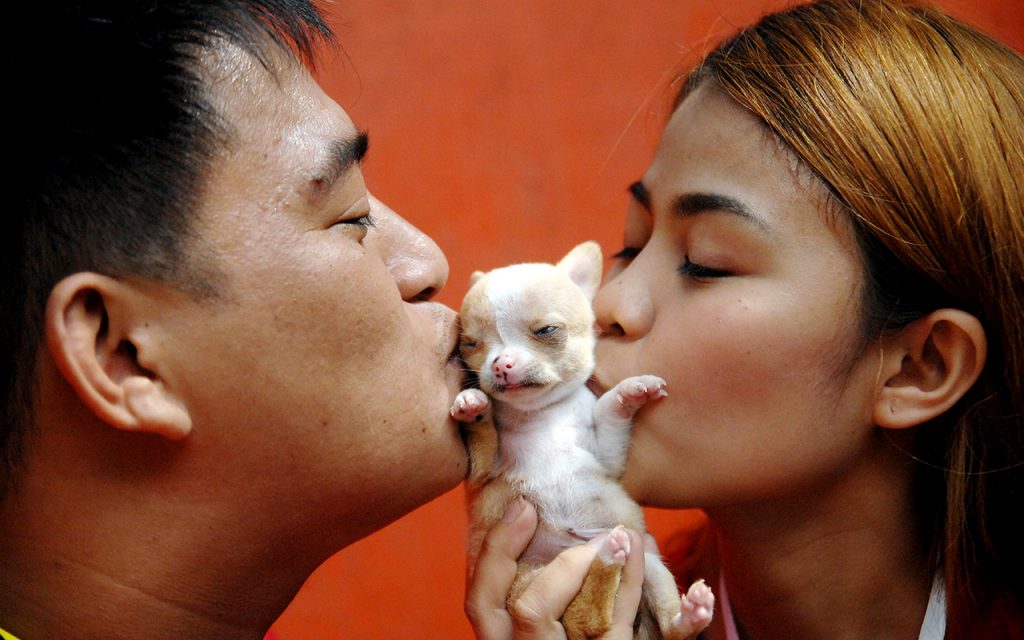 According to the same survey, 57 percent of Filipinos said they have a very happy love life, 25 percent said it could be happier, and 17 percent admitted having no love life.
Meanwhile, couple Mario Mendoza and Lily Rosero both agree that their relationship can still be lovelier and happier, even after 10 years of being together.
They shared that their first meeting happened at an unexpected time and place.
Mendoza said that 10 years ago, he went to the Sta. Quiteria Elementary School in Quezon City to register for the upcoming elections.
Upon seeing, Lily, who was working as a lady guard at that time, Mario, a widow, said he was starstruck and was left dumbfounded by her similarity to his former wife who already passed away.
He then pursued Lily who was reluctant at first, but eventually gave in.
"I thought hard if it would work or not because I was then happy with my work, but he was so persistent," Rosero said.
Meanwhile, for those who have been waiting and looking for their one true love, Mendoza said not to be impatient.
"For those who don't have love life yet, although they say age doesn't matter, the heart never gets old, the heart always loves. When someone knocks, do not be shy to let him/her in," he said.