Environmental activist group Greenpeace this week demanded reparations from "historical emitters" — corporations and countries — "who must be made to pay and brought to justice for human rights harms" caused by activities that have led to the worsening climate crisis.
The group made the statement as several areas in the Philippines buckled under the onslaught of severe tropical storm "Paeng" (international name: Nalgae) that hit the country last week.
"Oil companies are making a killing in profits from a business model largely responsible for the climate crisis … while, poor communities in vulnerable situations are being killed by climate impacts," said Greenpeace Philippines campaigner Virginia Llorin in a statement.
---
---
"Where is the justice in that?" she said, adding that it is "completely outrageous" that companies continue their "business-as-usual approach" despite scientific evidence that their business model is the major cause of suffering for millions of people.
"Equally outrageous is that governments — including the Philippines' — continue to allow this to happen," said Llorin.
On Wednesday, President Ferdinand Marcos Jr. placed under a state of calamity four regions — Calabarzon (Cavite, Laguna, Batangas, Rizal, Quezon), Bicol Region, Western Visayas, and the Bangsamoro Autonomous Region in Muslim Mindanao — due to the impact of storm Nalgae.
The state of calamity will be in effect for six months unless earlier lifted by the president and is supposed to expedite the rescue, recovery, relief, and rehabilitation efforts of the government and private sector.
It would also allow the national government and local governments to use appropriate funds for calamity response as well as warrant price control for basic needs and prime commodities.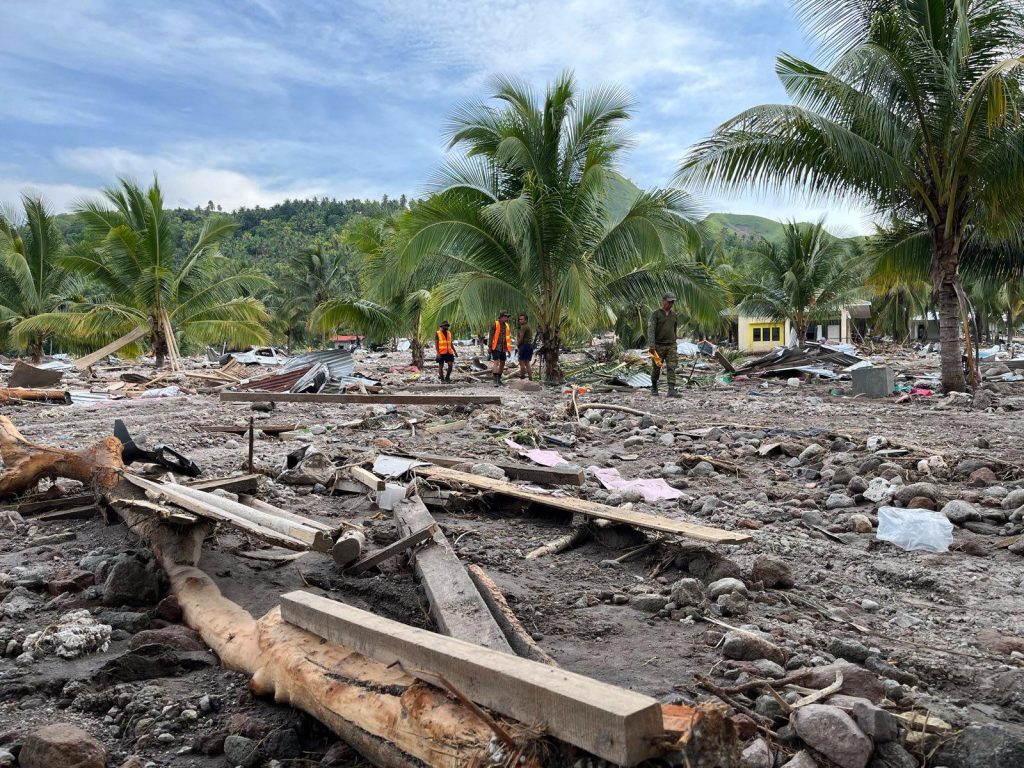 Marcos said more than 1.4 million people in the four regions were affected by the disaster that killed at least 121people.
Agricultural damage due to Paeng was pegged at PhP1.2 billion while the cost of property or house damage was approximately at PhP12.7 million.
Aside from the four regions, 164 cities and municipalities were declared under a state of calamity through separate proclamations issued by various local government units.
Nalgae is the sixth destructive typhoon to hit the Philippines since mid-August, according to Greenpeace.
Prior to Nalgae, the country had already lost at least PhP5.23 billion from five storms since mid-August. Some areas hit by the latest typhoon are still recovering from Super Typhoon Odette, which swept through the country in December 2021 and left damages estimated at a minimum of PhP33 billion.
Greenpeace Philippines, meanwhile, said fossil fuel companies' responsibility for the climate crisis remains "inadequately unregulated," and there are currently insufficient laws that hold them liable.
In March, the IPCC warned in a report that climate risks are appearing faster and will get worse sooner than previously assessed.
Greenpeace Philippines calling on the Marcos administration to follow through with the recommendations of the Final Report on the National Inquiry on Climate Change issued by the Commission on Human Rights, which underscores the accountability of climate polluting corporations.