The social action arm of the Catholic Church in the Philippines launched on Saturday, October 8, a nationwide "bamboo forest" project to help mitigate and adapt to the impacts of climate change.
"This is our humble contribution to help protect our environment," said Bishop Jose Colin Bagaforo at the launch of the project at La Mesa Dam Nature Reserve Ecopark in Quezon City.
The prelate of Kidapawan, who is also national director of Caritas Philippines, said the project is "an avenue for social enterprise and an avenue for poverty alleviation."
---
---
More than 1,000 bikers joined the 32-kilometer "Caritas Bike for Kalikasan (Nature)" from the Manila Cathedral to the Ecopark ahead of the project launch.
The event also marked the culmination of this year's "Season of Creation."
"We all need to become superheroes," said Bishop Bagaforo as he watched one of the bikers in a Batman outfit.
The prelate explained that they decided to plant bamboo because it is "useful both ecologically and economically."
"If we can create bamboo forests across the country, an auxiliary industry will also flourish. Bamboo is called the poor man's timber because of its durable material," he said.
The project aims to plant five million bamboo trees in 85 Catholic dioceses across the country in five years.
Research shows that bamboo can help curb greenhouse gas emissions through its forests, which act as giant carbon sinks.
A newly planted bamboo can sequester two tons of carbon dioxide in seven years compared to a typical hardwood tree that sequesters one ton of carbon dioxide in 40 years.
Bishop Bagaforo said planting bamboo is not complicated because it is "fast-growing, fast-generating, versatile, and able to thrive on sloping or degraded soils."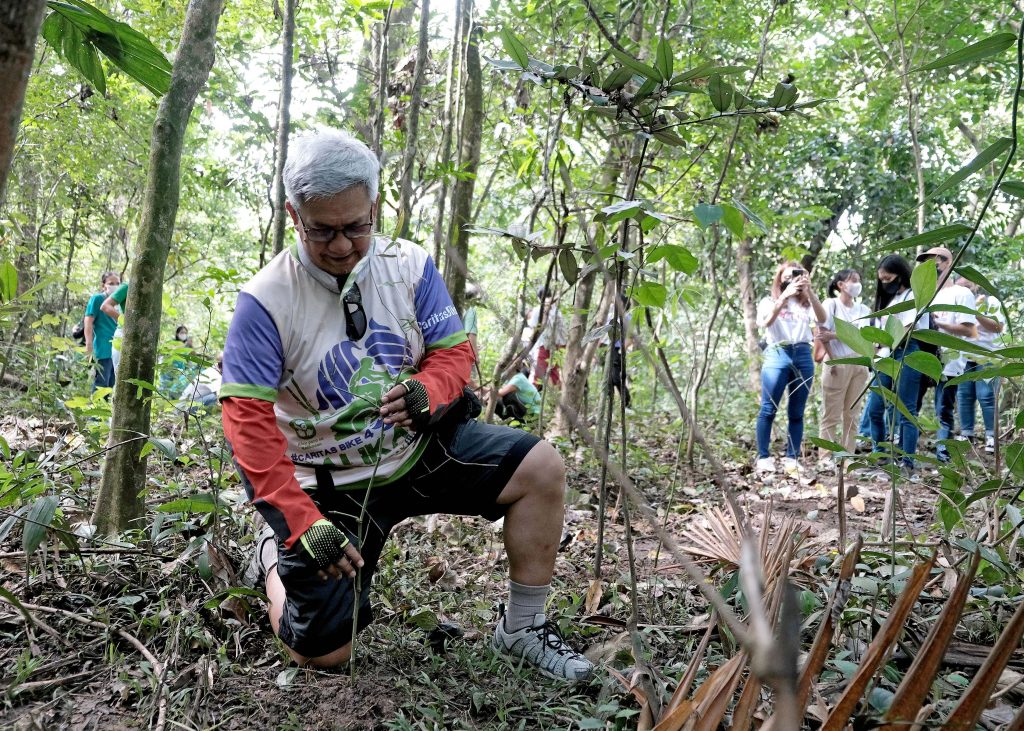 A study shows that a a hectare of bamboo can store at least 306 tons of carbon over a 60-year period.
At least 10 dioceses, including Lucena, Virac, Infanta, Tarlac, San Jose, and Kidapawan, also conducted their respective cycling and bamboo planting activities on Saturday.
Father Antonio Labiao Jr., executive secretary of Caritas Philippines, said the dioceses will plant bamboo on idle lands owned by the Catholic Church and other religious institutions.
"Catholic communities will be in charge of planting, growing, and maintaining bamboo forests," said the priest.
"The communities will also develop livelihood programs using bamboo with the help of social action centers. It will be a community-managed project," he added.
Father Labiao said Caritas Philippines and the social action network will implement the project in partnership and in collaboration with different government agencies and civil society groups.
"We sought the help of the government to provide technical assistance and funding support," he said.
"They will help us learn the technologies that we must use in growing bamboo forests. They will also monitor the amount of sequestered carbon," said the priest. – with reports from CBCP News and Mark Saludes for LiCAS News