The Spanish ambassador to the Philippines, Jorge Moragas, visited the newly restored La Loma chapel in Manila's oldest cemetery on June 27.
The recent restoration of the chapel was done through the efforts of Escuela Taller de Filipinas Foundation, Inc. and the Diocese of Kalookan, and took 11 months to complete.
Escuela Taller de Filipinas Foundation, a non-profit school that trains out-of-school youth in skills and trades related to heritage conservation, was established jointly by the Spanish and Philippine governments in 2009 through the Agencia Española de Cooperación Internacional para el Desarrollo (Aecid) and the National Commission for Culture and Arts (NCCA).
---
---
"The establishment of the school and its continued operation is a testament to the shared commitment of the two governments to save the two nations' shared cultural heritage and also serve the marginalized communities and sectors in the Philippines," read a statement from the Instituto Cervantes in Manila.
The chapel that stands in the middle of the cemetery, also known as the Cementerio General de la Loma, was built as a response to the environmental and health concerns during the Spanish occupation of the country in the late 1800s.
It has been declared a "National Cultural Treasure," the highest designation given to a valuable cultural asset.
The La Loma Catholic Cemetery, or Campo Santo de La Loma, was opened in 1884 and is largely located in the city of Caloocan. A portion of the southern part of the cemetery is located in Manila.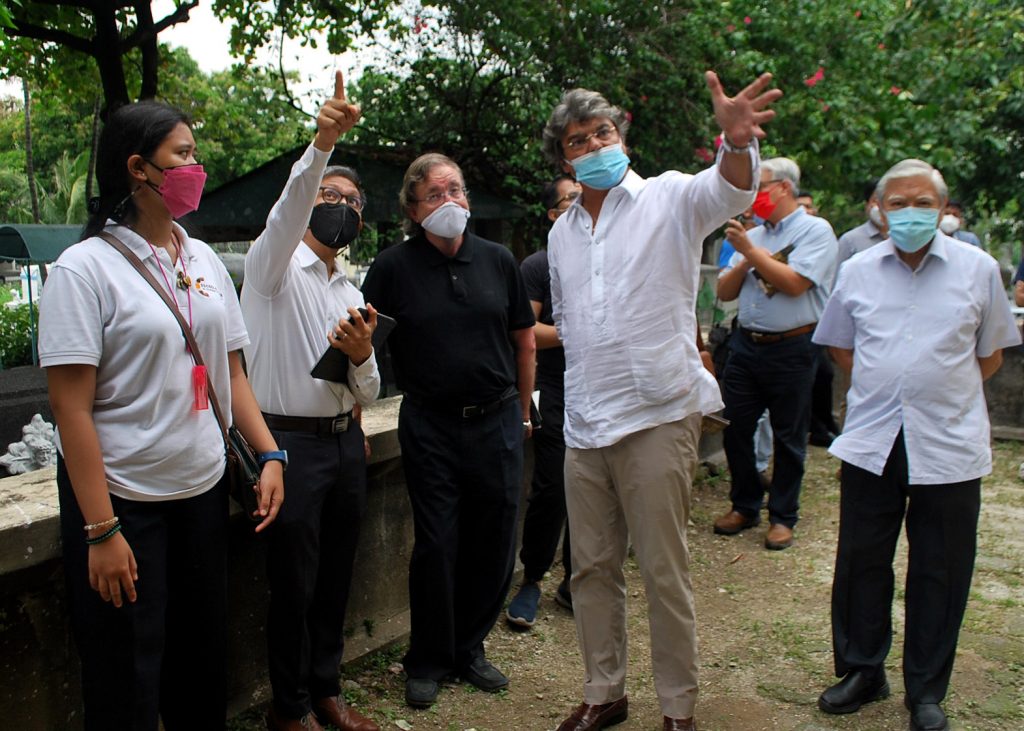 It was originally known as the Cementerio de Binondo (Binondo Cemetery) as the area was then under the jurisdiction of Santa Cruz during the Spanish Colonial Period.
Spanish officials warned Filipino rebels that once they joined the uprising, they can no longer be buried in Catholic cemeteries on the consecrated ground like La Loma and thus denied of what then was considered a "decent" burial in their time of death.
Campo Santo de La Loma is one of the few sites that escaped ruin during World War II in the 1945 Battle of Manila where most of the city's collection of architecture was destroyed. That leaves it as a crucial piece of the country's historical heritage of architecture.