Boys, and men, have to be educated about sex, respect for women, and responsibility to address the reported rampant cases on unintended pregnancies in the Philippines.
"When you educate women on their values, you should also educate boys as most of the perpetrator of rape and incest are men," said Benedictine Sister Mary John Mananzan.
"If you teach a man the value of a woman, the respect for women will be more institutionalized, the cases of unwanted pregnancies will go down," she said.
---
---
The nun, who is known for her women's rights advocacy, made the comment as the United Nations Population Fund (UNFPA) released on Wednesday, June 8, a report titled "Seeing the Unseen."
The report noted that 51 percent of pregnancies in the Philippines are unintended or occurred "when a woman who was not planning to have any more children."
The UNFPA also reported that 36 in every 1,000 Filipino girls with ages between 15 and 19 have already given birth between the years 2004 and 2020.
It also found that while 71 in every 1,000 Filipino girls and women with ages between 15 and 49 have experienced unintended pregnancy in the same period.
Sister Mary John said that when a girl is educated, her self-esteem is boosted, "she will not settle for less."
"When you educate a boy, not only in the academic sense, but also of his responsibility as a man, you are removing his self-entitlement and sense of proprietorship especially over women," she added.
The nun said that the government, the Church, and the media should come together in educating children especially about sex.
She said recognizing that the Church's teaching of the value of virginity may no longer be effective, sex education is another way.
"Ignorance doesn't protect," said Sister Mary John. "They have to know there are certain means to prevent pregnancies."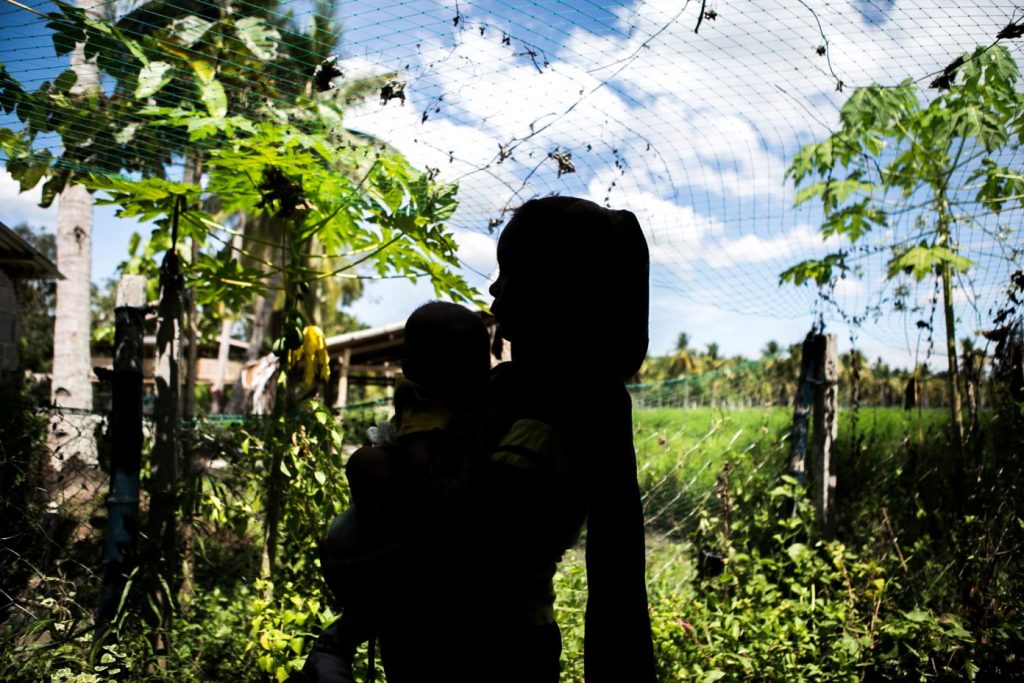 "We … need to raise up the value of women and girls," said Dr. Leila Saiji Joudane, country representative of the UNFPA in the Philippines.
She said that there is a systemic discrimination against women and girls in the country.
"This is an unseen crisis unfolding right before our eyes, and a global failure to uphold basic human rights for women and girls," said Joudane.
The government's Commission on Population and Development, however, reported a decreasing number of pregnancies in the country.
Juan Antonio Perez III, executive director of the commission, cited data from the Philippine Statistics Authority that showed that from 1.67 million total pregnancies in 2019, it decreased by 8.3 percent to 1.53 million in 2020.
The figures also decreased by 14.7 percent to 1.3 million in 2021.
Perez said the government has mobilized local government units and community workers during the pandemic to deliver pills and condoms to family planning users.
Romeo Dongeto, executive director of the Philippine Legislators' Committee on Population and Development, noted that although there are government initiatives to handle the "unseen crisis," it still remains unaddressed.
"Currently, the Philippines has several laws and regulations that guarantee access to sexual and reproductive health care, information, and education," he said.
"However, much needs to be understood and faced head on by policy makers, civic leaders … to ensure that we reach a future where every pregnancy is wanted," Dongeto added.
In June last year, President Rodrigo Duterte signed Executive Order 141, which called on government agencies to prioritize the implementation of measures to address the root cause of teenage pregnancies.
The Philippines ranks 56th out of 150 countries with the most number of unintended pregnancies in the world, according to the UNFPA's 2022 State of the Population Report.