What in the world is the famous Korean boy band BTS doing in the White House press room, talking to the world media and standing behind White House Press Secretary Karine Jean-Pierre, the first openly gay, black woman to hold the job?
These young people and remarkably a woman were telling the world that racial discrimination and hatred directed against American-Asian people is morally wrong, a violation of human rights and that respect and love for the human dignity and each other is the greatest good.
In that one presentation repeated thousands of times around the world, a fantastic atheistic group of boys have reached more people with a powerful message on human dignity than I have in 50 years of missionary endeavor. If only I had pursued my rock band ambitions as a teenager, I might have had more impact.
---
---
Many of the youth of the world are skeptical, disbelieving, and rebelling against abusive parents and corrupt society and are suffering sexual abuse. They are turned off by politicians and abusive adults. The president of the United States turns to BTS to help project his message in support of Asian-Americans, including Filipinos.
Some racist politicians, including former president Donald Trump, are allegedly responsible for igniting the wave of hatred and resulting hate crimes against people of Asian descent when he began calling the novel coronavirus a Chinese flu. His open support for white supremacy groups in the United States made Asian-Americans targets of racial attacks.
It was a wise move by President Biden, a devoted Catholic, to invite the boy band BTS to the White House. The group is composed of seven members, remarkable singers, and dancers, known by the names J-Hope, Suga, Jungkook, V, Jin, RM, and Jimin. They write their own socially aware and human rights-conscious songs and are a force for good. They have hundreds of millions of youth fans. Their songs are played continuously everywhere. Even though they are not religious and declare no Christian faith, they do have a belief in Christian values of equality, justice, and respect for all human beings despite race, status, or nationality, just like Jesus of Nazareth.
They joined President Joe Biden, the most powerful man in the world, in promoting the highest values and condemning the hate speech and attacks and discrimination against the 24 million Asian-Americans that comprise 7.2 percent of the total US population.
The BTS members write their own songs and sing about the wrongs of bullying, racism, violence, discrimination, and inequality. They are a worldwide sensation and have hundreds of millions of young fans listening, singing, and dancing to their songs. The fans can have a powerful positive influence on their parents.
From the White House podium, they had this to say: "We were devastated by the recent surge in hate crimes, including Asian-American hate crimes. To put a stop to this and support the cause, we'd like to take this opportunity to voice ourselves once again," Jimin said.
Suga then said: "It is not wrong to be different. I think equality begins when we open up and embrace all of our differences."
And V remarked: "Everyone has their own history. We hope that today is one step closer to respecting and understanding each and everyone as a valuable person."
J-Hope said: "We are here once again, thanks to our "army" our fans worldwide, who have different nationalities and cultures and use different languages. We are truly and always grateful."
Jungkook added: "We are still surprised that music created by South Korean artists reaches so many people around the world, transcending language and cultural barriers. We believe music is always an amazing and wonderful unifier of all things."
The White House press secretary, Karine Jean-Pierre who presented the band to the media, is herself an example of a young person who overcame hardship and sexual abuse as a child as she said in her memoir and eventually graduated with a Master of Public Affairs from the School of International and Public Affairs, Columbia University (SIPA) in 2003. She is a highly qualified black, gay woman that served under President Barack Obama and continued with President Joe Biden.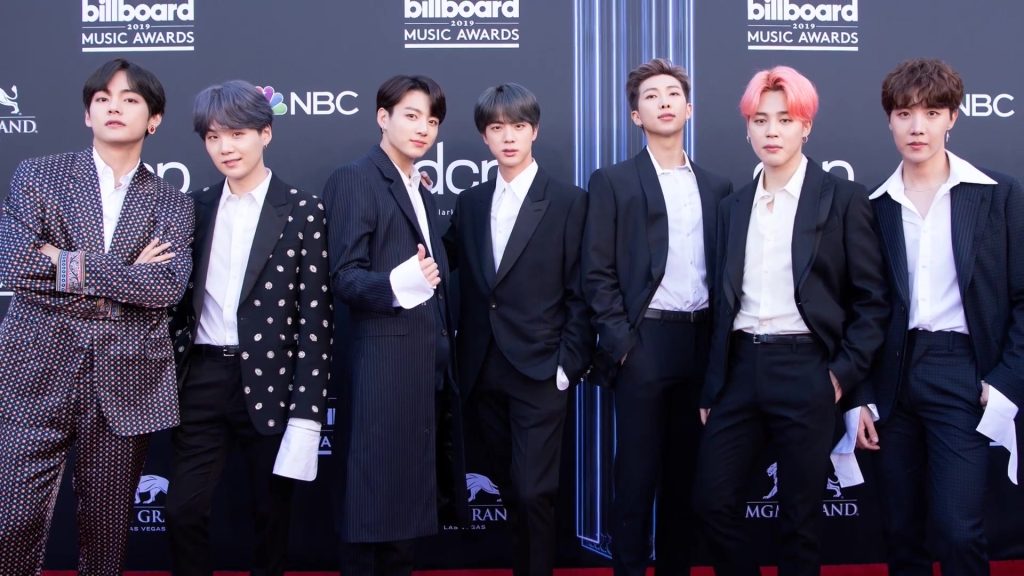 In the Philippines, the incoming administration would do well to select people for public office based on ability and qualification and not personal looks, political connections, and cronyism. Sadly, there is much discrimination and racism in the Philippines where many people in the middle and upper class have been convinced that when it comes to skin color, white is right. They spend lavishly on dangerous, mercury-laced skin whitening creams promoted by cosmetic companies to emulate and imitate the sickly, bleached white-skinned celebrities and some movie stars.
They wrongly reject and despise their own natural skin color and "kayumanggi" heritage, considering it as inferior and unworthy of them. They fail to see and appreciate the natural beauty of their own heritage. Worst of all, they are endangering their health with these racist products.
The dedicated Filipino EcoWaste Coalition is campaigning to end the sale of mercury-laced skin whiteners.
The World Health Organization (WHO) lists the damages: kidney damage, skin rashes, skin discoloration, scarring, reduction in the skin's resistance to bacterial and fungal infections, anxiety, depression, psychosis, and peripheral neuropathy.
Racism is not only in skin whitening products but firstly in the culture. Filipino indigenous peoples are treated as inferior people by an elite oligarchy composed of dynastic families that devour the indigenous ancestral lands to extract minerals causing environmental destruction and greater poverty and oppression. They have ruled with disastrous consequences for generations where one-third of the Philippine population survives at various levels of poverty. Many thousands of neglected and forgotten Filipinos (until election time) survive on the garbage and recycled left-over food from the plates of restaurant diners.
The rich and wealthy live in a luxurious cocoon of ignorance and apathy while millions go hungry. The ruling elite have no shame, no national pride to make the Philippines a nation of fully educated people and a prosperous, poverty-free nation in the world community. They have allowed it to become a nation owned by a few, super rich in an ocean of beggars, slum dwellers, and uneducated poor and a heavily taxed, struggling middle class.
They don't care that hundreds of thousands of children are sexually abused in their impoverished families and sold over the internet as sex slaves by human traffickers for the satisfaction of foreign sex tourists and pedophiles. The new administration will need more than a Korean boy band to change this shocking reality and build a nation based on justice and equality.
Irish Father Shay Cullen, SSC, established the Preda Foundation in Olongapo City in 1974 to promote human rights and the rights of children, especially victims of sex abuse. The views expressed in this article are the opinions of the author and do not necessarily reflect the editorial stance of LiCAS.news.