The bishop of the Diocese of Marbel in the southern Philippines urged local political leaders to stop playing politics and uphold the ban on open-pit mining in the province of South Cotabato.
"The people want the open-pit (mining) ban, even before and after the elections. This is not just a temporary will of the people," said Bishop Cerilo Alan Casicas.
Addressing the governor of the province in a demonstration on Wednesday, June 1, the prelate said: "You and the other elected officials know that this is a major fundamental issue in the elections that's why you are playing around it."
---
---
The diocese led a "prayer march" with environmental advocates to appeal to Governor Reynaldo Tamayo Jr. to reject the amended version of the environment code that was earlier passed by the provincial board.
The board last month amended the local code, reversing the 12-year-old ban on open-pit mining in the province, which holds what has been described as Southeast Asia's biggest underdeveloped mining project, the Tampakan copper-gold project.
The decision to pass the legislation is now up to Tamayo, who was elected to office for a three-year term during the May 9 elections.
"Governor, to listen to the truth of the people is foremost for you as a governor," said Bishop Casicas.
"You are elected by the people, not only to decide for the good, but to decide according to the will of the people," he said during the protest action outside the governor's office.
"To do otherwise is to betray not only your mandate but the continuing will of the people," added the bishop.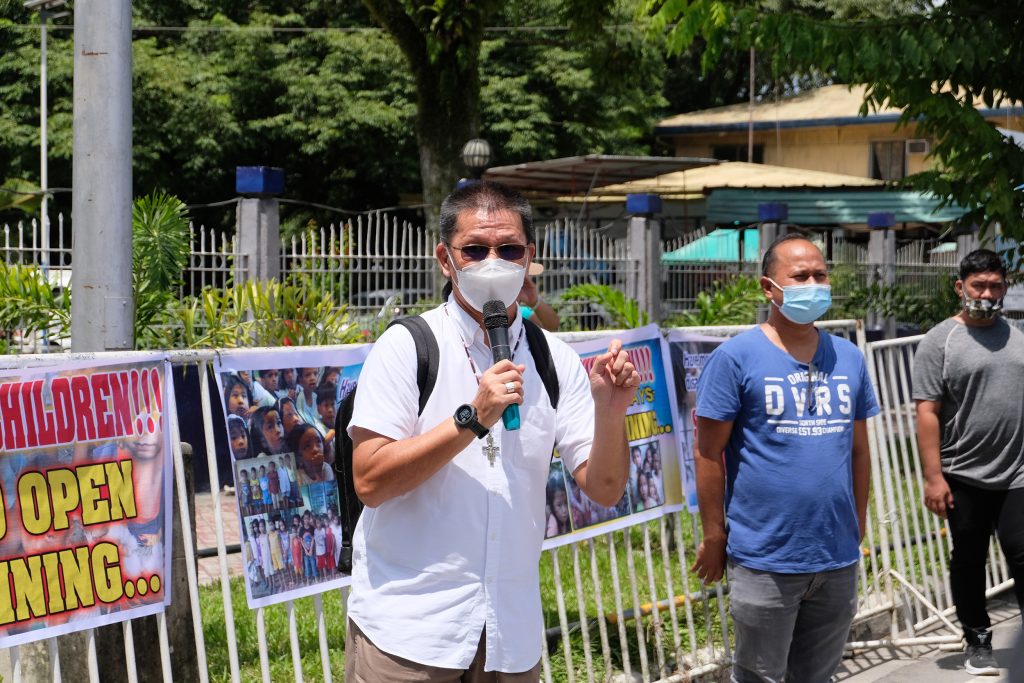 Father Jerome Milan, social action director of the Diocese of Marbel, warned that open-pit mining will affect not only the province of South Cotabato, but also the other surrounding provinces.
"Let us unite in showing our governor that we protest the changes made in our environment code that would allow open-pit mining in South Cotabato," said the priest over Church-run Radio Veritas 846.
Sagittarius Mines, Inc., developer of the Tampakan project, plans to use open-pit mining in extracting the estimated 15 million tons of copper and 498 million grams of gold in the area.
The 2010 ban on open-pit mining in the province has become one of the stumbling blocks for the company to proceed to the commercial stage of mining.
Sagittarius Mines, Inc. had asserted that the open-pit mining method does not contravene the Philippine Mining Act of 1995.
The Tampakan project has the potential of yielding per annum an average of 375,000 tons of copper and 360,000 ounces of gold in concentrate within the 17-year-life of the mine.