Jesus Condeza has always been an illegal fisher and an illegal logger of mangroves in the southern Philippine town of Del Carmen in the province of Surigao del Norte.
From 1990 to 2014, Condeza used dynamite and cyanide to fish and even supplied materials for the illegal activity to other fishermen.
"Back then, I was involved in dynamite fishing and cyanide," he confessed. "I also used to sell live fish for export abroad and also cut down mangroves to be sold as firewood."
"I did all forms of illegal marine activities because the money was easy," said the 49-year-old fisherman.
---
---
---
He only had a "change of heart" when he took part in a "community intervention" program by the non-government group Sentro para sa Ikauunlad ng Katutubong Agham at Teknolohiya Inc. or SIKAT.
The group aimed to enhance coastal community resiliency by implementing community-based Coastal Resource Management and Disaster Risk Reduction Programs.
The NGO also promoted good governance practices in partnership with local government units.
"I realized that what they have been trying to tell us was true," said Condeza. "As a father, I realized that I am robbing my children and grandchildren of their future," he said.
The fisherman said his "awakening" led him to join a community coastal law enforcement team, which was established by the local government.
Condeza helped identify illegal fishers and how they operate. He also joined information campaigns to persuade those involved in illegal activities to change their ways.
Unfortunately, it did not sit well with his old associates. He was seen as a traitor. He even received threats.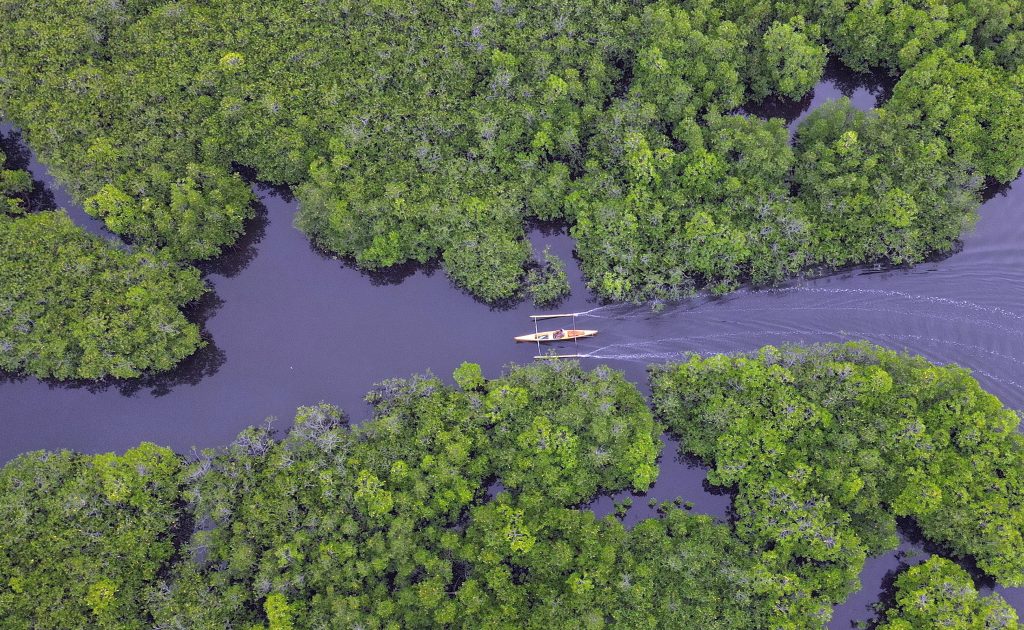 On August 13, 2016, at about eleven o'clock in the evening, unidentified men shot at house where Condeza and his wife were sleeping. The couple survived the attack.
Other members of the law enforcement unit were threatened and harassed.
"It was not an overnight success, the struggle was hard and long, but we stood our ground and fought for what we believed in," said Gerry Tonera, a fisherman who used to be also involved in illegal activities.
Gina Barquilla, the town's environmental officer lauded the success of the fisherfolk's efforts. She said that have now "zero cases" of mangrove cutting in town.
"We have achieved so much in such a short span of time because our local government executive is very active in the conservation and protection of our marine ecosystem," she said.
She said they often receive threats because some illegal fishing activities "are backed by influential individuals."
"We cannot just stay calm while they slowly harvest what is supposed to be for our fishing communities," said Barquilla.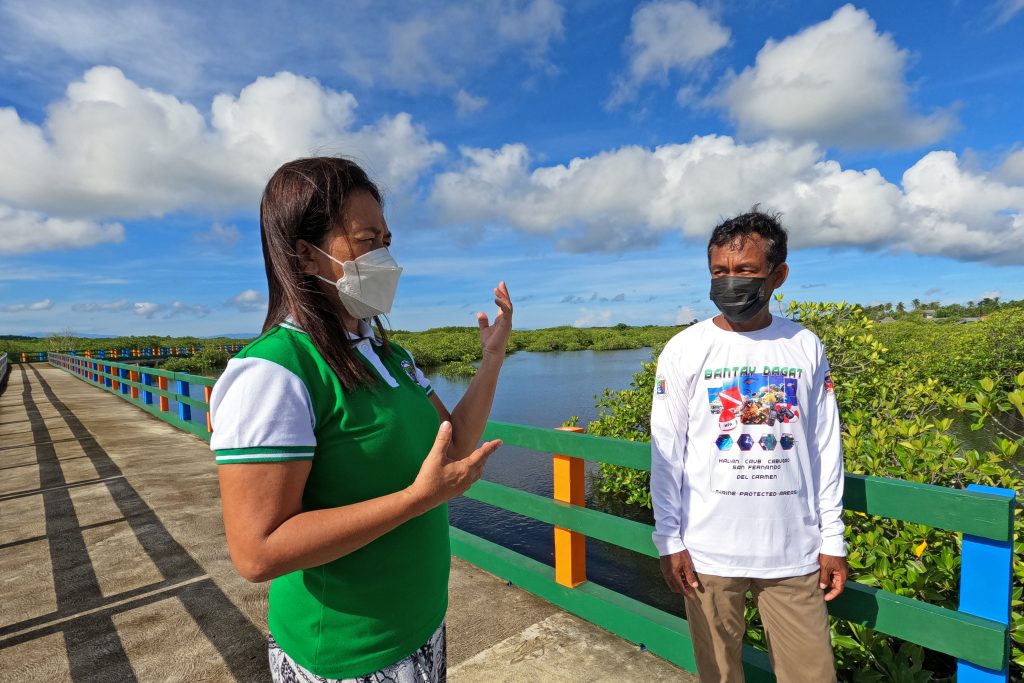 Wendie Goña, program manager of SIKAT, said the process of "transforming" illegal fishers into "protectors" of the environment was "long and hard."
In 2019, the town of Del Carmen received the "Best Mangrove Awards" during the Para El MAr awards of the Zoological Society of London.
As of 2020, the town was proclaimed to have the largest contiguous mangrove forest in the country with 4,871 hectares.
Also in 2020, the town was awarded as the best coastal community in Caraga Region during the Masagana and Malinis na Karagatan awarding of the Bureau of Fisheries and Aquatic Resources.
The research and writing of this story was made possible through the support of Internews' Earth Journalism Network and the Photojournalists' Center of the Philippines.