Local officials in the province of Leyte in the central Philippines paid tribute to Filipino veterans of World War II while also honoring medical frontliners for their heroism during the pandemic on Wednesday, October 20.
The province of Leyte marked the 77th anniversary of the landing of American forces in the province, signaling the start of the liberation of the country from Japanese forces during the Second World War.
On the morning of Oct. 20, 1944, American forces landed on Red Beach in the town of Palo, roughly 14 kilometers from the city of Tacloban.
---
---
---
"In the 77 years since the Leyte landings took place, we take joy in the knowledge that the wounds of war have healed," said Leyte Governor Leopoldo Dominico Petilla.
"While many of us cannot be physically present, we still come together in solemn commemoration with our friends and allies," said the governor.
Petilla also recognized the heroism of doctors, nurses, and other frontliners during the pandemic, saying that today's battle "has moved its frontlines from guns and cannons to masks and needles."
"In the current pandemic, we have many heroes in the frontlines whose heroism inspires us as much as your heroism still does today," he said.
The event was held in the absence of the usual crowd of spectators, foreign dignitaries, and war veterans due to the coronavirus pandemic.
"We also renew our commitment toward ensuring that their sacrifices in war will not be in vain and that war will not destroy lives anymore," said Petilla in his speech during the simple ceremonies.
"With each generation, our national and local governments have endeavored to take your wartime heroism meaningful," he said.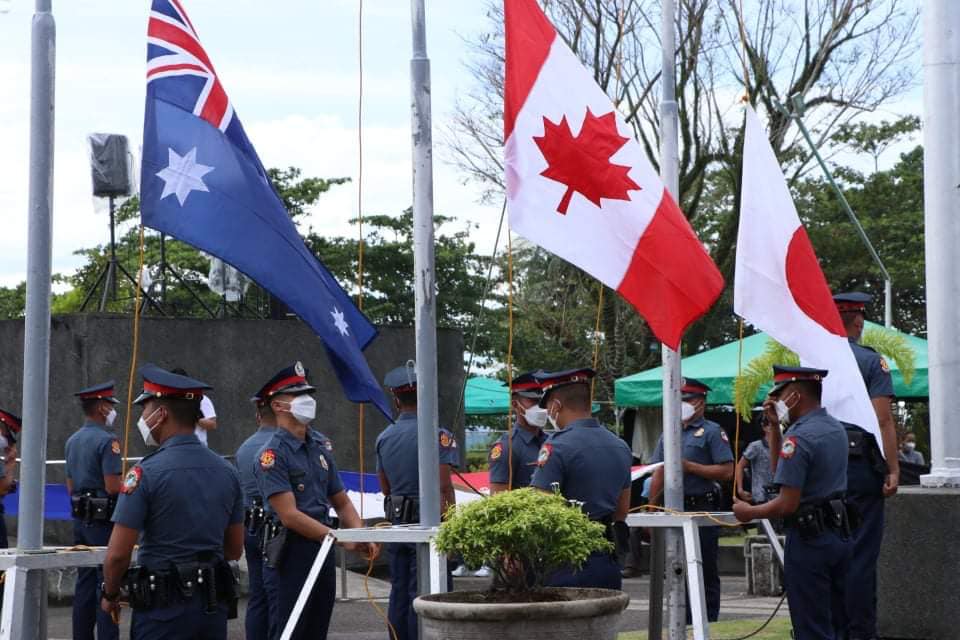 "You have served and continue to serve as our inspiration in upholding the freedom of our people and the democracy of our institution," added the governor.
"Your values in wartime and peacetime guide us toward the right path even as, through the years, we may have stumbled in defending our national values," he said.
In the Eastern Visayas region alone, none of the remaining 49 World War II veterans attended the ceremony due to strict health protocols.
"This is the second year when our tributes to the heroes of World War II, both alive and fallen, have been conducted mostly online," said Petilla.
"But whether physical or virtual, every commemoration gives us an opportunity to reflect on your heroism and its application in our daily lives," he said.
"We may live in relative peace thanks to all of you, our dear veterans, but there remain current challenges we must face head on," said Petilla.
"We press on despite the hardships for, indeed, we must prove ourselves worthy of the lives lost, the bloodshed and sacrifices made by our veterans," he added.