With the easing of health restrictions in the Philippine capital starting Saturday, October 16, more people can now attend religious services in churches, and even watch movies in cinemas.
Authorities have earlier announced that business establishments and churches will be allowed to open with 30 percent capacity as Metro Manila is placed under Alert Level 3 from October 16 to 31.
The Inter-Agency Task Force for the Management of Emerging Infectious Diseases has approved the recommendation to place the capital under less restrictive quarantine status.
---
---
---
The new guidelines allow establishments or activities at only a maximum of 30 percent indoor venue capacity for fully vaccinated individuals and 50 percent for outdoors.
Authorities have also announced that cinemas and gyms can reopen in the capital.
"We must pay attention to job creation at this time," presidential spokesman Harry Roque told a news conference.
Cinemas and gyms, which have been closed for most of the pandemic, will be allowed to resume limited operations on Saturday for fully vaccinated people.
On Friday, the Philippines logged 7,625 more COVID-19 cases, pushing the country's total reported cases to over 2.7 million, data from the Department of Health showed.
The country's total reported COVID-19 cases stood at 2,705,792, of which 78,999 remain active infections.
Positivity rate is at 14.9 percent, based on results of 49,655 individuals who got screened for the virus on Wednesday, October 13.
The health department has earlier said the country's daily COVID-19 cases have declined.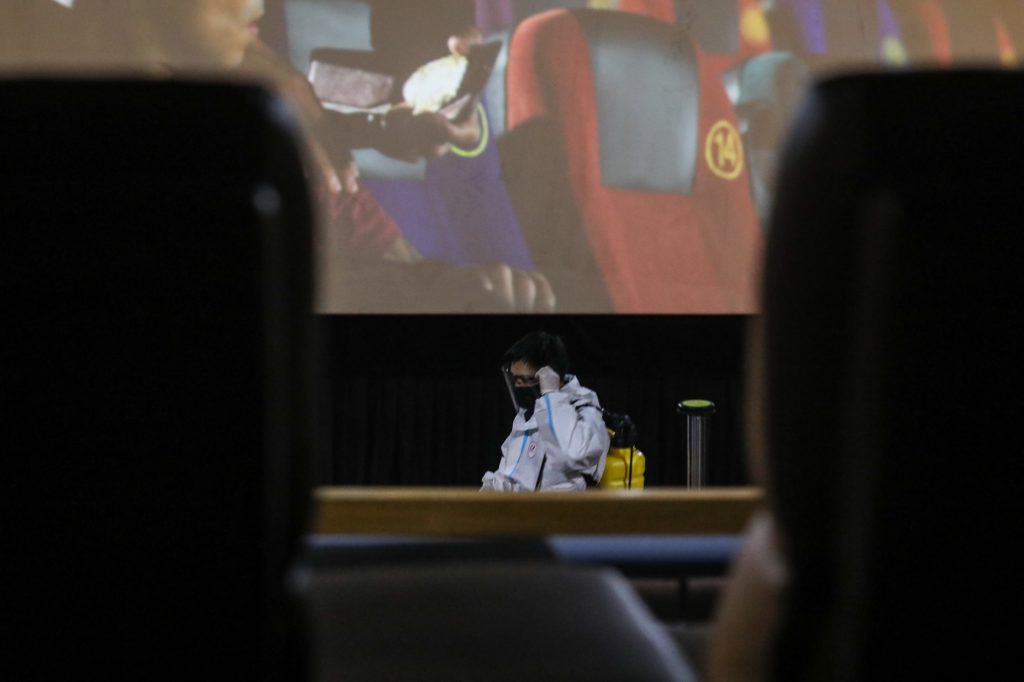 The Philippines has already fully vaccinated some 23.54 million out of its target 77 million, while nearly 27 million have received their first dose as of Tuesday, according to government data.
The World Health Organization's representative in the Philippines has earlier called for "very clear" messaging about restrictions to avoid "putting people's lives at risk."
"It's not about relaxing or reducing the restrictions – it's about calibrating," Rabindra Abeyasinghe, the WHO's official in the country, told the same news conference.
Social distancing and mask-wearing, even among fully vaccinated people, were "critically important to maintain the gains and further strengthen the transmission reduction."
Lockdowns and other measures have shattered the Philippine economy and thrown millions out of work. – with a report from Agence France Presse