Several churches in the northern Philippines opened its doors to families affected by severe tropical storm "Maring" (Kompasu) that hit the country early this week.
On Thursday, October 14, authorities said the death toll in the wake of "Maring" rose to 30 while a total of 50,040 families or 194,677 people were displaced.
The National Disaster Risk Reduction and Management Council clarified that only 19 of the fatalities have been confirmed and 11 others were still for validation.
Most of the deaths were due to flashfloods and landslides, said the disaster agency. At least 14 people were also missing and three were injured.
---
---
---
Father Gari Patiag, social action director of the Diocese of San Fernando, said the towns of Sudipen, Bangar, Balaoan, Luna, Bacnotan, and San Juan were most affected by the storm.
He said several churches were opened as temporary shelters after evacuation centers in the area were filled with people.
"Some evacuation centers were also flooded," said he priest, adding that churches in the towns of Luna, Bangar, Balaoan, and San Juan already serve as evacuation centers.
The priest said most residents were "caught unaware" by the rising floodwater. "They're not expecting that the water would rise that fast," he said.
Father Patiag said that aside from the rain, water from nearby rivers and dams also rose and overflowed.
The priest appealed to people for prayers and additional supply for those still in the evacuation centers.
"Maring" dumped more than a month's worth of rain in two days as it swept across the country early this week.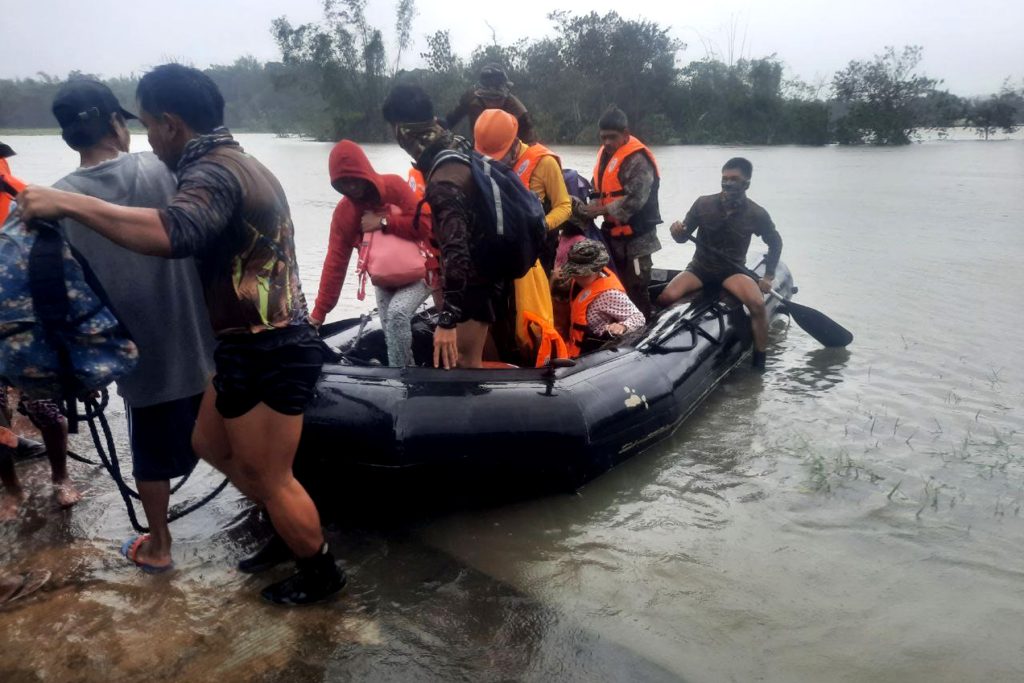 The northern part of the island of Luzon were hardest hit by the storm, which caused more than a billion pesos (US$20 million) worth of damage to the agriculture sector and damaged hundreds of homes.
Mark Timbal, spokesperson of the disaster agency, said the rainfall brought by "Maring" was "even greater than the Ondoy experience," referring to the devastating typhoon Ketsana, known in the Philippines as Tropical Storm Ondoy, that hit in 2009 and claimed hundreds of lives.
"This only proves the effect of climate change when it comes to the increasing magnitude of these natural hazards," Timbal said.
"This continues to pose a challenge to our disaster management system — we always have to step up our preparations in view of the worst-case scenario for every natural hazard."
Because a warmer atmosphere holds more water, climate change increases the risk and intensity of flooding from extreme rainfall.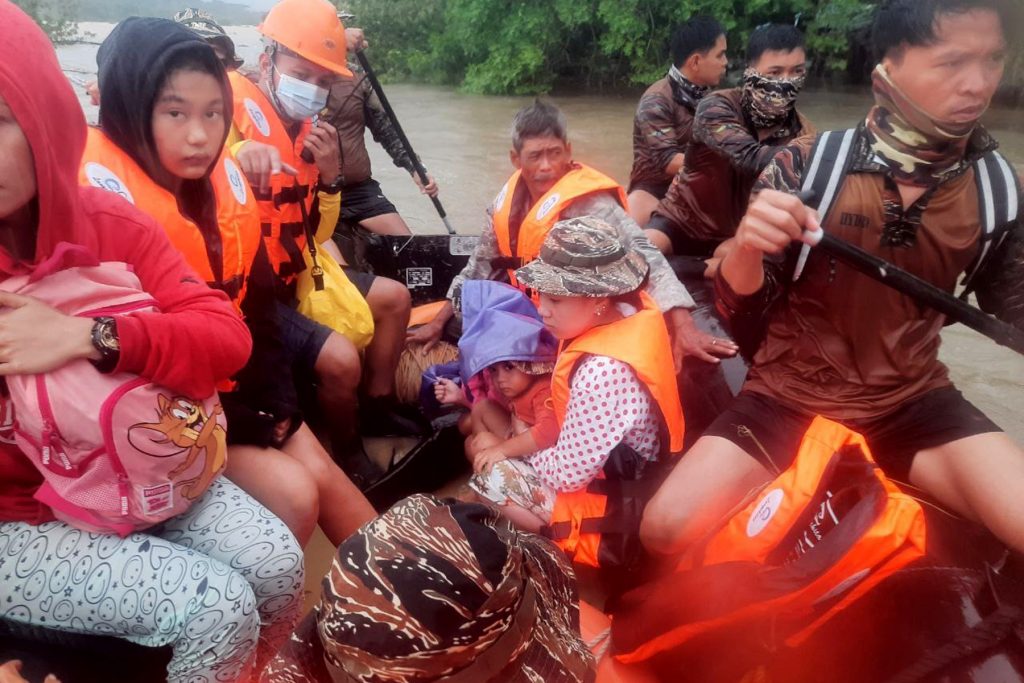 Timbal said the "changing nature" of the hazards had made it difficult to achieve their target of zero casualties.
"Each hazard is unique to the next one," he said. "It's a new normal caused by climate change."
The storm moved across the South China Sea on Tuesday toward Hong Kong, forcing the international business hub to batten down.
The Philippines — ranked as one of the world's most vulnerable to the impacts of a warming planet — is hit by an average of 20 storms and typhoons every year, which typically wipe out harvests, homes and infrastructure in already impoverished areas. – with a report from Agence France Presse