A year of successfully sustaining its zero-waste efforts, the island village of Apo in the town of Dauin in Negros Oriental province has been named the Philippines' first zero-waste island village.
"The community is proud of what they have achieved in their first year of adopting zero-waste system and practices," said Merci Ferrer of War On Waste (WOW) Negros Oriental-Zero Waste Cities Project Manager.
In 2020, Apo Island adopted waste management systems and practices introduced by WOW Negros Oriental in their community.
---
---
---
The systems and practices included the conduct of information campaigns to inform households about proper waste segregation at source and the implementation of door-to-door segregated waste collection system.
The community also used composting methods, established a decentralized materials recovery facility where organic wastes are composted and recyclables are aggregated for junk shop sale.
Community members trained on waste assessment and brand audits to identify waste composition to help design a waste management system that will work for the island.
"We want to recognize Apo Island for their amazing work on their zero-waste journey," said Froilan Grate, Asia Pacific regional coordinator of the Global Alliance for Incinerator Alternatives of GAIA.
GAIA is a worldwide alliance of more than 800 grassroots groups, non-governmental organizations, and individuals in over 90 countries whose ultimate vision is a just, toxic-free world without incineration.
"We want to acknowledge their hard work and to encourage them to sustain it and do more," said Grate, adding that what residents of Apo Island did was unique.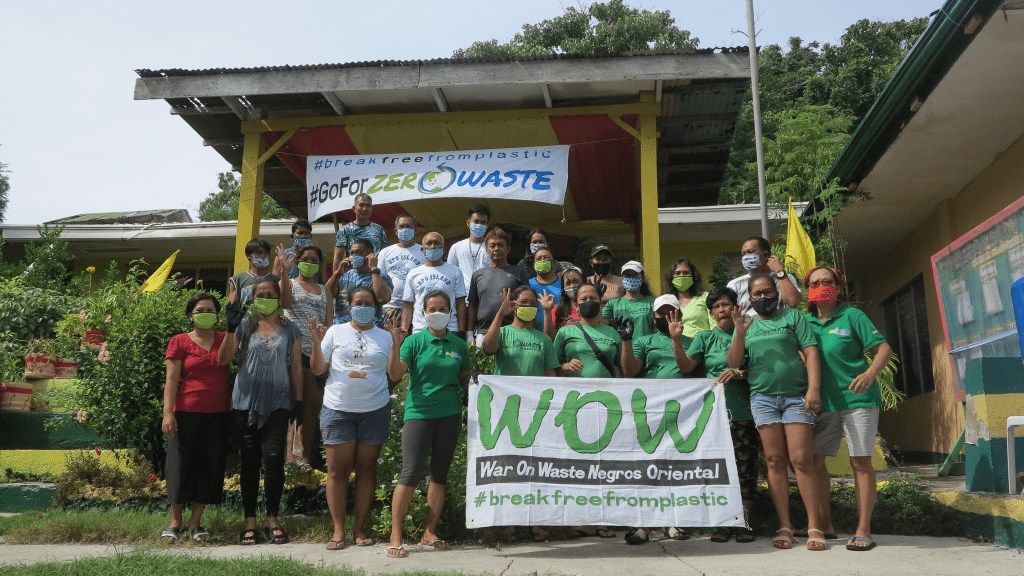 To date, Apo Island has seven waste workers, four MRFs, and an ordinance regulating single-use plastics in the island.
Residents rinse and dry out their plastic bottles, food cans, and other recyclables before throwing them away.
Despite the consistent efforts of Apo Island, its residents continue to face challenges caused by the inaction of its neighboring communities.
"Even if we keep the surroundings clean, because we live on an island, there are times when the strong winds and waves bring the trash from our neighboring towns and communities onto our shores," said Mario Pascobello, a village leader.
Apo Island is a tourist destination in the Philippines known for its white beaches, dive spots, and marine sanctuary. It also serves as a living marine laboratory to several universities inside and outside of the country.