Bishops in Ireland and Australia have asked their governments to do more to take in refugees from Afghanistan after the rapid collapse of the government there prompted tens of thousands of people to seek exit from the country.
"This unfolding crisis presents Ireland with another opportunity to demonstrate our commitment to the protection of human rights, including access to education for all, and to welcome the stranger among us," said Bishop Alan McGuckian of Raphoe, chair of the Council for Justice and Peace of the Irish Catholic Bishops' Conference, on Aug. 18.
"As Pope Francis reminds us, we are called to respond to such challenges with four actions: welcome, protect, promote and integrate."
Archbishop Mark Coleridge of Melbourne, the president of the Australian Catholic Bishop Conference, in an Aug. 19 letter to Australian Prime Minister Scott Morrison advocated that the government accept thousands more refugees than its current plan.
"Australia has stepped up before in response to significant humanitarian crises, and I urge your government to be generous," Coleridge said. The archbishop pledged that Catholic aid agencies "stand ready to assist your government with resettlement of refugees as an expression of our great concern for the people of Afghanistan."
---
---
---
Taliban fighters swept through large swathes of the country and captured the capital of Kabul on Aug. 15. The group's rapid advance came as many Afghan civilians and U.S. citizens were still seeking to leave the country ahead of the complete withdrawal of U.S. and other forces.
According to the White House on Monday, the United States had evacuated and facilitated the evacuation of approximately 48,000 people since Aug. 14, including 10,900 people in a 12-hour span on Aug. 23. In the next 12 hours, another 6,660 left the country, the Associated Press reports. Thousands still remain, seeking to be evacuated.
While many people traveling to Kabul International Airport had been obstructed by Taliban checkpoints, chief Pentagon spokesman John Kirby said the faster pace of evacuation was due in part to coordination with Taliban commanders on getting evacuees into the airport.
Bishop McGuckian said that "In the interest of justice and peace, refugees should be welcomed and integrated in our communities."
"The values of our Irish faith tradition teach us that outreach, encounter and authentic dialogue can bring the true peace that the world needs at this time."
Archbishop Coleridge's letter cited "an outpouring of concern for the people of Afghanistan" in Australia. He advocated that the Australian government provide at least 20,000 places for humanitarian refugees from Afghanistan. This would be 17,000 more than the current provision.
He said his request was based on estimates from humanitarian organizations and pledged commitments from other countries.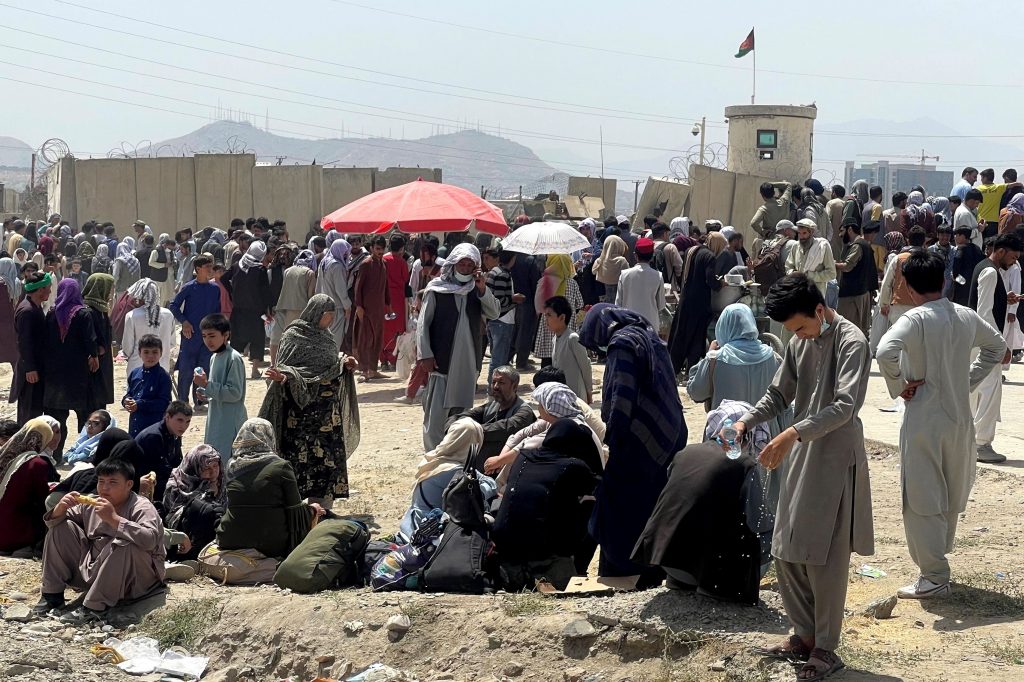 Afghans are at risk of persecution because they oppose the Taliban or the Taliban opposes their way of life, or because they sided with occupying military forces, the archbishop said.
"It would seem our moral duty to stand with those who supported Australian military forces as interpreters or in other capacities, who it seems likely will suffer reprisals and even death for their work," he continued.
"We should also offer refuge to other Afghans who are likely to suffer persecution or risk being killed because of their opposition to the Taliban, or because of their beliefs, values and way of life, including members of the Christian community," he said. "There is a particular risk to women, and Australia's humanitarian response should recognize and support their dignity and human rights."
In the Republic of Ireland, Bishop McGuckian asked for prayers "for the safe protection of the people of Afghanistan and other war-torn regions of the world."
"Ireland, as one of the wealthier nations of the world, must do more for forcibly displaced people in terms of welcome and integration through state and community supports," he said. "Yes, our hearts are deeply moved by the panicked scenes of people fleeing, but it should not take such scenes and circumstances to force governments to act."
Bishop McGuckian cited statistics from the United Nations High Commission on Refugees, noting that at the end of 2020 some 82.4 million forcibly displaced people around the world.
"Yet 85% of these are being looked after in the least wealthy nations, with only 15% being accommodated in the wealthier countries of the world, including Ireland," he said. "What does this say to us about solidarity and fraternity in our world today?"
Bishop McGuckian spoke in response to an Irish intervention at the U.N. Security Council, on which Ireland holds a seat.
The Afghan refugees Ireland is accepting include 45 who have worked with EU institutions in Kabul, Irish Minister for Foreign Affairs Simon Coveney said Aug. 20. At that time, he said the Irish government hoped to bring another 150 to the country, the Irish Times reports.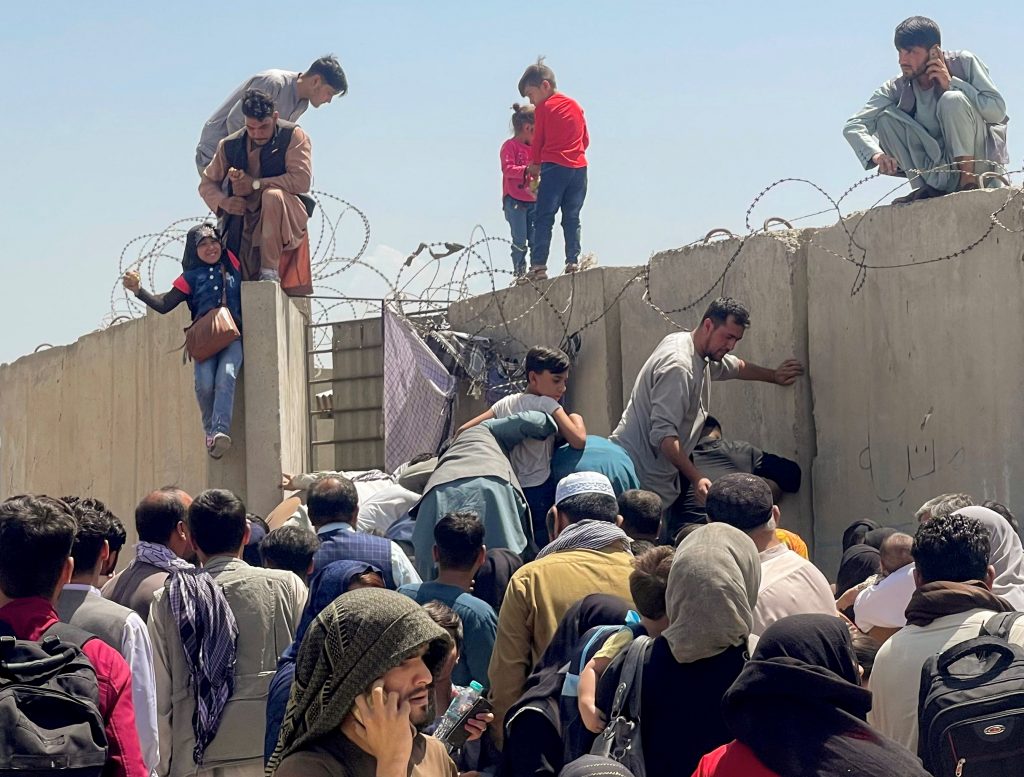 He said it is important that there are enough accommodations for prospective refugees. He suggested Irish families interested in hosting refugees could expand the country's ability to take more, and such families should contact the Irish Refugee Council.
On Aug. 23 a spokeswoman said the government had issued over 200 visas or visa waivers to Afghan nationals, with priority given "those working on human rights issues, including the rights of women, girls, and minorities as well as those working with NGOs and European and international organizations."
Ireland's Department of Justice was prioritizing processing family reunification and visa applications for Afghan nationals, which the spokeswoman said was "expected to result in a further approximately 150 people being granted permission to enter Ireland."
Nick Henderson, chief of the Irish Refugee Council, urged that family reunification criteria be expanded beyond spouses and children, saying parents and other family members could be left in danger.
Four U.S. military bases in New Jersey, Virginia, Texas, and Wisconsin are prepared to house Afghan refugees temporarily. They currently house about 1,200, with a total capacity of 25,000, the Associated Press reports.
The U.K. has evacuated 8,458 people since Aug. 13, BBC News reports. Of these, 5,171 are Afghans who are eligible for relocation because they had an association with the U.K. government or they are at risk from the Taliban.
The deadline for evacuations is Aug. 31 and it is unlikely to be extended, the British defense secretary and a Taliban spokesman both said.