The Archdiocese of Manila remembered those who died due to the coronavirus disease in the past year in a memorial Mass on Saturday, May 8.
"As pastors, we priests always carry with us the griefs and pains of our people, and the joys and their hopes," said Bishop Broderick Pabillo, apostolic administrator of Manila, in his homily.
"We pray for the eternal repose of our beloved dead… believing that the Lord will bring them to another and better life and better world," he said.
---
---
---
"Let us grieve together with our people but our grief is something that brings hope because we are not completely at a loss, we know that God is with us," said the prelate.
The "Mass for the Dead" was preceded by a three-day prayer, each with special intention, for health frontliners, for the sick, and for those who died.
Bishop Pabillo urged priests in the archdiocese to do their best to serve the people. "Let us offer the service that we can, and that is our prayer. That's the best service that we can do," he said.
"Let us offer the Mass faithfully, devotedly. These are the things that the people are asking," added Bishop Pabillo.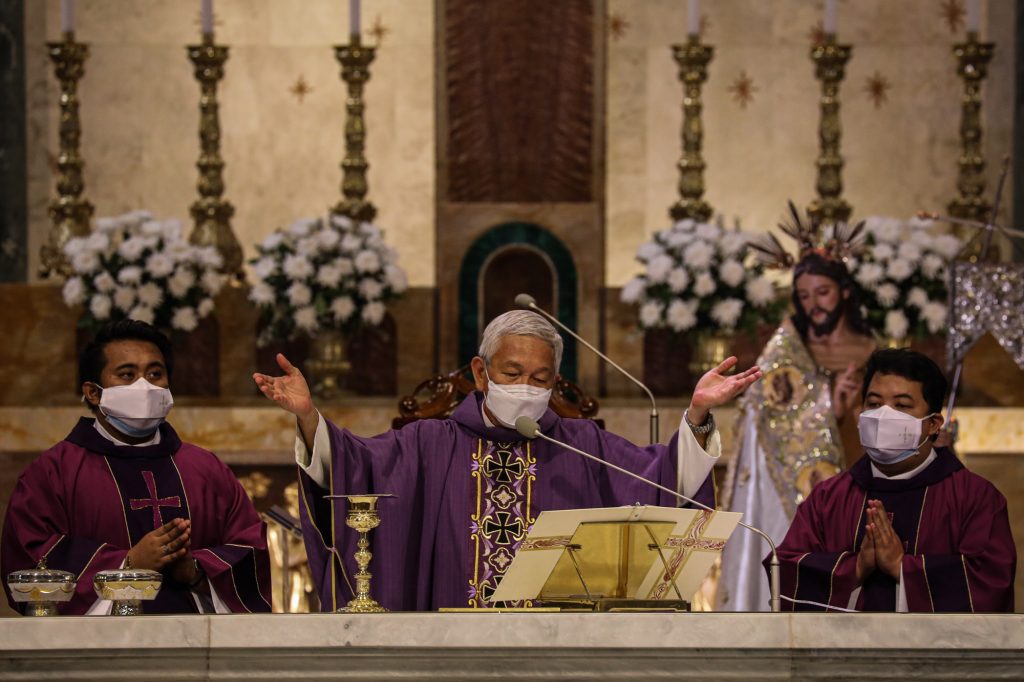 On Saturday, the Philippines has recorded a total of 1,094,849 COVID-19 cases with at least 63,376 active cases, 10,179 recoveries, and 170 deaths.
This is the sixth consecutive day that the country registered a daily rise in coronavirus cases below 8,000.
COVID-19 cases soared from the previous 1,000 cases in January to over 10,000 in early April amid the detection of more transmissible variants of the virus.