Muslim Filipinos formally started the observance of the Islamic holy month of Ramadan on Tuesday, April 13, as the country battles a surge in COVID-19 cases, especially in the capital Manila.
"Let us all come together and channel the spirit of Ramadan by helping those who are less fortunate and most in need," said President Rodrigo Duterte in a message.
He urged Filipinos to continue to promote peace and unity "by manifesting faith through action … as we face the most challenging of times."
---
---
---
In a separate statement, Vice President Leni Robredo expressed hope that the Filipino people will be reminded of our "common humanity."
"May we be brought together and be reminded of our common humanity — our common struggles, and the common hope that binds us — and in this find the strength not only to endure, but to imagine a better normal for all, and build it," said Robredo in her message.
Relief distribution
In the southern Philippine province of Lanao del Sure, the non-government Islamic Relief distributed halal food packs to 2,312 households in Ditsaan Ramain town during the first day of Ramadan.
The town has hosts a huge number of home-based internally displaced persons affected by the 2017 Marawi siege, a report from the Philippine Information Agency said.
Through its Ramadan program, Islamic Relief aims to expand the food security of poor and vulnerable household members especially in areas affected or prone to natural disasters and conflict.
An estimated 13,700 households throughout the Bangsamoro Autonomous Region in Muslim Mindanao have benefitted from Islamic Relief's food pack distribution during Ramadan since 2017.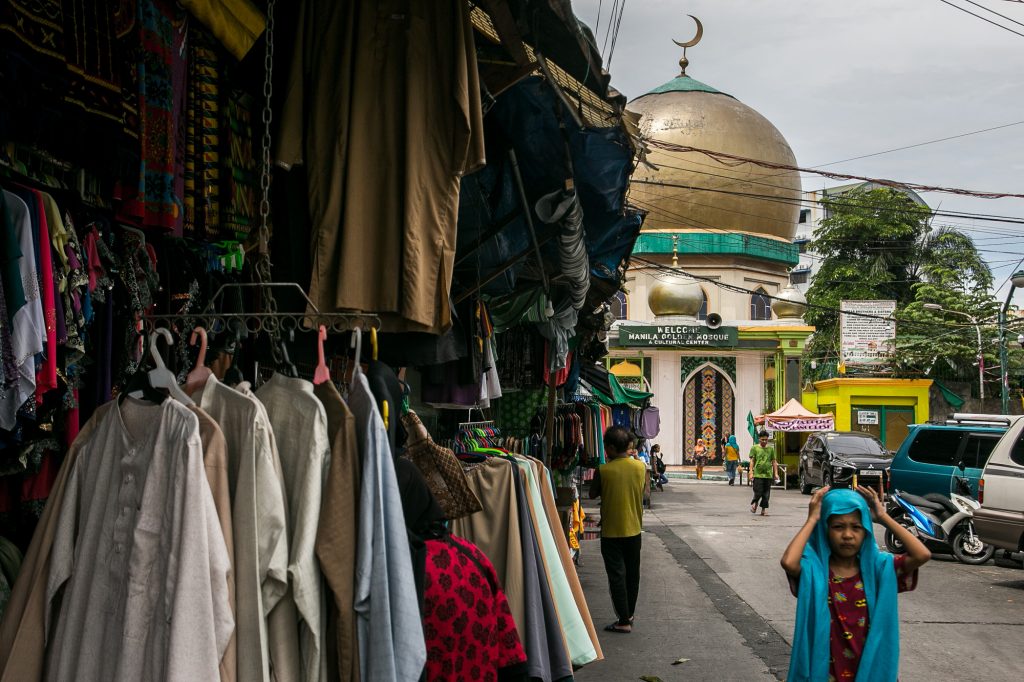 An Islamic scholar in Davao City, meanwhile, called on religious leaders to implement a "first come, first served" rule for worshippers in line with the government's 50 percent accommodation policy.
Religious leaders should inform their constituents that if they arrived late or when the mosques already exceeded the limit, they must just pray in their homes.
The local government has directed mosques, along with Christian churches, to limit their seating capacity to only 50 percent to reduce mass gatherings as part of efforts to contain the spread of the virus.
Fasting during Ramadan is one of the five pillars of Islam. For 29 to 30 days, Muslims abstain from eating, drinking, engaging in any sexual activity, and committing sinful acts from daybreak to dusk.
Exempted from fasting are children below puberty, pregnant and lactating mothers, those who are physically and mentally incapable, and travelers.
Ramadan is the ninth month in the Islamic calendar and is considered one of the holiest Islamic months when Muslims fast. It begins and ends with the appearance of the crescent moon.
Muslims consider the whole month as a period of introspection, communal prayer in the mosque, and reading of the Koran.
Muslims are also expected to give alms to the poor and abstain from vices.