A faith-based group in Manila decried the government's decision to resume the eviction of informal settlers despite the spike in new COVID-19 cases in the country.
On March 11, the country's Department of the Interior and Local Government issued a memorandum circular lifting the ban on "all administrative demolition and eviction activities."
Father Dionito Cabillas, lead convenor of Isaiah Ministry, said the new order will "worsen the already distressing situation" of many urban poor families.
---
---
---
"Even before the pandemic, urban poor communities are already suffering economic ruin," said the priest of the Philippine Independent Church.
"Now, the government will evict them from their shanties that serve as their only protection against the coronavirus disease," he added.
In April last year, the national government ordered the ban on demolition and eviction of informal settlers in "danger areas" following the implementation of a strict lockdown to limit the movement of people and prevent the spread of COFID-19.
About 2.2 million people live in informal settlements in the country, according to government data. In the capital region alone, there are an estimated 1.3 million informal settlers.
Father Cabillas said the resumption of the demolition of houses and eviction of informal settlers "will create more jobless and homeless Filipinos."
On Monday, March 22, the city of Manila alone placed 16 more villages under a four-day lockdown as the number of COVID-19 cases continue to surge across the country's capital.
The villages have been declared "critical zones" because of more than 10 infections in each area.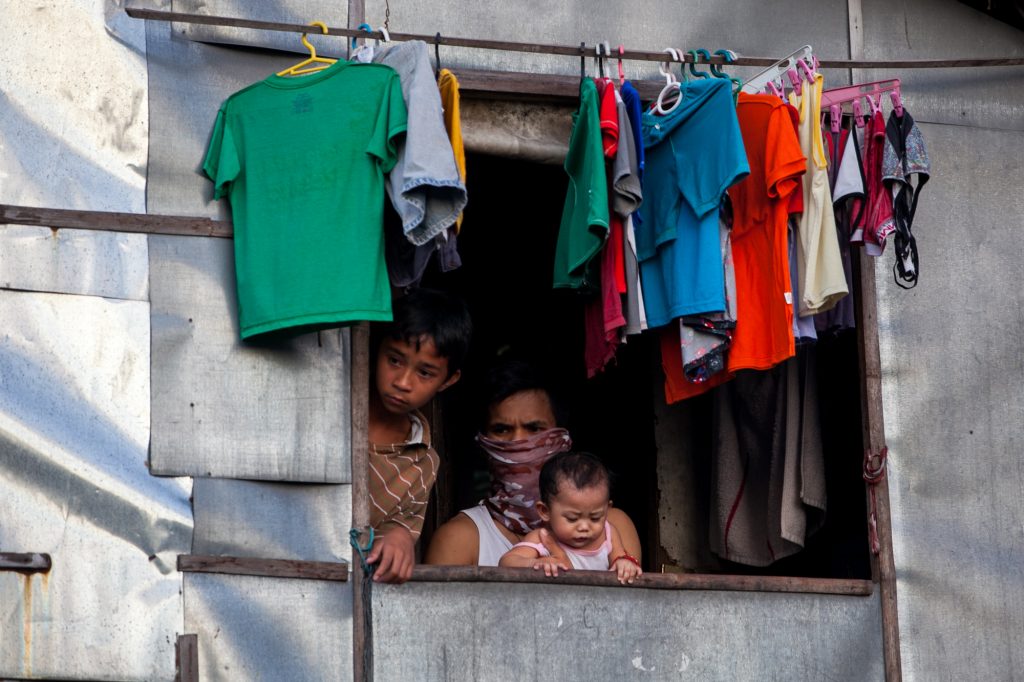 All residents of the locked down areas are ordered to confine themselves in their residences and are prohibited from going outside their homes.
The independent OCTA Research group on Tuesday, March 23, said COVID-19 cases are unlikely to go down in the next two weeks despite the government's decision to place Metro Manila and four adjacent provinces under a general community quarantine bubble.
Dr. Guido David of the OCTA Research group said the reproduction number of COVID-19 in Metro Manila is at 2.1.
The reproduction number, also known as the R-naught or R0, is the transmission rate of a disease, where the number equals to how many people a patient can infect, where an R-naught of one means each patient can infect another potential patient.
"Right now the reproduction number in [the National Capital Region] is about 2.1 and if we want to reduce the number of cases, that means we have to reduce the reproduction number from 2 all the way down to 1," he said.
"This cannot happen in two weeks, unfortunately," said David, adding that the last time the national capital was placed under a "modified enhanced community quarantine," it took 28 days to reduce the reproduction number from about 1.7 to less than 1.