The country's only Catholic parish in Bulacan province dedicated to a Korean saint has been elevated to diocesan shrine status.
In a Mass held on January 30, the Parish of Nuestro Señor Jesucristo was formally declared as the Diocesan Shrine of St. Andrew Kim Taegon by Bishop Dennis Villarojo of Malolos.
Located in Lolomboy, a village in Bocaue town, the shrine was built in honor of the first Korean-born Catholic priest who once lived in the area before he was martyred in the 19th century.
---
---
---
In his homily, Bishop Villarojo exhorted the faithful to "learn" from the martyr "who understood very well what it means to live a life inspired by God."
The bishop led the blessing of a pilgrims' museum in an old shrine based on Korean architecture that features a 15-tier pagoda.
The museum is run by the parish and the Sisters of St. Andrew, a congregation of Korean nuns who settled in Lolomboy to help in the promotion of the devotion to the saint.
The event was held as the parish joined the Korean Catholic Church's year-long celebration of the 200th anniversary of the birth of Kim Taegon, which culminates on August 21, his natal day.
After being baptized at age 15, Kim Taegon studied in a seminary in the Portuguese colony of Macau as a scholar of the Parish Foreign Mission Society.
Between 1837 and 1841, a civil unrest in China erupted forcing him to seek refuge and continue his studies in a Dominican convent in Lolomboy.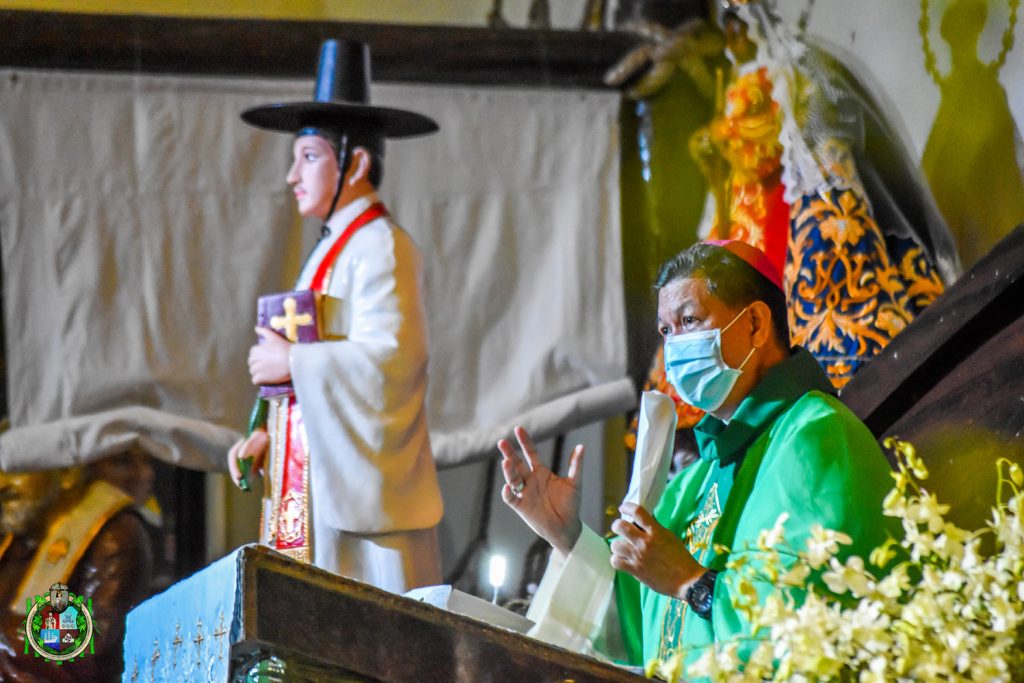 In 1844, he left the Philippines and went to China where he was ordained priest the following year.
Back in his hometown in Seoul, he was arrested and was beheaded in September 1846 during the wave of persecutions launched by the Joseon dynasty.
Kim Taegon was among the 103 Korean martyrs, including 15 women, canonized by St. John Paul II in Seoul on May 6, 1984. Their feast is celebrated on September 20.
Because of the historical importance of the saint's arrival in Lolomboy, he was declared a secondary patron of the parish after his canonization.
On May 2, 1986, the parish was declared as a spiritual twin of "Saenamteo," also known as the 103 Korean Martyrs Shrine and Parish.