German missionary priest Franz-Josef Eilers, a respected leader in the field of social and pastoral communication in the Catholic Church, died in the Philippines on Jan. 13. He was 88.
Father Eilers, a member of the Society of the Divine Word, passed away in Manila before three o'clock in the afternoon, read a statement from the Federation of Asian Bishops' Conferences (FABC).
There was no mention of the cause of the priest's death but he was known to have been battling a heart condition for several years.
---
---
---
"Father Eilers has contributed richly to the communication ministry of the Church globally and in Asia in particular," said Father George Plathottam, SDB, executive secretary of FABC's Office of Social Communication.
Father Plathottam described the late priest as "a great communication luminary, author and teacher."
Father Eilers served as executive secretary of FABC-OSC from 1995 to 2010. He also helped in the development of Radio Veritas Asia, previously a continental radio network of the Catholic Church.
Chainarong Monthienvichienchai, chancellor of St. John's University in Bangkok, recalled how Father Eilers emphasized that the Church "should not pay too much attention to software and hardware," but "should focus on 'humanware.'"
Monthienvichienchai had known Father Eilers for several decades. Together they cofounded the Asian Research Center for Religion and Social Communication at the university, where the late priest served as director for more than 20 years.
"I will always remember him as an affable, energetic and very punctual man with a great sense of humor and strong love for social communication," said Monthienvichienchai.
"Anyone who came to know him was often touched by his heart of gold. His kindness, generosity, and cheerful nature won him a large network of adoring friends," he added.
Father Eilers was also former director of the Catholic Media Council in Aachen, Germany, and was a member of the Pontifical Council for Social Communication.
Book author and teacher
He has written extensively on human and social communication and helped developed the concepts of "pastoral and evangelizing" communication, especially for the Church in Asia.
His books on the subject, including a 632-page commentary on Vatican documents on communication from 1936 to 2014, are considered "standard in the field" of communication.
He authored several books and scholarly articles including "Communicating in Ministry and Mission" that was published in 2018.
In the book, he explained the basic needs and directions of the communication dimension of pastoral ministry and evangelization of the Church.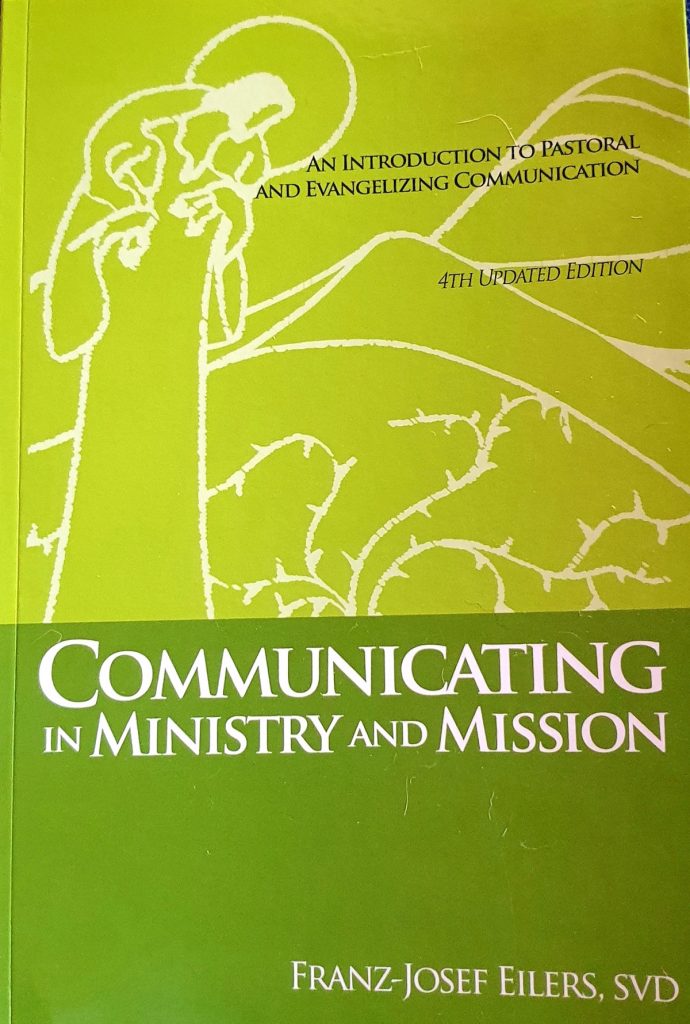 Father Anthony Le Duc, SVD, deputy director of Asian Research Center for Religion and Social Communication, said Father Eilers was widely respected for his scholarship in social and pastoral communication.
In 1968, he founded in Germany the journal "Communicatio Socialis," which was the very first academic publication for Christian communication.
"The journal still exists after more than 50 years of publication," said Father Le Duc, adding that Father Eilers was a "highly esteemed teacher who taught at numerous institutions."
He has taught for many years in various universities including the Pontifical Gregorian University and the Salesian University in Rome.
In 2001, Father Eilers initiated a graduate program in social and pastoral communication at the Pontifical University of Santo Tomas in Manila.
Graduates of the program include priests, religious, and lay people from all over Asia who work on the social and pastoral communication of the Church.
For 25 years, Father Eilers taught at the Divine Word School of Theology in Tagaytay City, Philippines. He also taught at the Salesian "Don Bosco Center of Studies" in Paranaque City in Manila, and at the Maryhill School of Theology in Quezon City.
He was adjunct professor at the University of the Philippines.
He was awarded the Titus Brandsma Awards, which recognizes journalists and community media who embody the life and principles of Blessed Titus Brandsma. He also received the Asian Media Information and Communication Award for Transformative Leadership.