Christmas is a celebration of the "inscrutable nearness of God who dwells within and among us," said Father Francisco Gerard Timoner III, Master General of the Order of Preachers, or Dominicans.
He described 2020 as an "unforgettable year." What with people dying because of the virus and the killings? Poverty and unemployment is in our midst, and the pandemic is not yet over.
How can someone be truly joyful this season? Let me therefore put a line between "observing Christmas" and "feeling the joy of Christmas."
---
---
---
Father Timoner said adults yearn for the "gift of presence, of time, of conversations, of simply being together as our brothers and sisters, with family and friends."
It is easy discuss how to celebrate the season beyond what is usual, but for those who experience abandonment or the loss of a loved one, one may not even be able to spell the word "joy."
I never escaped despair. I'm probably one among those heavily affected by the pandemic — financial loss, a friend who succumbed to the virus, multiple hospital visitations, and abandonment.
All these sent me into the edge of despair. There were challenges I conquered in the past, but this year is exceptional.
As I ponder the narrative of Christ's nativity, I realized that the first Christmas was not easy for the Holy Family.
Come to think of it, Joseph could not find a decent place to stay for Mary. There were no cell phones to call a relative for help. There was no Google nor Facebook to help one locate a medical specialist.
Nowhere to be found in the Gospels that Joseph or Mary had "security of tenure" in their jobs. They might have thought of too how to raise Jesus.
They went into hiding due to Herod's threat. Thousands of innocent children were supposedly killed to ensure that the promised Christ will not survive.
There are three images in the Nativity scene I find comparable to the experience of people these days: hiding, instability, and uncertainty.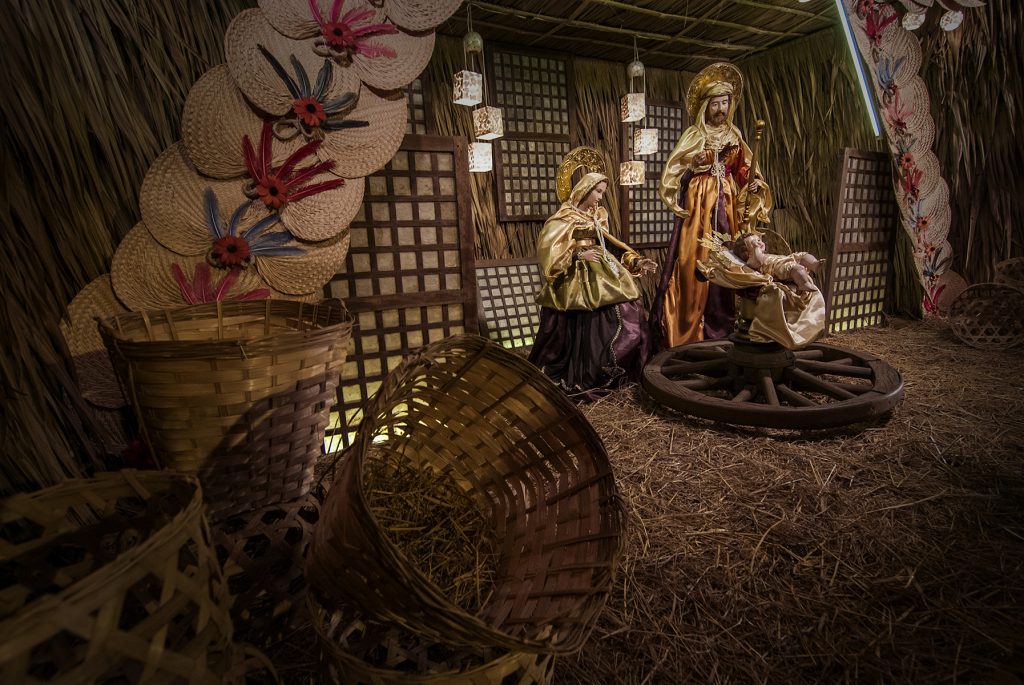 Hiding
In an attempt to get rid of the infant Jesus, Herod the King of Judea, ordered the execution of male infants. It is observed in western Christianity as the commemoration of the Holy Innocents.
The Angel, however, appeared in Joseph's dream and convinced him to flee.
Because of the threat, the Holy Family was forced to move to Egypt. They became refugees.
Today, the implementation of a global lockdown forced people to hide behind closed doors to save their lives. We can't even locate the invisible enemy. We are still unsure of our next steps.
Instability
This month, my cousin brought forth her firstborn after a caesarean operation and multiple swab tests due to the pandemic.
Lack of finances and the premature birth of her child made the situation complicated for my cousin. It took her two weeks to leave the hospital. Her doctor told her in jest, "Please avoid getting pregnant this time, it's really difficult."
That was the case of my cousin despite the advance in technology and the presence of hospitals. But not during the time of Jesus.
Imagine how Mary gave birth to her son. Every hour, every minute, and every second matter for a woman in labor. Think how Joseph, empty-handed, persisted to look for a lodge to put his family.
Then he found a manger where animals dwell. The baby Jesus was placed not on a bassinet or a comfortable crib, but on a manger.
Like many people today, the Holy Family experienced instability on the first Christmas Day.
Many of us have experienced misfortunes in life. Some of our countrymen lost their homes due to typhoons and the eruption of volcanos.
The unemployment rate went up, posing a threat to the financial security of many. The Philippine Statistics Authority reported that as of October 2020, an estimated 3.8million Filipinos are jobless.
Instability was not new to the holy family. They experienced the sorrow of being in an unstable situation
---
---
---
Uncertainty
Jesus' parents had no social status and no job security. Given the challenges they faced, we can assume that Joseph and Mary were jobless. They had no "leave of absence" to file, no paid leaves and other benefits. They were uncertain how to raise the child Jesus.
Aside from job security, people are uncertain of what the future holds. We are not certain when the vaccines will arrive, when we can return to the streets.
Joseph and Mary also experienced insecurity. The only thing they did was to lean on God's providence.
As I went on to reflect and scan the nativity scene, I realized its timeliness and relevance.
The joy of Christmas is something we should possess despite the sorrows. The joy of seeing the newborn Christ despite the threats, instability, and uncertainty can be achieved.
How can there be Christmas joy in the time of pandemic?
"For us Christians, darkness ends when we see in our brothers and sisters, in everyone, especially the poor, the very presence of Jesus himself," said Father Timoner.
"This is the true celebration of Christmas."
Adrian Banguis-Tambuyat is a young communication practitioner specializing in online content strategy and broadcast journalism. His interests are focused on social justice, youth formation, communication theology and mass media evangelization.