Helping the poor is easy to say. But do we know who the poor are? Gustavo Gutierrez, Dominican theologian, said: "So you say you love the poor? Name them."
On November 15, the Catholic Church marked the "World Day of the Poor," an annual event that Pope Francis initiated in 2017 to highlight the poor in society, to remind Christians of their obligation, and to provide direction in the care for the poor.
This year, the pontiff noted that the pandemic "arrived suddenly and caught us unprepared, sparking a powerful sense of bewilderment and helplessness," adding that it has made us "all the more aware of the presence of the poor in our midst and their need for help."
---
---
---
In a survey conducted by the Social Weather Stations, the percentage of Filipino families experiencing involuntary hunger has increased from 2.1 million families in December 2019, to four million families in May this year.
The World Data Lab estimated that about 712,728,585 people are living in extreme poverty worldwide.
The Philippine Statistics Authority, however, noted that a family of five members earning above 10,481 pesos every month, are no longer labelled as "poor." It is something not felt by ordinary citizens.
Consider the story of Sharon. She finished her doctoral studies last year and is now working as an assistant professor at a local college in Manila. She lived with her husband and their three-year old child. When the government placed the national capital under strict community quarantine, the family was among those most affected.
Lack of students put their school in a difficult situation. Many of its employees were placed in "floating status," others were retrenched. Sharon retained her teaching position but her pay was lessened and some benefits were put on hold.
Sharon and her husband started to tighten their finances. Because they are employed, they did not qualify to receive support from the government's Social Amelioration Program.
Sharon's experience and those like her are among the many faces of poverty in the country. We need to understand who the poor really are to address their suffering.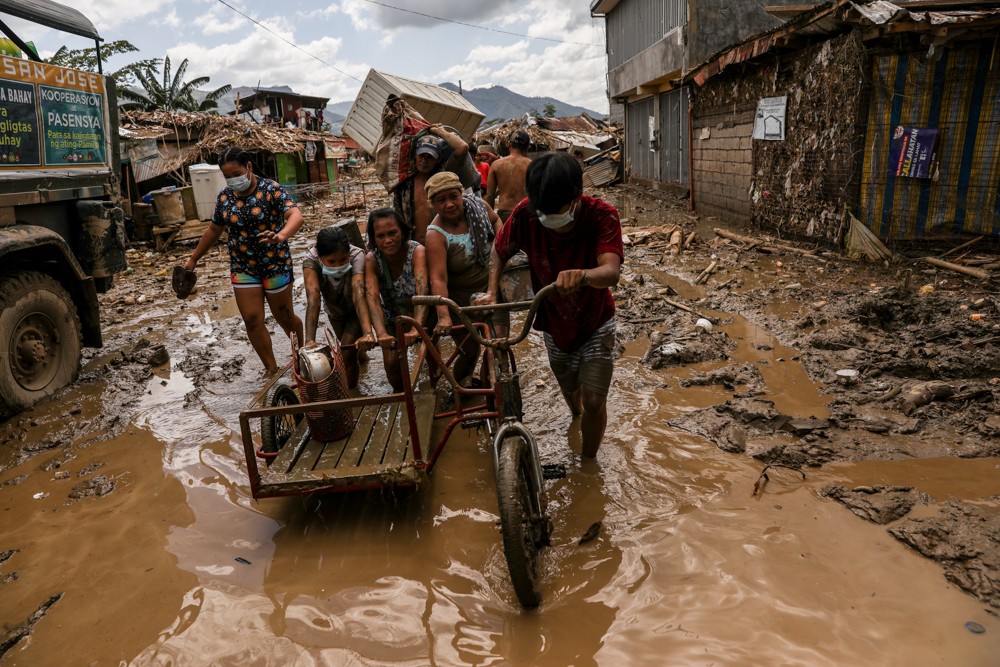 When we talk about the poor, what comes first to our mind are the materially poor — the beggars, people who fall short of their finances, the homeless, or families that are unable to eat three times a day.
In the Gospels, the "poor" is not an exclusive reference to people who are deprived of their basic needs. In fact, Jesus called everyone to be poor in spirit, a condition of being dependent on God's mercy.
When Christ began his ministry, he focused on preaching the Good News not only to the materially poor, but also to the socially oppressed like the lepers. He restores the dignity of the so-called "sinners" to enter the temple. He healed the sick so they can get back to work.
Albert Nolan, a Dominican who wrote "Jesus before Christianity," said the "really poor man is dependent upon others," adding that, "the word 'poor' can be extended to cover all the oppressed."
With this understanding, a beggar becomes poor because he or she "begs" for other's charity to survive. The "poor" refers to those who depend upon the mercy of others, not only the economically poor, but also the "socially poor" — the oppressed, the discriminated, the voiceless, those who continue to fight for a cause or simply for something to sustain their daily needs.
The coronavirus pandemic and the recent disasters due to the series of typhoons brought forth various forms of poverty.
The typhoons were a strong message how humans are dependent on nature, and how we are now paying the price for our gross negligence to preserve its integrity.
Meanwhile, those afflicted with the new coronavirus disease did not only suffer physical pain but also of discrimination even after they recovered.
Many more who are "affected" by the pandemic are those who lost their livelihoods, those who suffer from severe depression, the unemployed, and those who lost loved ones. They too are poor because they need to be attended to.
"How can we help to eliminate or at least alleviate their marginalization and suffering? How can we help them in their spiritual need?" asked Pope Francis.
Seven years ago, I got the chance to meet survivors of super typhoon Haiyan. Relief efforts from various groups were launched, but I asked myself, "After the relief operations, what?"
Every time we meet people begging on the streets, we are tempted to say: "Why don't you find a job?" But then, how can we expect the homeless people to land a decent job if even those who finished college find it difficult to find work?
In this time of calamities, the "preferential option for the poor" is a call for healing toward restoration of one's dignity as a person. It takes time, cooperation between public and private sectors, and a solid framework.
After all, we are all poor who must depend on God, as Sirach said: "Do not be alarmed when disaster comes. Cling to him and do not leave him, whatever happens to you, accept it, and in the uncertainties of your humble state, be patient, since gold is tested in the fire, and chosen men in the furnace of humiliation."
"Trust him and he will uphold you, follow a straight path and hope in him. You who fear the Lord, wait for his mercy; do not turn aside in case you fall."
Adrian Banguis-Tambuyat is a young communication practitioner specializing in online content strategy and broadcast journalism. His interests are focused on social justice, youth formation, communication theology and mass media evangelization.