At least 36 parishes in the Archdiocese of Tuguegarao were affected by floodwaters when typhoon "Ulysses" (international name: Vamco) hit the northern Philippines last week.
"Based on our estimate, at least 36 parishes were affected by the floods, especially those connected to Cagayan River," said Father Andres Semana Jr., social action director of the archdiocese, in an interview with Veritas 846.
He said the archdiocese's social action office is waiting for more data from the ground for a proper assessment. The priest said several parishes have already opened churches to serve as temporary shelters.
---
---
---
Father Semana called on the faithful to send help to affected areas as he urged everyone to pray for those most affected by the disaster.
In the Diocese of Ilagan, Father Carlito Sarte, social action director, said they have already reached out to parishes to extend help to neighboring dioceses.
"This is tragic," said the priest. "We are in the midst of a pandemic and then this natural disaster happened," he said.
"What is even more painful is it's the harvest season and everyone pinned their hope on it," said Father Sarte.
"We keep on praying because that's the only thing we can do right now, and help each other," he said.
"The Church will continue to pray for everyone, and the Church will also do its best to respond even in a limited way," added the priest.
Archbishop Ricardo Baccay of Tuguegarao has earlier appealed for help for those affected by the massive flooding in Cagayan province.
"While some show increased resilience and determination in the face of difficulty, we encourage those who are capable of extending help to reach out to our needy brothers and sisters," said the prelate.
"We are deeply saddened about the severe floods impacting so many people's lives in our province…Our thoughts and prayers are with you especially during these difficult times," he said.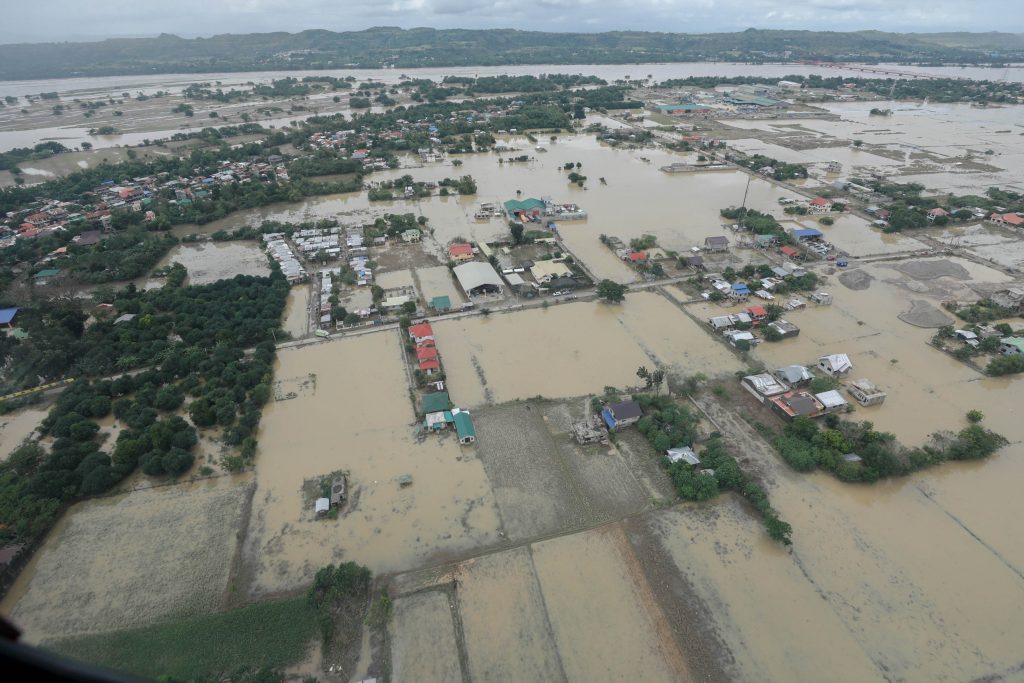 On Sunday, Philippine President Rodrigo Duterte ordered the Environment department to investigate illegal mining and logging activities in Cagayan Valley after the catastrophic flooding in the region.
He said the government is working to prevent another disaster by intensifying forest protection efforts against illegal logging and mining.
"I will direct here [Environment Secretary Roy] Cimatu to look into the illegal mining, especially where the people are building their shelters downwards," said the president.
He said if it's not possible to completely stop mining activities in the area, then he should find a way to place homes in a safer area.
The environment chief said they have issued cease-and-desist orders against small-scale mining operations, adding 10 people who died in landslides were working in illegal mining sites.
Massive floods, which reached up to 13 meters, hit the province of Cagayan during the onslaught of typhoon "Ulysses," leaving thousands of residents stranded and desperate for rescue.
Authorities said the typhoon killed at least 67 people nationwide.