Survivors of the 2013 super typhoon "Yolanda" (international name: Haiyan) have launched a campaign to help people affected by the devastation brought about by super typhoon "Rolly" (international name: Goni) early this week.
"Thank God, we were spared by this super typhoon," said the vice mayor of the central Philippine city of Tacloban, which was badly hit by the super typhoon in 2013 that left at least 6,000 people dead.
"Even if ['Roll'] did not hit us directly, we were worried about our fellow Filipinos in the direct track of the typhoon," said Vice Mayor Jerry Yaokasin.
"We will be there to extend assistance as a way to express our gratitude to those who helped us during Haiyan," said the vice mayor in an interview with LiCAS.news.
---
---
---
Bishop Crispin Varquez of Borongan, also in the central Philippines, has also expressed hope that the "painful experience" of those who suffered the brunt of super typhoon "Yolanda" will be inspired to do acts of charity for those who suffer now and are in need.
"We must learn from our past to face our present encounter with COVID-19 and other threats like La Niña with hope and an enthusiasm to do acts of charity to others who suffer and are in need," he said in a pastoral letter titled "He calms the storm."
"Let us remember how the challenges of 'Yolanda' helped strengthen our faith," said Bishop Varquez, adding that memories of the horrors brought by the super typhoon in 2013 are still fresh.
Aside from the bad memories, however, is the remembrance of "God's love and mercy" for the people who "experienced concretely in the goodness and compassion of other people, both fellow Filipinos and foreigners."
"The fact that most of [the experience] is now only a painful memory testifies to God's saving acts at work in our own history," said the bishop.
"As we thank the Lord, let us also thank those who helped us. They too were agents of God's mighty hand," he added as he asked everyone to continue to pray for those who lost their lives during and after the typhoon.
"We continually entrust them to the Father of mercy in our Masses and prayers," said Bishop Varquez.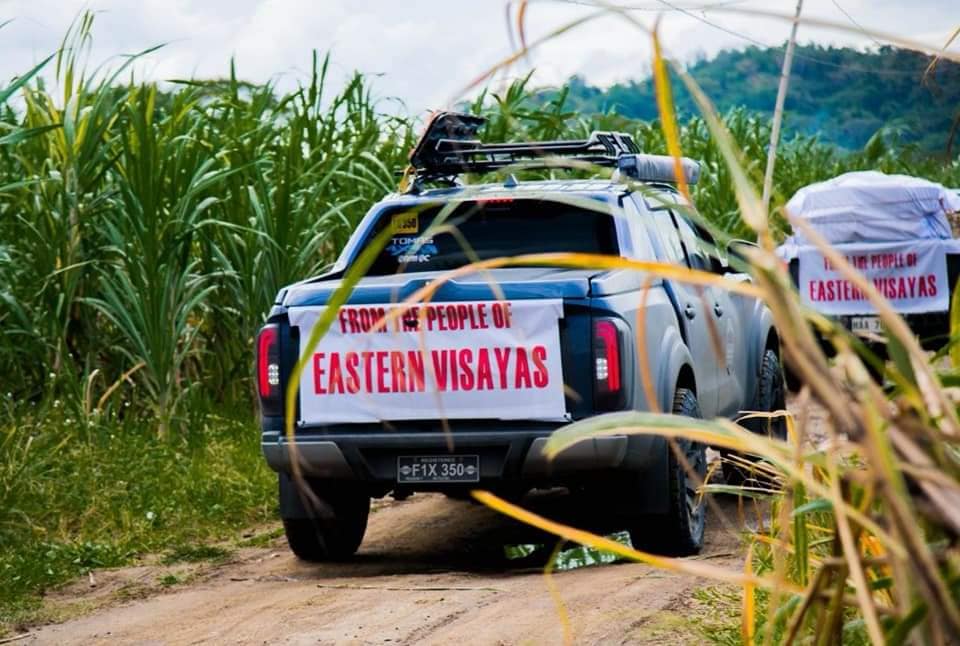 To show support for communities affected by super typhoon "Rolly," electric cooperatives from the Eastern Visayas region have sent to the Bicol region 100 electricians to help restore power in affected areas.
"We know the feeling of being devastated by a typhoon, when super typhoon 'Yolanda' hit us. That is why, our team immediately sends help," said Allan Laniba, president of the Association of General Managers in Eastern Visayas Electric Cooperatives.
The power linemen, who all survived "Yolanda," will be working for 15 days in the Bicol region, bringing with them heavy equipment "to bring back light and hope in the area."
In Northern Samar, Governor Edwin Ongchuan said they will be sending relief assistance to typhoon-stricken provinces of Catanduanes and Albay.
The governor said he hopes to convey his "gratefulness to provinces and local government units that extended a hand to Northern Samar whenever the province needs help, especially in the aftermath of typhoons."
"It is during these difficult times that we must exhibit brotherhood amongst provinces," he said as he appealed to people in the province to donate food, bottled water, clothing, blankets, and other non-food items for typhoon victims.
A group of vehicle enthusiasts also called for donations "for our brothers and sisters in Bicol and Southern Luzon."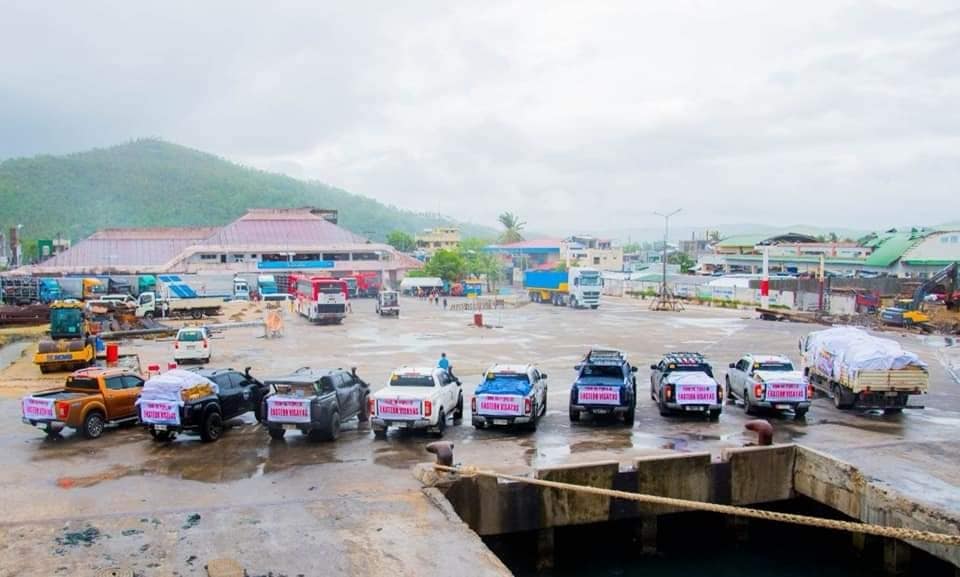 Rhoel Ladera of Navara Nation Philippines-Eastern Visayas chapter, whose group "Angels On Wheels" also led relief efforts from Eastern Visayas to victims of the eruption of Taal Volcano in January, they "feel a strong connection with the difficulty currently being faced" those who were affected by the typhoon.
"It's now time to give back, donate if we can, no matter how small, even if we ourselves are facing difficulties because of the coronavirus pandemic," he said.
"We, Leyteños, know how it feels to be ravaged by a typhoon so close to Christmas. Not so long ago, we also faced a bleak Christmas. And surely, we remember that, as we saw all the help pouring in, it was not just the material assistance that made us smile," said lawyer Ryan Mancera.
"More than the bags of rice and canned goods, what really warmed our hearts and made us hopeful was the realization that our fellow Filipinos have not forgotten us," he said.
"It will probably take a few months for our fellow Filipinos to recover, but it doesn't take a lot to make their Christmas a little brighter," said the lawyer.
Earlier, Bishop Jose Colin Bagaforo, national director of Caritas Philippines, issued an appeal for global aid for the storm victims, saying the typhoon "will surely bring greater poverty" to the affected communities.
"Rolly," tagged as the world's most powerful tropical cyclone yet in 2020, left thousands of people homeless in the province of Albay this week.