Two venerated Marian images in the Diocese of Cubao received pontifical coronation this month.
The recent canonical coronation of Our Lady of Lourdes and Our Lady of Mount Carmel brings the number of Marian images with such honor in the diocese to three.
On August 22, Bishop Honesto Ongtioco led the canonical coronation of Our Lady of Lourdes at the national shrine run by the Capuchin missionaries in Quezon City.
---
---
---
Also in attendance were Bishop Mylo Hubert Vergara of Pasig and Bishop Victor Bendico of Baguio.
The crowning of the 126-year old image was originally scheduled on May 2, but it was delayed due to the coronavirus pandemic.
In his homily, Bishop Ongtioco stressed that the crown placed on Our Lady's image in the name of Pope Francis "adds nothing to the beauty that is already hers."
"The image is not made resplendent by the crown we give her. Rather, the crown becomes resplendent because it is placed on the head of God's holy mother," he said.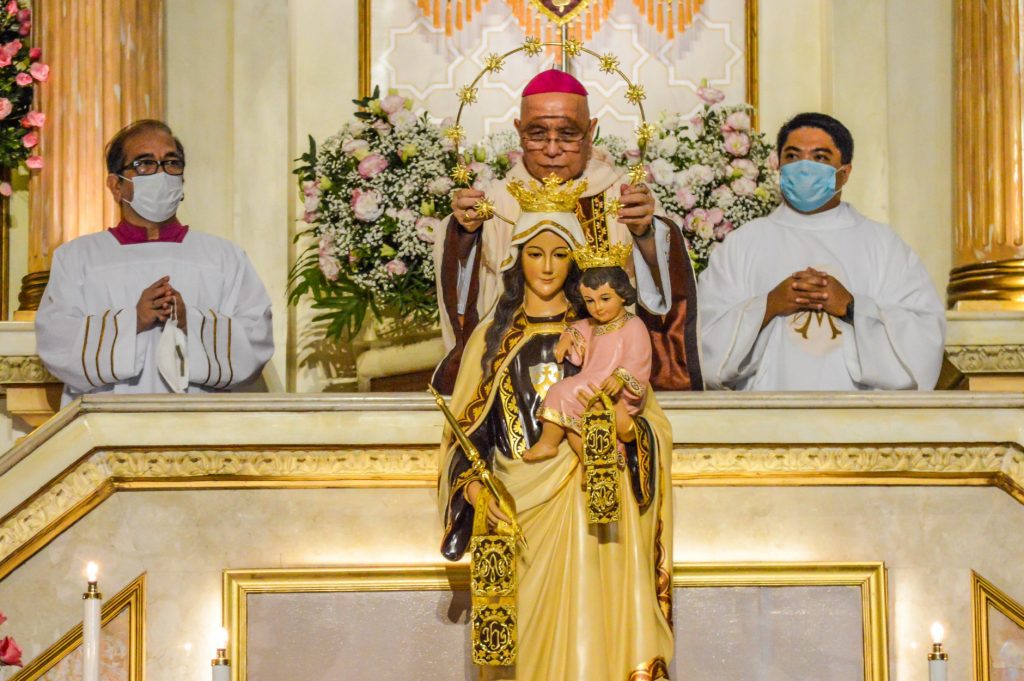 On August 15, the prelate also led the pontifical coronation of Our Lady of Mount Carmel enshrined at her minor basilica and run by the Carmelite missionaries.
Bishop Ongtioco said the crowning is a call for the faithful to renew their faith as Mary is "enthroned as Queen of Heaven and Earth".
The coronation of the two images came 114 years after Our Lady of the Most Holy Rosary of La Naval de Manila was bestowed a canonical crown in 1906.
Pope Francis approved the canonical coronations of Our Lady of Lourdes on Sep. 5, 2019, and of Our Lady of Mount Carmel on May 13, 2020.