Over two years ago, Sreoun Sokhorn and her husband moved to work in a brick factory. The pair were hoping to escape from a debt that they owned to a micro-finance institution in her hometown in Cambodia's Kampong Cham province.
But the 53-year-old wasn't able to escape from owing people money. She quickly found herself borrow money from her new employer. While the loan was taken without interest, Sokhorn said that until she repays it, she doesn't have the freedom to move to another workplace, even if it offers a higher salary and better working conditions.
"I borrowed $1,000 from the owner of the brick factory on the day that I arrived," Sokhorn told LiCAS.news. "After a while I borrowed another $1,000 because both of my kids were getting married. So altogether I have a $2,000 debt. I need to pay that back before I can leave this factory."
---
---
---
But paying off this debt is far from easy, since the money that Sokhorn earns at her piece rate is barely enough to survive on. It's a situation that keeps thousands of Cambodians stuck in slavery-like conditions in dark, hot, and unhygienic brick factories across the country.
Sokhorn's entire family is working in the same nameless facility, which is located in Mouk Kumpoul district in Kandal province, about 50 km away from the Cambodian capital Phnom Penh.
Sokhorn's oldest son has been working there since he was 14. Sokhorn's daughter, 15, also started working at the factory last year, along with her second son. All of them are working to pay off the family debt. 
In February, the Building Wood Workers Trade Union of Cambodia (BWTUC), held a press conference about the brick kilns in Cambodia, which was attended by representatives of Cambodia's Ministry of Labor.
The union said that Cambodia has 464 brick factories across 21 provinces. The factories are mostly located along the country's major waterways — the Mekong River and the Tonle Sap.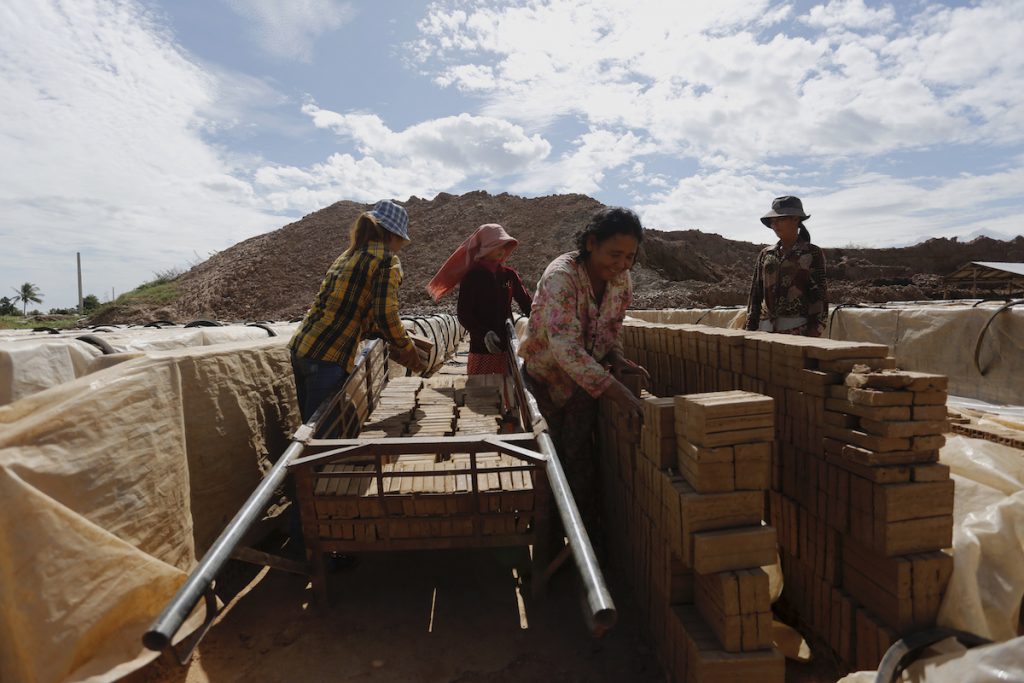 The largest number of brick factories can be found in Kandal province, with 109 kilns. It's the same area where Sokhorn and her family are making their desperate attempt to pay off their debts.
According to the BWTUC, the brick factories employ 10,217 people, with 4,777 of them being female. Approximately 3,937 of these workers are under the age of 18. Those figures strongly contrast with statistics from the Ministry of Labor. Labor ministry representatives have denied the BWTUC findings, but failed to provide their own report to the public.
Van Rattana, a labor ministry representative, said they had been unable to find cases of debt bondage or child labor in the brick factories.
"People under 18 are not allowed to do this dangerous work. And those under 15 are not even allowed to enter the brick factory," Rattana said during the press conference. 
"If we find factories using child labor, we will punish them. But we haven't found any case so far."
Responding to a question from a LiCAS reporter, Rattana said that inspectors inform brick factory owners before visiting.
"This is to make sure that the employer is available to answer questions and to provide more information," he said. 
It's not the first time that the Ministry of Labor has been confronted with evidence of debt bondage and child labor in brick factories.
In 2016, the Cambodian human rights organization LICADHO published a report regarding "widespread use of contemporary forms of slavery in Cambodia's brick manufacturing industry."
The Ministry of Labor claimed that report wasn't based on facts.
Back in December 2019, LiCAS.news had the chance to meet Sreoun Sokhorn and her husband, together with their youngest daughter, Khun Srey Pov. They were sitting in a small dorm inside the compound of the brick factory.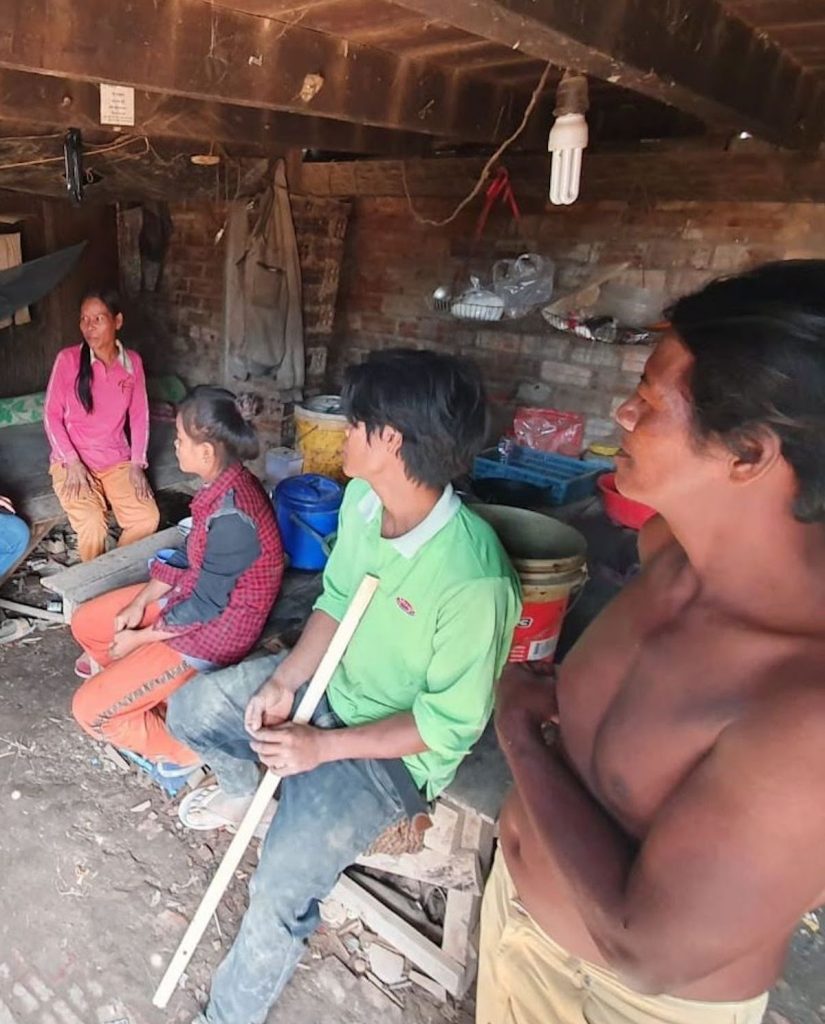 Srey Pov's husband, 20-year-old Det Da, was also there. He is also working in the factory to help pay off the debt. 
Srey Pov, suffering from malnutrition, told LiCAS that she had a miscarriage after two months of pregnancy.
"That day I felt dizzy and fainted at the toilet. I started bleeding and I realized that my baby wasn't going to survive. I went for treatment at a public hospital in Phnom Penh. I got off one week from work, but because I'm getting paid a piece rate, I didn't get any salary for that week," she said.
Every day Srey Pov and Da carry large amounts of soil, which is used to manufacture the bricks.
She believes that she miscarried because of the strenuous work.
"It's so hot at my workplace, and the work is really hard. It's exhausting me, but I have to do it because we have to pay off our debt."
But paying back that loan will be far from easy. Da said that he and Srey Pov receive a salary every 10 days, but the $50 dollars they receive is barely enough to buy food and other necessities.
Da said there's no money left to pay off the debt, making it impossible to leave the brick factory.
"Our life situation is awful. We're not living as human beings. Every day I want to leave this place, but we don't have that freedom as we still have to pay back over $2,000. So we just live day by day and try to be patient."
Complicating matters, Da said that the factory owner has transferred his parent's debt to his account. The employer justified the move by saying that Da is still young and can work longer to pay back the loan.
Sokhorn and her husband told LiCAS.news that they feel stuck. Sokhorn has tried in vein to convince her partner to find a brick factory with better conditions.
"But my husband told me, we are $2,000 in debt now. If we leave here it's possible that we have to borrow $3,000 to pay back our current loan. Our debts will then only increase more. And we are getting older. We can't work that hard anymore," she said.
LiCAS.news interviewed several workers from different brick factories. All of them said that they had borrowed money from the factory owners. Most of the workers stay inside the brick factory all day long, together with their children. Their children often don't go to school.