Health officials in the southern Philippines have admitted to difficulties in tracking down the whereabouts of people who attended a Muslim religious gathering in Malaysia.
The Muslim gathering held at the end of last month at a sprawling mosque complex on the outskirts of Kuala Lumpur has emerged as a source of hundreds of new coronavirus infections.
Safrullah Dipatuan, health minister of the Bangsamoro Autonomous Region in Muslim Mindanao, warned that many Filipino Muslims who attended the gathering did not report their travel.
---
---
---
"Many of them refused to admit that they came from Malaysia because they fear the social stigma if they are identified," said Dipatuan during a media briefing.
Earlier, two Muslim missionaries who attended the meeting were found to have tested positive for the new coronavirus. One already died in the city of Marawi.
At least three others were identified as "persons under investigation."
Dipatuan said it is a challenge for authorities to identify the other people who attended the gathering, saying there were at least 215 Muslim Filipinos who went to Malaysia for the event.
Mohammad Asnin Pendatun, spokesman of the Muslim autonomous region's inter-agency task force, said they "already have some names" of the attendees.
It was not clear if these individuals have adhered to the protocol of submitting themselves to self-quarantine.
Authorities admitted that there is not a complete record of those who attended the gathering because many left the country via the so-called backdoor to Malaysia in Mindanao.
"They went through the backdoor. They did not go through the proper channel," said Zul Qarneyn Abas, deputy health minister of the Muslim autonomous region.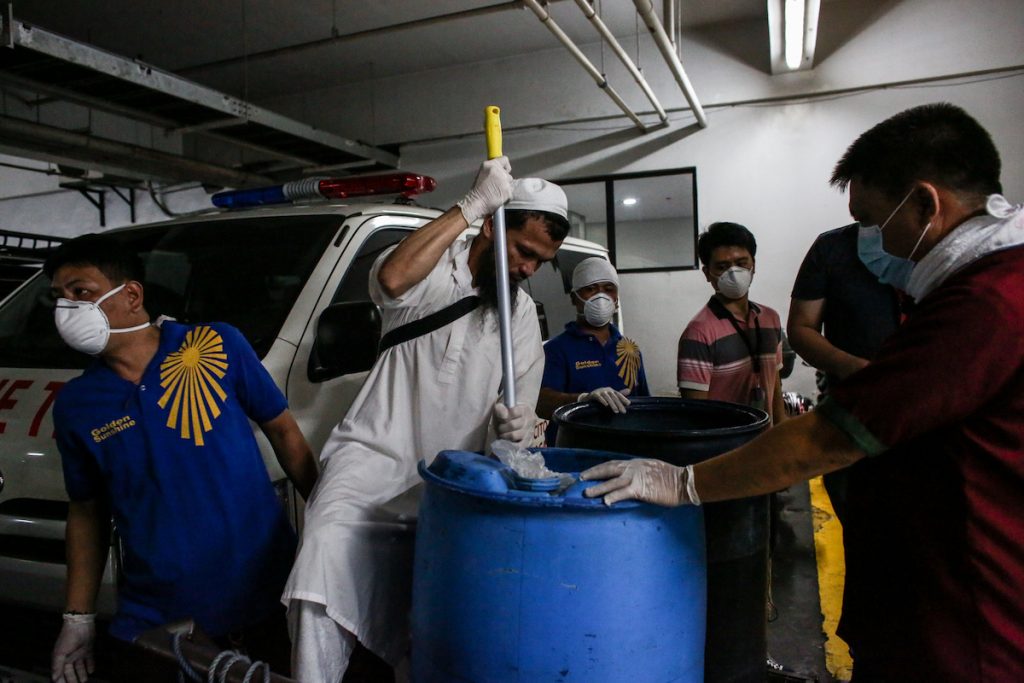 Meanwhile, the United Imams of the Philippines Foundation has called on its members to impose health measures following the declaration of a state of public health emergency in the country.
In a statement, the organizations said the Friday Khutbah, or public preaching, in Mindanao must be done briefly and should not exceed 20 minutes.
The same statement also advised children, the elderly, and those who have medical conditions and/or allergies not to attend the congregational Friday prayers.
"Those symptomatic of COVID-19 shall submit themselves for quarantine in the hospital," read the statement of the Muslim religious leaders.
The same recommendations has been extended to mosques and places of worship in the Philippine capital.
"We strongly recommend all masjids, Islamic boarding schools, Madrasah institutions to suspend their Islamic symposia, conference[s] outside of their campuses and suspend visitors to their campuses," read the statement.
A task force, comprising healthcare professionals from the Muslim Medical Association and faith-based groups, has been formed to help provide guidance to the Muslim community in Mindanao.
Muslims are also advised to avoid kissing, hugging, and other forms of physical contact as greetings, while mass gatherings are being discouraged, and "social distancing" is advised.