Thailand's progressive Move Forward Party claimed victory in the country's election Monday after a stunning result that decimated military-backed parties, which have ruled the kingdom for nearly a decade.
A massive surge for Move Forward (MFP) in Sunday's ballot left it on course to be the biggest party, followed by its rival opposition — the Pheu Thai movement of billionaire ex-premier Thaksin Shinawatra.
Thai voters turned out in record numbers to deliver a brutal verdict on former coup leader Prime Minister Prayut Chan-O-Cha, who has been blamed for economic stagnation and a crackdown on rights.
---
---
MFP leader Pita Limjaroenrat said he would seek to build a six-party coalition including Pheu Thai, which said it was ready to join, though negotiations of the details have not yet begun.
"I am Pita Limjaroenrat, the next prime minister of Thailand," he told reporters at the MFP headquarters in Bangkok.
"We are ready to form the government," he added, vowing to be a "prime minister for all."
Pita said he had called Paetongtarn Shinawatra, Pheu Thai's lead prime minister candidate, to congratulate her on her campaign and invite her to join the coalition.
"The sentiment of the air has changed, it was right. It was the right timing, people have been through enough," he said in English.
"Today is a new day, and hopefully it is full of sunshine and hope."
Between them, MFP and Pheu Thai are expected to take 292 out of 500 seats in the lower house, with the two main army-allied parties mustering just 76 seats in total.
But in a kingdom where coups and court orders have often trumped the ballot box, there are fears that the result may yet be thwarted.
MFP has vowed to reform Thailand's strict royal insult laws, putting it on course for a collision with the kingdom's powerful royalist-military establishment.
The newest force in Thai politics, MFP channelled the energy of youth-led pro-democracy protests in 2020 in an election campaign pitting a young generation yearning for change against the conservative old guard embodied by 69-year-old ex-general Prayut.
"I feel like my country has (hope) for the future," Beam, 29, a personal assistant and MFP voter who took part in the 2020 protests, told AFP on Monday.
"People have really opened their eyes."
With ballots counted from 99 percent of polling stations, Election Commission data showed MFP on 14.1 million in the popular vote followed by Pheu Thai on 10.8 million.
The United Thai Nation party, led by Prayut — the former army chief who seized power in a 2014 coup — was a distant third on 4.7 million.
But in a sign of the potential flashpoints ahead, Pita on Monday repeated a promise to reform the lese majeste law that imposes harsh prison terms for insulting the monarchy.
This was an issue once deemed untouchable in Thai politics, and which Pheu Thai shied from during the campaign.
'Work together'
Pheu Thai, which, including previous iterations, has been the most popular party for two decades, had hoped for a landslide win that would allow it to lead a coalition.
The party congratulated MFP, saying it had won the right to lead the new government.
Paetongtarn, daughter of party patriarch and exiled billionaire Thaksin, said the two sides have not yet started negotiating the details of a coalition.
Despite their success, MFP and Pheu Thai still face many hurdles to secure power, due to a junta-scripted 2017 constitution.
The new premier will be chosen jointly by the 500 elected MPs in the lower house, plus 250 senate members appointed by Prayut's junta.
Adding to the uncertainty, rumors are already swirling that MFP could be dissolved by court order — the same fate that befell its predecessor Future Forward Party after it performed unexpectedly well in the 2019 elections.
The Election Commission is not expected to officially confirm the final number of seats won by each party for several weeks.
But on Monday it said MFP was on course for 151 seats and Pheu Thai 141.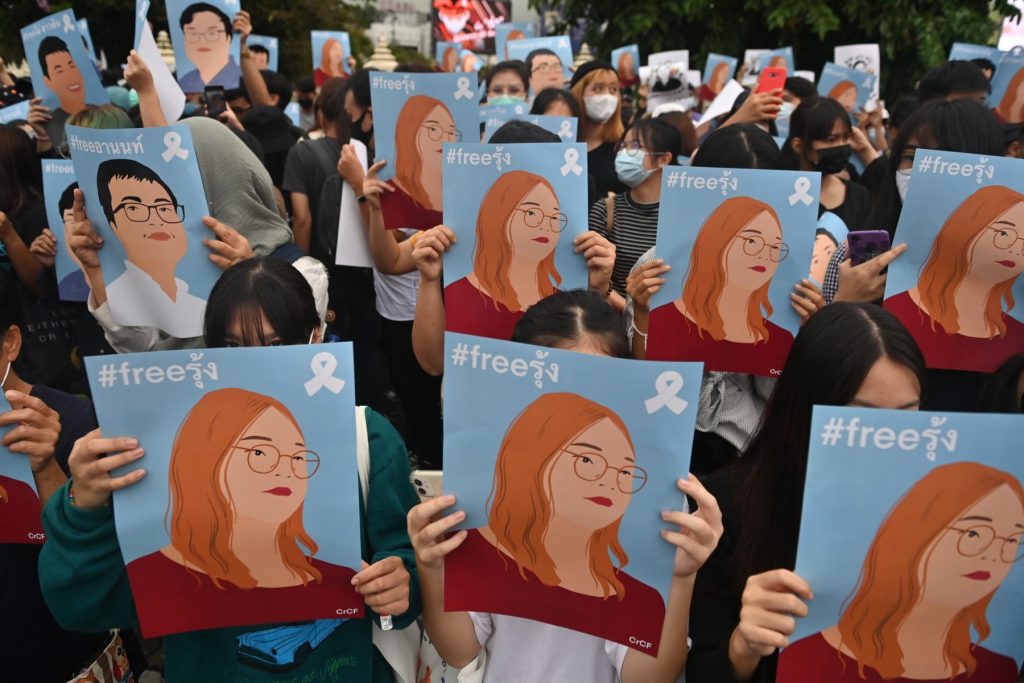 Protest legacy
This election was the first since 2020 protests that demanded curbs on the power and spending of Thailand's king.
The demonstrations petered out as Covid-19 curbs were imposed and dozens of leaders were arrested, but their energy fuelled growing support for the more radical opposition MFP.
MFP sought millennial and Gen Z voters, who make up nearly half the 52 million-strong electorate, but early results indicated their inroads across all demographics.
The party is predicted to take districts in the staunchly Pheu Thai northern territories — even flipping Thaksin Shinawatra's home district near the northern city of Chiang Mai.