The images from the Second Vatican Council are iconic: the nave of St. Peter's Basilica photographed from above; rows and rows of stadium-style wooden seating filled by bishops in white or magenta-colored vestments.
The Second Vatican Council met in four sessions from 1962–1965, gathering together more than 2,500 council fathers to discuss the Church and its role in the modern world.
Out of the thousands of chairs used during the ecumenical council, 24 seats can still be found today in a church just a few steps away from the Vatican.
---
---
The wooden benches with forest-green seat cushions are used as choir stalls in the Church of Saints Michael and Magnus, an easy-to-miss parish sitting right outside St. Peter's Square.
The church is hidden from view by surrounding buildings, and its entrance can be reached only by climbing a flight of stairs. Even Google Maps identifies the church's position as being 200 yards further east.
As a site of Christian worship, the Church of Saints Michael and Magnus dates back to the eighth or ninth century.
It was used by the Frisians, a Germanic ethnic group from the coastal regions of the Netherlands and northwestern Germany, for about 500 years before coming under the control of others.
It was restored to the Frisians in 1989 and became the national church of Dutch Catholics in Rome.
In the meantime, it had also become the oratory of the Vatican Archconfraternity of the Most Holy Sacrament, a public association of lay faithful that still uses the church for Mass and prayer today.
So how did this unassuming church come to have 24 seats from the Second Vatican Council as choir stalls in the front half of its nave?
Father Tiemen Brouwer, a Dutch priest serving at the church, told CNA he thought perhaps the council seats were gifted to the archconfraternity after Vatican II because they would be useful. The rest of the seats, he guessed, had been destroyed.
But no one from the archconfraternity was able to confirm this theory.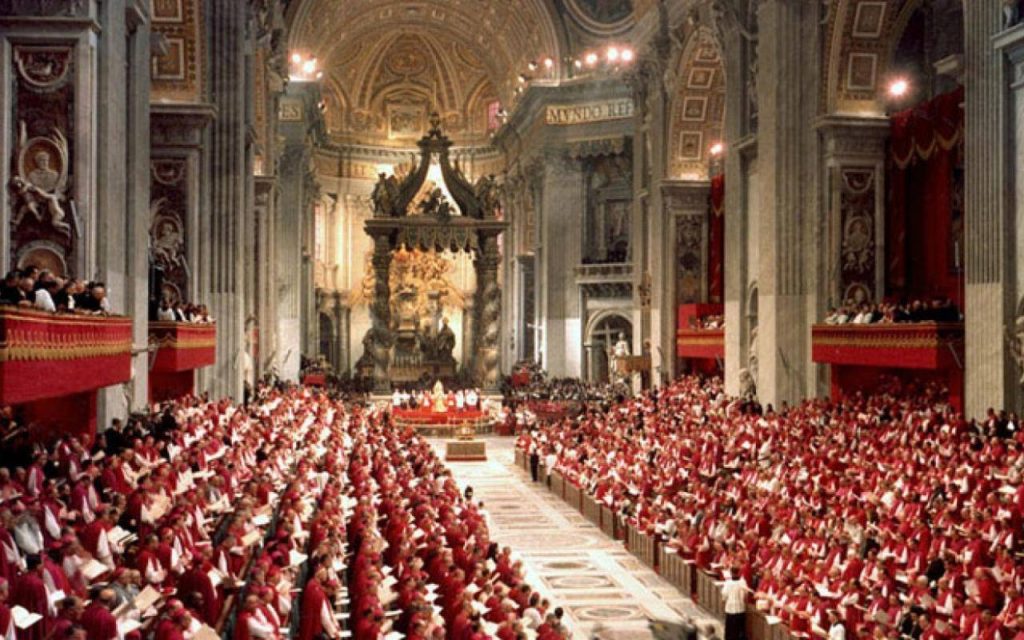 "No one knows why they are there, just that they are there," Kees van Duin, a member of the archconfraternity and a permanent deacon to the Dutch Catholic community, told CNA, after he queried a number of the older members of the religious association.
All that is known is that a piece of the Catholic Church's modern history is preserved there for anyone to come and see.
"I always say, wherever you sit [in those seats], you are sure to be sitting where a bishop, or maybe even a cardinal, sat," Brouwer said.