"It was never in my dream or mind that I would be chosen to be a cardinal."
This was the statement of Archbishop William Goh of Singapore as he expressed his gratitude to those who supported him and offered prayers for his intention.
Cardinal Goh, 64, is among the 20 new cardinals Pope Francis inducted in the Vatican on August 27. He is the first member of the College of Cardinals from Singapore.
---
---
In a Facebook post on Monday, September 26, the prelate thanked the people — Catholics and non-Catholics — who sent him a "spiritual bouquet" in the past weeks.
"I was presented with a spiritual bouquet from 414 fellow Catholics, and even non-Catholics and those from other countries who have offered up prayers, rosary, masses, divine mercy chaplet, fasting, adoration of the Blessed Sacrament and giving alms for my intentions," he wrote.
He said even young confirmands from Saint Vincent De Paul Church in the Archdiocese of Singapore also presented him with "a portrait of their prayers, assurance of love, and encouragement."
"In fact I never even thought to be supported by so many, especially the non-Catholics and those abroad," wrote the cardinal.
"What I have really just been focusing on is to follow the will of God as He directs," he said. "I am very edified that He has used me to touch the lives of those I have not even encountered simply by doing His will," added Cardinal Goh.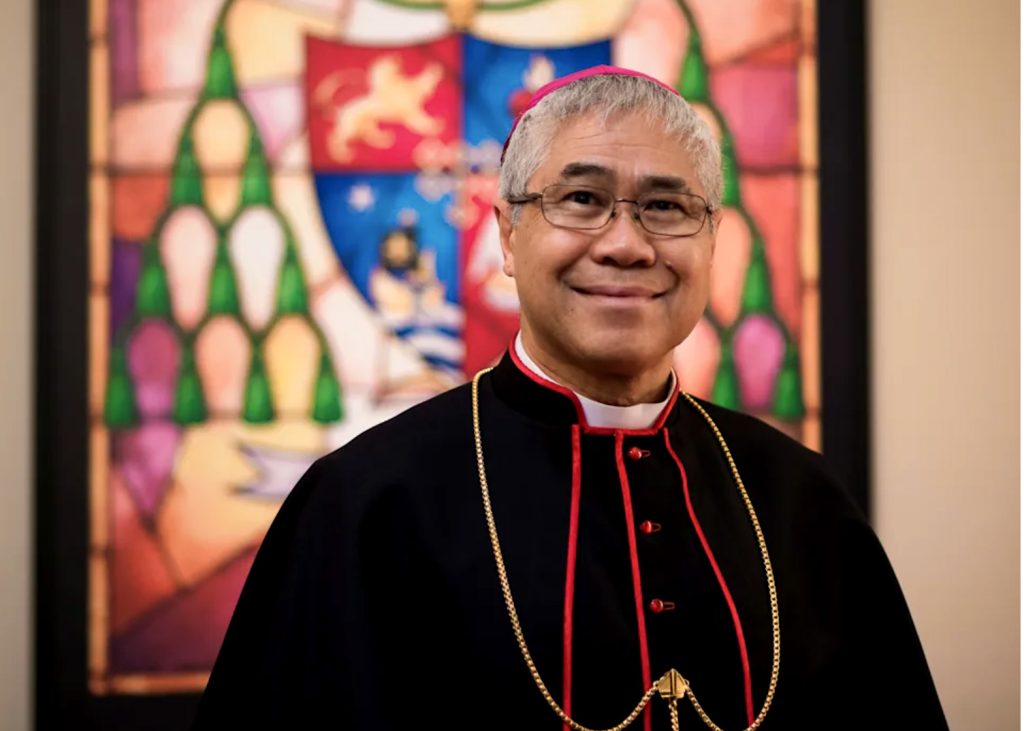 Addressing the faithful, he said "there is nothing greater you can do for me except to support me in your prayers."
"Without your prayers, I will not be able to do what I am doing for all that I do is the grace of God," he said.
"Once again, thank you for your love demonstrated by the spiritual bouquets I received. Let us continue to allow God to use us as we remain docile and faithful to His directions," said the cardinal.
Cardinal Goh was born in 1957 and is the fourth archbishop of the Catholic Archdiocese of Singapore.
He attended Montfort Secondary, where he received his high school diploma and entered the seminary in 1979 and began his studies in Philosophy at the Major Seminary at Penang, and Theology at the Major Seminary of Singapore.
On May 1, 1985, he was ordained priest in the Archdiocese of Singapore and was later named Assistant Parish Priest in the Church of the Holy Cross from 1985-1989.
He went on to complete his Licentiate in Dogmatic Theology in the Pontifical Gregorian University, Rome in 1992.
Upon his return, he was appointed formator and lecturer at the St Francis Xavier Major Seminary from 1992-2005.
In 2005, he was made rector and spiritual director of the Catholic Spirituality Centre until he took office as archbishop.