The papal nuncio to the Philippines, Archbishop Charles Brown, called on Filipinos to follow the example of Venerable Teofilo Camomot who served the Lord by helping the poor and the needy.
The pope's representative cited the late bishop's "tremendous love for the poor," "deep spirituality," and "amazing life of prayer," at the thanksgiving Mass in honor of the late archbishop in Carcar City on July 27.
"He is a figure that all of us can imitate, especially priests and bishops, imitation of being a good shepherd," said Archbishop Brown during the declaration of the decree of the heroic virtues of the late Archbishop Camomot.
---
---
In his homily during the celebration, Archbishop Jose Cabantan of Cagayan de Oro described Archbishop Camomot as "loving and caring pastor."
"He often visited the home of his parishioners, and got in touch with their lives, especially of the poor," said the Cagayan de Oro prelate.
"He was humble as a person, and practiced self-denial, coupled with his steadfastness in prayer," he said, adding that the Cebuano archbishop "lived simply."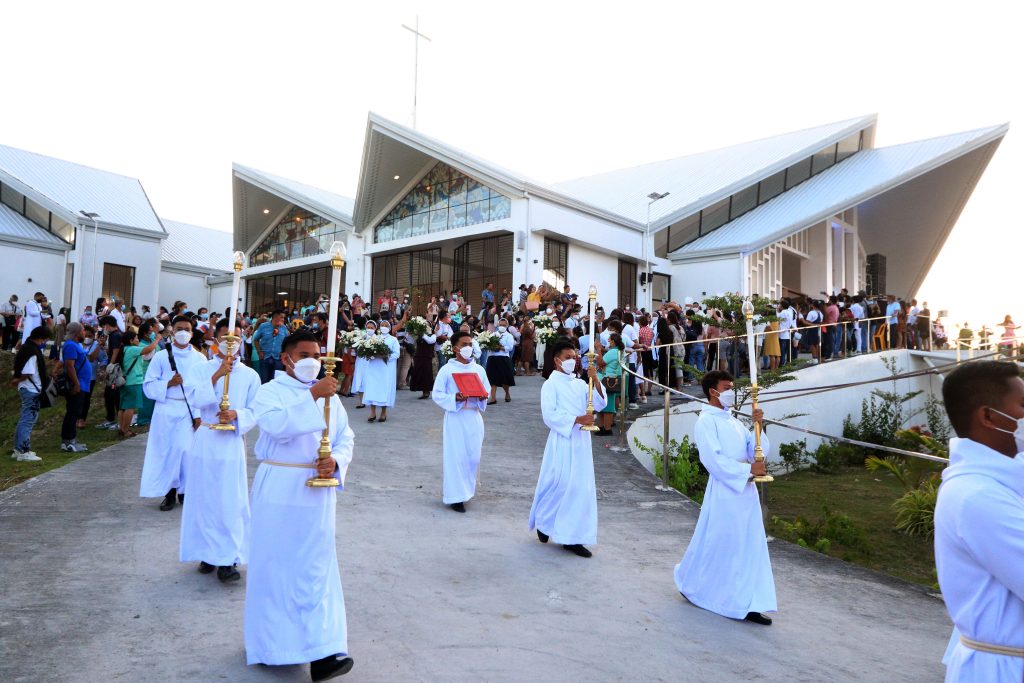 In a decree promulgated on May 21, 2022, Pope Francis recognized the heroic virtue of Archbishop Camomot.
According to the Archbishop Camomot Committee in Cebu, there have been testimonies of the archbishop's ability to heal the sick and levitate in prayer.
A native of Carcar, he was ordained priest for the Archdiocese of Cebu in 1941 and was elevated to episcopacy in 1955.
His last assignment was as coadjutor archbishop of Cagayan de Oro where he served for 12 years.
He then returned to Cebu where he died in a car accident on Sept. 27, 1988, at the age of 74.
"In our own way, may we as well become inspired to try to live the virtues that he lived," said Archbishop Jose Palma in an earlier statement.
"Let us also continue to pray that time comes that he would be beatified and eventually be canonized," he added.
The Cebu archdiocese said that Archbishop Camomot was known "for his fame of sanctity during his life, his death and after his death."
"His dedication to the poor and detachment from material possessions were the trademarks of his ministry," it said.