Pope Francis has advanced the cause of sainthood of the late Archbishop Teofilo Camomot of Cebu, declaring him "venerable."
In a decree promulgated on May 21, the pope recognized the heroic virtue of seven holy people, including Archbishop Camomot.
Archbishop Camomot, who was ordained a bishop in 1955, was known on the island of Cebu in the Philippines for his spiritual gifts.
There have been testimonies of his ability to heal the sick, levitate in prayer, and bilocate, according to the Archbishop Camomot Committee in Cebu.
---
---
One of these testimonies comes from an affidavit from the late Cardinal Ricardo Vidal, archbishop of Cebu, who said that Archbishop Camomot was with him on Sept. 27, 1985, at a time when Archbishop Camomot was also seen giving the Anointing of the Sick to a man in a mountain village about 30 miles away.
Priests were also known to seek out Archbishop Camomot to hear their final confessions before they died.
Born in the city of Carcar, Archbishop Camomot was ordained to the priesthood in 1941.
In 1955, he was appointed auxiliary bishop of Jaro in Iloilo province. Three years later, in 1958, he was named coadjutor archbishop of Cagayan de Oro.
The archbishop founded the Carmelite Tertiaries of the Blessed Eucharist in Misamis Occidental in November 1959. This would later become the Congregation of Santa Teresa.
After staying for 12 years in Cagayan de Oro, he resigned as coadjutor archbishop and returned to Cebu in 1970.
He died in a vehicular accident on September 27, 1988 at the age of 74.
"His dedication to the poor and detachment from material possessions were the trademarks of his ministry," read a statement from Archdiocese of Cebu.
It said that Archbishop Camomot was "known for his fame of sanctity during his life, his death and after his death".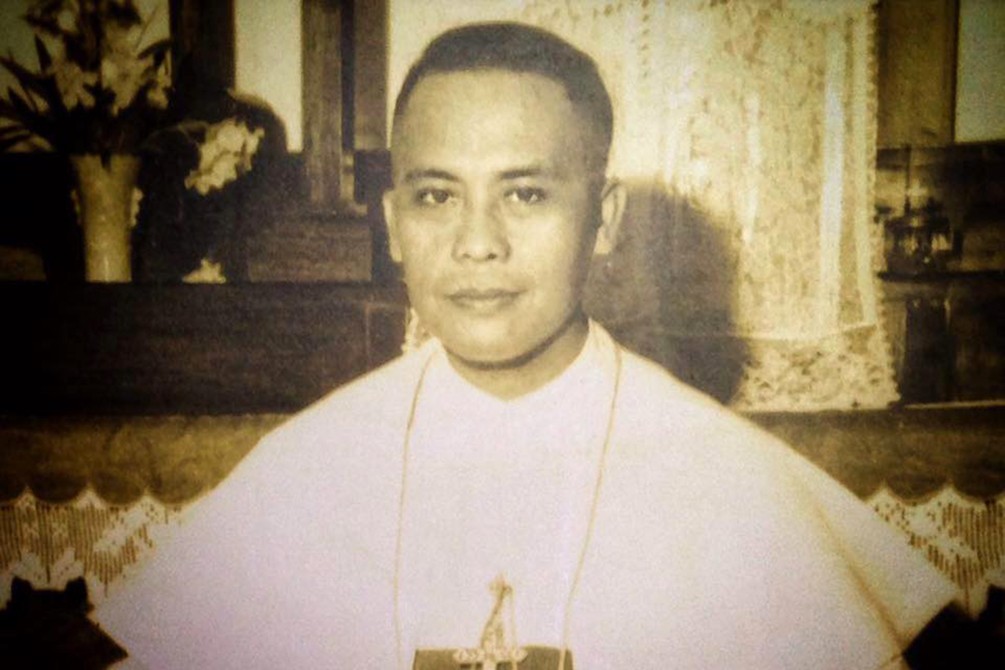 In December 2010, the archdiocese, during the incumbency of Cardinal Vidal, opened the diocesan phase of the cause of the archbishop's beatification and canonization.
Upon the advise of the Vatican, Archbishop Jose Palma authorized the reopening of the diocesan process on the life, virtues and fame of sanctity of Archbishop Camomot.
The process started on January 5, 2016, until March 2, 2017. The Congregation of the Causes of Saints granted the decree of validity of the diocesan process on November 19, 2015.
The "Positio" on the life, virtues and fame of sanctity of Archbishop Camomot was submitted to the Vatican in 2020.
On October 21, 2021, the special congress composed of nine Theological Consultants gave their unanimous approval on the heroic virtues of the prelate.
The cardinals and bishops in the ordinary session of May 3, 2022, chaired by Cardinal Marcello Semeraro, the prefect of the Congregation for the Causes of Saints, affirmed that the Filipino prelate exercised the theological, cardinal and concomitant virtues to a heroic degree.
The pope would have to recognize a miracle attributed to the archbishop's intercession in order for him to be beatified, the next step toward sainthood. A second miracle would be needed for canonization. – with reports from CNA and CBCP News