Pope Francis wishes that this year's Winter Olympics in Beijing will be successful and will foster "friendship" and "solidarity" among peoples.
The games will officially open in Beijing on Friday, February 4, under the shadow of human rights concerns and the COVID-19 pandemic.
"Sports, with its universal language, can build bridges of friendship and solidarity between people and peoples of every culture and religion," said Pope Francis during his weekly General Audience on Wednesday.
---
---
"I therefore appreciate that the International Olympic Committee has added the word 'Communiter,' meaning 'together' to the historic Olympic motto 'Citius, Altius, Fortius,' that is 'Faster, Higher, Stronger.'"
He wished that the Olympic Games "may nurture a more fraternal world."
The International Olympic Committee approved in 2021 a change in the Olympic motto that recognizes the unifying power of sport and the importance of solidarity.
Pope Francis said the change adds the word "together" after an en dash to "Faster, Higher, Stronger." The new Olympic motto now reads in Latin "Citius, Altius, Fortius – Communiter."
The pope said that he follows with attention and excitement the personal stories of athletes who are refugees.
"May their testimonies help encourage civil societies to open up with ever greater confidence to all, leaving no one behind," he said.
China's assertion that this year's Olympics will be a "green Games" has been challenged by some experts because they will take place in one of the driest places in the country and on almost entirely man-made snow.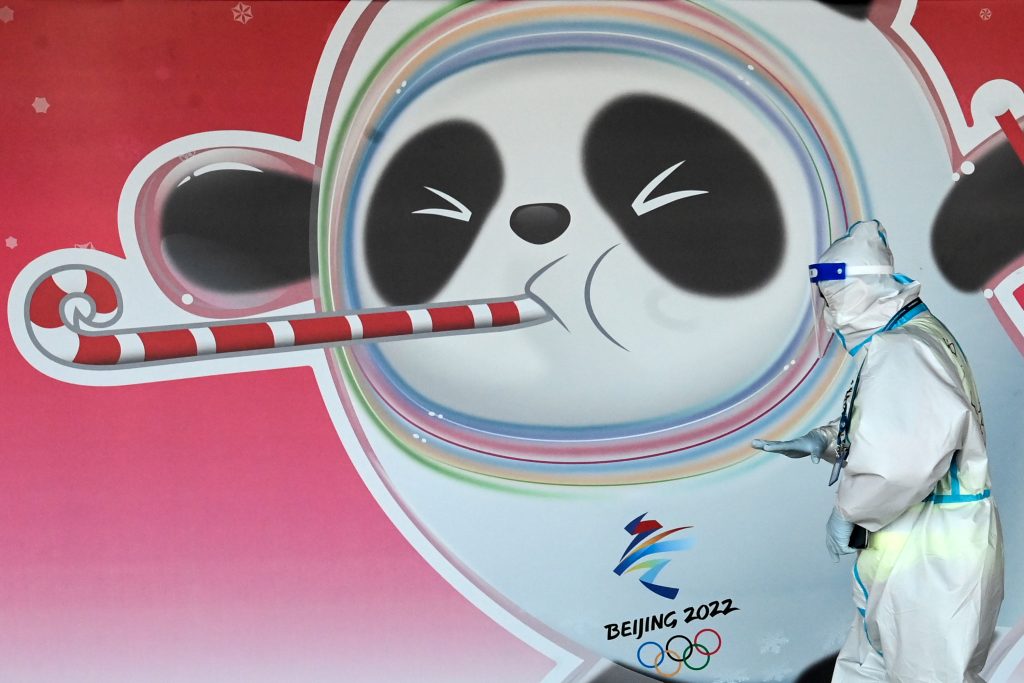 There are other concerns around the Olympics, including warnings from some Western nations about surveillance of their athletes and what will happen to them if they make anti-China comments or other displays of protest against local authorities.
Striking an upbeat tone on Thursday, IOC president Thomas Bach said the Games will "change the scale of winter sports forever".
China has little tradition of winter sports but has consistently said that staging the Olympics are part of a drive to inspire 300 million people in the world's most populous nation to "engage" in ski and ice pursuits.
Bach said that goal had already been exceeded.
Concerns about COVID linger. The nearly 3,000 athletes and tens of thousands of support staff, volunteers and media have been cut off from Beijing's general population.
China, where the virus emerged in late 2019, has pursued a no-nonsense zero-COVID policy nationwide and adopted the same approach to the Games, with everyone cocooned inside the bubble having daily tests and required to wear a mask at all times. – with a report from AFP