The head of the country's Catholic bishops' conference urged Filipinos to speak out and not to forget the dark years of martial law under former president Ferdinand Marcos.
"We cannot afford to keep quiet," said Bishop Pablo Virgilio David, CBCP president, at a forum hosted by the Brotherhood of Christian Businessmen and Professionals on Saturday, January 15.
"When some candidates claimed that the best government we ever had was the Marcos dictatorship, good heavens!" said the bishop.
---
---
He said some of those running in office in the coming May elections claimed that Marcos' martial law was meant to discipline the Filipinos.
"Telling the truth about the abuses committed in the past is not slander. This is called rectification. Rectification of historical knowledge. We need to look back the past in the right way," said Bishop David.
"The truth was plain and simple: martial law was simply a democratically-elected leader, wanting to stay in power longer than the Constitution would allow him," said the bishop at the forum.
He said Church leaders and the faithful should not be silent in the face of the spread of disinformation in recent months.
The prelate of Kalookan urged voters to look into the profile of candidates running for office in this year's elections, their background and their accomplishments.
"It is our moral obligation to verify when accusations are made against people," he said, warning of "the incongruence between thought, speech, and action."
"This is what often turns our word into a lie or a falsehood," he said, adding that in the mainstream media "we have professional journalists who can immediately react to narratives on the basis of basic criteria of accuracy, truthfulness, factuality."
"Well, the same is not the case anymore in social media," said Bishop David.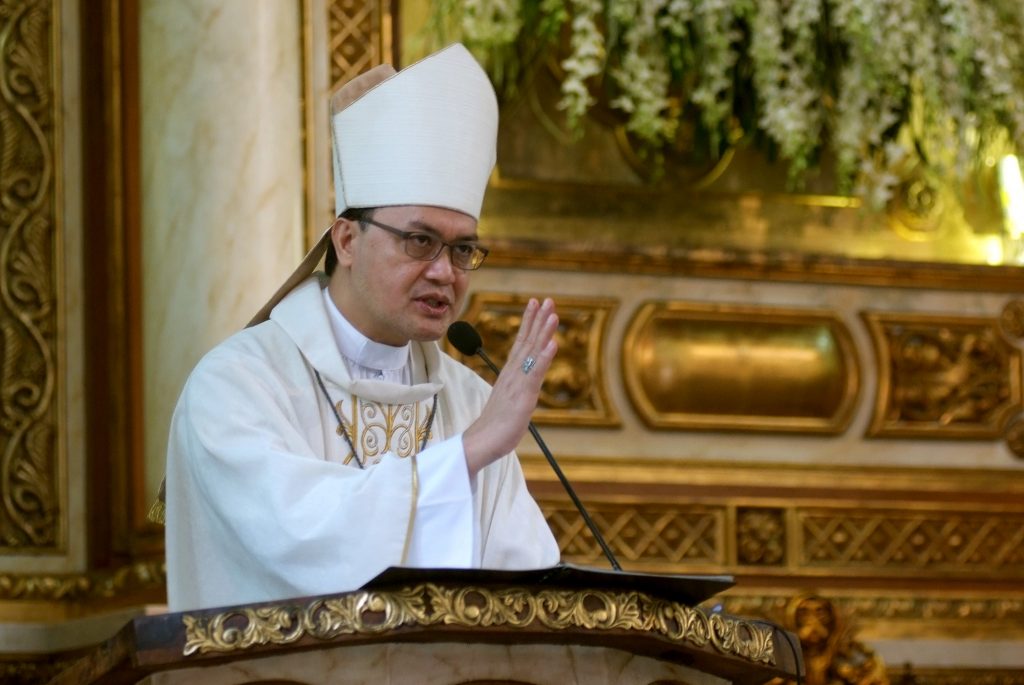 The prelate was speaking at the launch of the "Be Honest" campaign of the Brotherhood of Christian Businessmen and Professionals that aims to guide voters in choosing the right candidates.
"Authentic positive change start with honesty and honesty starts with you and me," said Jayvee de la Fuente, the head of the campaign.
"The call now is to make a decision," said Cesar Altarejos, chairman of the board of the organizations. Are we brave to choose honesty as our own advocacy?"
"We encourage everyone to contemplate and listen to our inner voice so we will be able to choose and vote for candidates that reflect and practice Christian values in this coming election," said PV Beley, president of the brotherhood.
"The challenge is really to place the virtue of honesty at the forefront of a person's moral compass, which becomes his or her basis for choices and actions," he added.
The brotherhood is a Catholic charismatic community of more than 18,000 members that include influential leaders in the business and private and public sectors across the country and overseas. It has 128 chapters, 39 outreaches, and 68 missions in the Philippines, Asia-Pacific, USA, and Canada.