Philippine authorities have arrested a former village chief, who is one of the suspects in the 2011 killing of Italian missionary priest Fausto "Pops" Tentorio in the southern province of North Cotabato.
Police identified the suspect as Ricardo Boryo Dorado, also known as "Nene Dorado," 65. He was arrested on Monday, November 29, by virtue of an arrest warrant for murder issued on April 30, 2019.
Dorado surrendered as apprehending officers, together with village officials, arrived at his residence. He was later brought to a police custodial facility in the town of Arakan.
---
---
---
He is reportedly a member of the armed militia group "Ilaga," which is composed of Christian immigrants who have been fighting for land rights against local tribes.
Father Tentorio was shot dead outside his parish church in the town of Arakan, North Cotabato province, on Oct. 17, 2011.
Ten years after his death, the Italian missionary priest continues to inspire people in the southern Philippines, especially those who worked with him in the mission areas.
Father Peter Geremia, a colleague of Father Tentorio, said his brother priest was killed because of his work with the indigenous people in the area.
"That is why his friends and I are still carrying out the programs we started with him and continue to fight for justice," Father Geremia was quoted as saying in a report on AsiaNews.
He said missionaries who work with the indigenous people in the area continue to deal with "many obstacles and even threats."
"We are tempted to stop, but I believe that our efforts and our prayers, our songs and our testimonies, our cry for justice are still keeping (the cause of) Father Fausto," said the priest.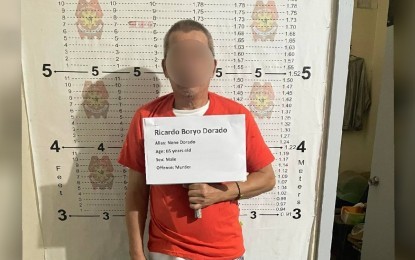 Father Geremia said the late missionary "has become a sign of hope, a sign of liberation from oppression and despair."
"He followed the example of Christ who continues to be with us as we carry out his mission," said Father Geremia.
Father Tentorio's flock – Christian and tribal people – remember the priest as an "ardent defender of human rights, social justice, and peace."
During his stay in Mindanao, the priest facilitated the operation of 80 daycare centers in tribal communities and was instrumental in the establishment of 10 Ata-Manobo tribal schools in Davao del Norte province.
He also supported the education of at least 3,000 tribal and peasant children.
Witnesses and human rights groups said the Bagani paramilitary group, which is allegedly trained and funded by the Armed Forces of the Philippines, has been behind the killing.
Military officials denied any involvement in the incident.