Bishop Noel Pedregosa has been installed as the new prelate of Malaybalay in the southern Philippines on September 14, Feast of the Exaltation of the Holy Cross.
"May my shepherding will be a shepherding of listening, dialogue, love, gentle correction and appreciation," said the new prelate in his message during his ordination and installation.
Bishop Pedregosa prayed that he will be a shepherd of "humility and openness," "of intimate friendship and holiness," and a shepherd "into the heart and soul" of the "least, the last, the lost, and those who are not in the list."
---
---
---
He said he expects the responsibilities and challenges that he will have to face as a bishop, including the care of the environment.
"Healthy attitude towards Mother Earth creates healthy environment and relationship among ourselves," said the prelate in his message.
"It can bring authentic healing and unity among ourselves, with the nurturing Mother Earth and with the Holy Triune God, the author of everything," he said.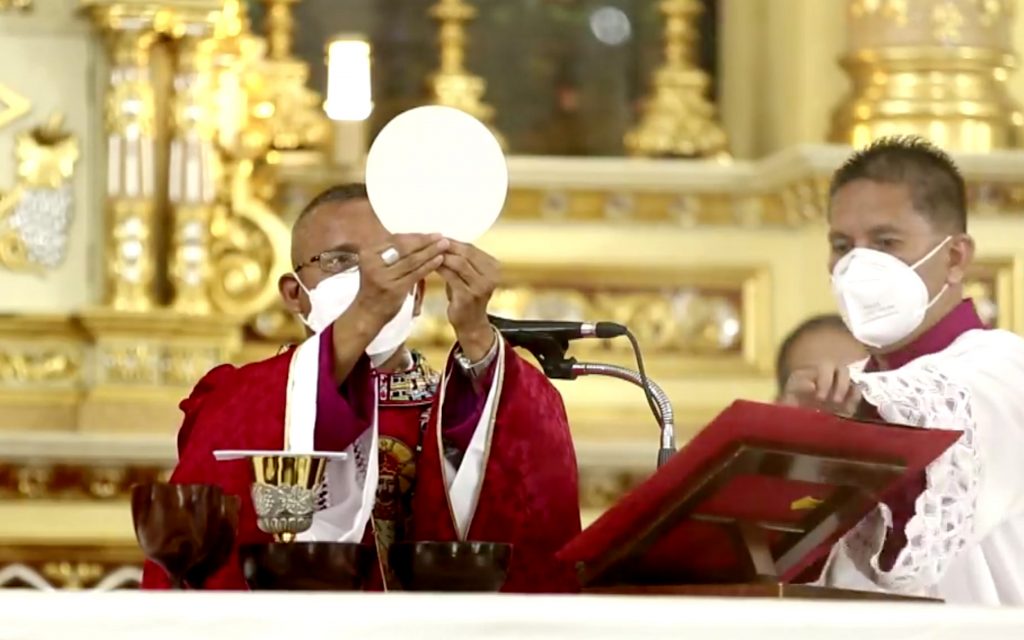 Archbishop Jose Cabantan of Cagayan de Oro led the ordination and installation of Bishop Pedregosa with Archbishop Angelito Lampon of Cotabato and Bishop Raul Dael of Tandag.
Archbishop Charles John Brown, papal nuncio to the Philippines, also attended the occasion.
Pope Francis named Bishop Pedregosa as the new bishop for the Diocese of Malaybalay on June 29.
Since 2017, the 56-year-old prelate has been vicar general of the diocese and rector of the Malaybalay Cathedral.
The diocese has been without a bishop since August 2020 after Bishop Pedrogosa's predecessor, Archbishop Jose Cabantan, formally assumed his post in Cagayan de Oro.