The Archdiocese of Lingayen-Dagupan on Thursday, August 26, announced a new award in honor of its former archbishop, Oscar Cruz, a year after his death.
"The nation needs heroes. Our youth need role models," said Archbishop Socrates Villegas of Lingayen-Dagupan in a statement.
He said the annual "Gawad Asin tan Silew Oscar V. Cruz Award" honors the values embodied "by contemporary saints," such as Archbishop Cruz.
"[It] recognizes persons or institutions whose works teach the path of justice and righteousness, of truth and goodness, with joy and hope and with holy anger tempered by love and contagious courage," said Archbishop Villegas.
---
---
---
He said the award will be given to "an individual or institutional prophets in this contemporary world who stand for integrity, justice, and charity."
The nominations for the award are ongoing until November 21, 2021. The awarding rites will be held on November 17.
The former president of the Catholic Bishops' Conference of the Philippines died of complications due to COVID-19 a year ago at the age of 85.
Archbishop Cruz was a priest for 14 years when he became auxiliary bishop of the Archdiocese of Manila in 1976. Two years later, he was elevated to Archbishop of San Fernando, a post he served until 1988.
After his stint as secretary general of the Second Plenary Council of the Philippines, he was named Archbishop of the Archdiocese of Lingayen-Dagupan in 1991, a post served for 18 years until his retirement in 2009.
In 1993, he was elected secretary general of the Federation of Asian Bishops' Conferences, a post he held until 1996.
The archbishop headed the Catholic Bishops' Conference of the Philippines for two terms, from 1995 to 1999.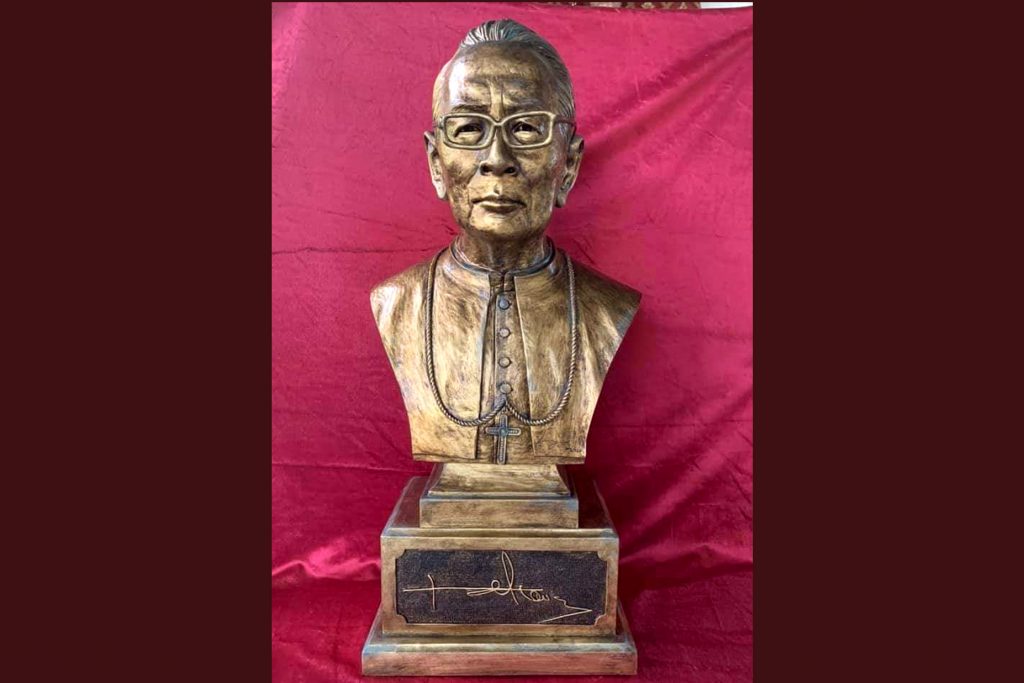 In a landmark "Pastoral Exhortation on Philippine Politics" issued in 1998, Archbishop Cruz stressed the urgent need for Christians and the Church "to evangelize politics, to become involved in politics in the way of the Gospel."
"If the Church does intervene in politics on the moral and religious bases presented above, it exercises this right and duty in various ways, above all by teaching moral and religious truths that should guide and transform politics according to the Gospel," he said.
In one of his last blogs, the archbishop echoed the CBCP's call for the country's "healing" amidst the spate of killings and human rights abuses as a result of the government's "war" on drugs.
"Lord, heal our land because the latter is wounded, it is bleeding, it is suffering," he wrote.