The Catholic Church in China ordained a new bishop for the Diocese of Pingliang in the country's north-central province of Gansu on July 28.
Bishop Antonio Li Hui was ordained co-adjutor bishop of Pingliang by Bishop Giuseppe Ma Yinglin of Kunming, president of the Chinese bishops' conference and vice president of the Chinese Patriotic Catholic Association.
A report on Vatican News said Bishop Li is the fifth Chinese priest to receive episcopal consecration after the signing of the Provisional Accord between the Holy See and the People's Republic of China on the nomination of bishops.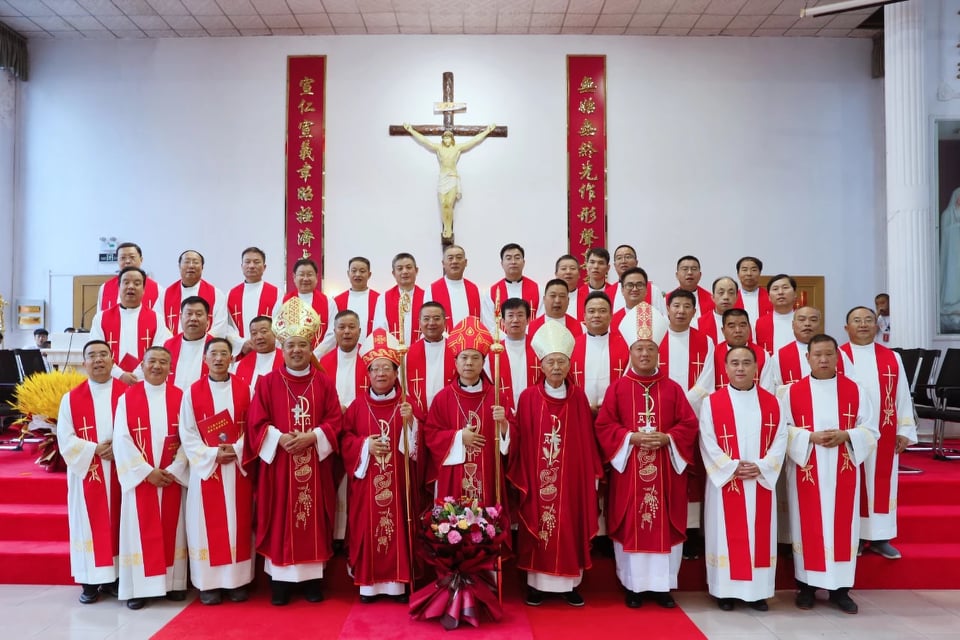 The new prelate was born in 1972 in Meixian County (Shaanxi). He entered the preparatory seminary of Pingliang diocese in 1990 and graduated from the Chinese Catholic Theological and Philosophical Institute in 1996.
In the same year, he was ordained priest and later took further studies at Renmin University.
Matteo Bruni, the director of the Holy See Press Office, said Pope Francis made the nomination for the ordination of Bishop Li on January 11, 2021.
Bishop Li worked in Beijing until last year as part of the "requirement" of the Chinese government for him to learn how to work in a diocese. He was eventually allowed back to his diocese.
At least 30 priests, 20 nuns and representatives of the Chinese Patriotic Catholic Association attended the ordination at the cathedral in Pingliang on Wednesday.
Church observers in Hong Kong and China noted that most of those who attended the ordination came from "Liu Yin Street" in Beijing.
The street is the location of the offices of the Chinese bishops' conference and the Chinese Patriotic Catholic Association.
A priest who asked not to be named said Bishop Li's ordination stressed the "importance of working … on Liu Yin Street," which he referred to as a "training place for Chinese bishops."
He said the ordination of Bishop Li "is a good proof," adding that in China "everyone knows" that if there was no agreement between the Vatican and China Bishop Li would have been "ordained illegally."