She lives about 26 kilometers from the main road in the town of Labason in the southern Philippine province of Zamboanga del Norte.
The 62-year-old mother takes care of three children with disabilities in a small village that is seldom visited by government or non-government representatives.
Thanks to a police officer, the story of Jesusa Amparado and her three special children — Rio, 33; Amierose, 31; and William, 29 — who cannot walk nor talk, went viral on social media.
---
---
---
In a social media post, Police Corporal Sheryl Drilon asked netizens to share whatever they can for the Amparado family.
"I posted their photos because I felt that the mother needs help," said the officer. "I am also a mother, and I saw her sacrifices … the unconditional love," she added.
Jesusa said she has no idea what ails her children. What is certain, she said, is she will take care of them for the rest of her life.
She said they were born "normal" but she noted that they had "some difficulty walking" when they were one-year old.
"They just kept on sitting because they were afraid that they would fall," said the mother.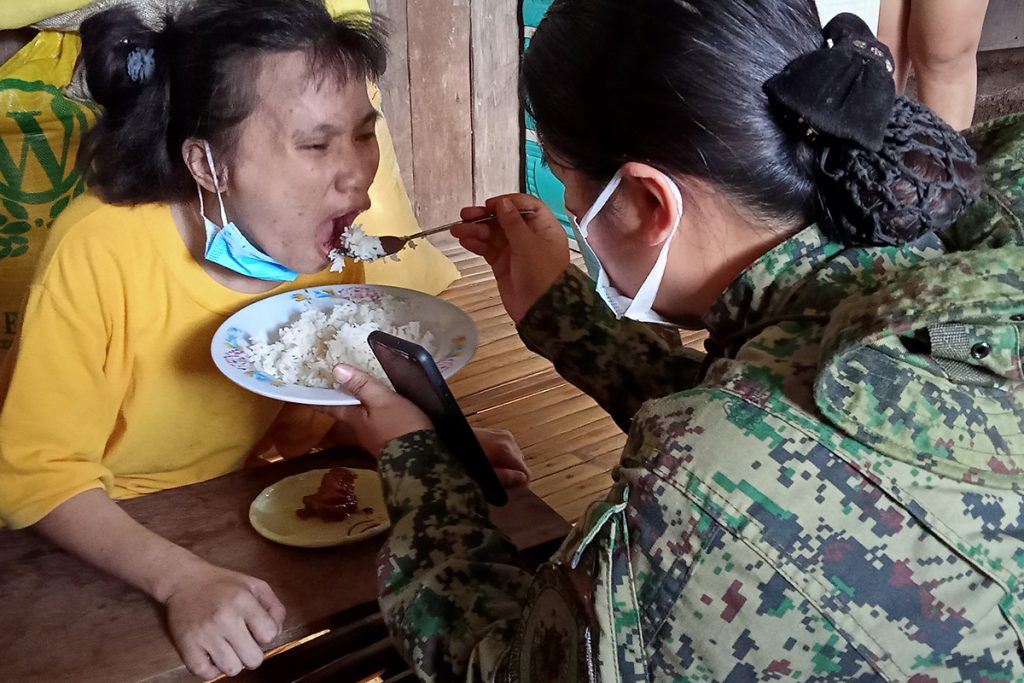 Because of their remote location, Jesusa was not able to bring her children to a doctor.
She sleeps with the children and cares for their needs because they could not move. She has to feed them, especially Rio who could not hold a glass or a spoon.
The mother could not leave her children even just for a few moments. "My thoughts are always with them. I always worry if they have eaten their meals," she said.
Her only wish during the observance of Mother's Day last Sunday, May 9, is for her children to take care of each other when she is gone.
"I pray that God will give me a long life to care for them longer."