The Diocese of Malolos announced the elevation of two of its parishes to diocesan shrine status.
Joining the ranks of the diocesan shrines are the San Miguel Arcangel Parish in San Miguel town and the Nuestro Señor Jesucristo and St. Andrew Kim Taegon Parish in Bocaue town's Lolomboy village.
Bishop Dennis Villarojo of Malolos gave due recognition to the parish church of San Miguel "due to the ardent devotion of the faithful in the province" to St. Michael the Archangel.
"Recent efforts have been made for the promotion of the devotion to the Archangel Michael such as the procession and home visits of the pilgrim image of the saint," said the prelate.
---
---
---
The parish also had the privilege to host the 33rd Healing for the World last October 28, 2020.
A similar recognition has been granted to the parish church of Lolomboy "because of the beatification and canonization of the first Korean Saint, St. Andrew Kim Taegon."
The saint was known to have stayed in "Hacienda de Lolomboy," an area owned by the Dominican friars from the 1830s to 1841 during his years as a seminarian.
"The significance of the saint's stay in Lolomboy earned the support of both the Diocese of Malolos in declaring the saint as secondary patron of the Parish of Sto. Cristo as well as the Archdiocese of Seoul, South Korea," the diocese added.
Bishop Villarojo also approved the episcopal coronation of the image of "La Purisima Concepción de Baliuag," also known as "Mahal na Birhen sa Patio," whose shrine is located at the front of the St. Augustine Parish Church.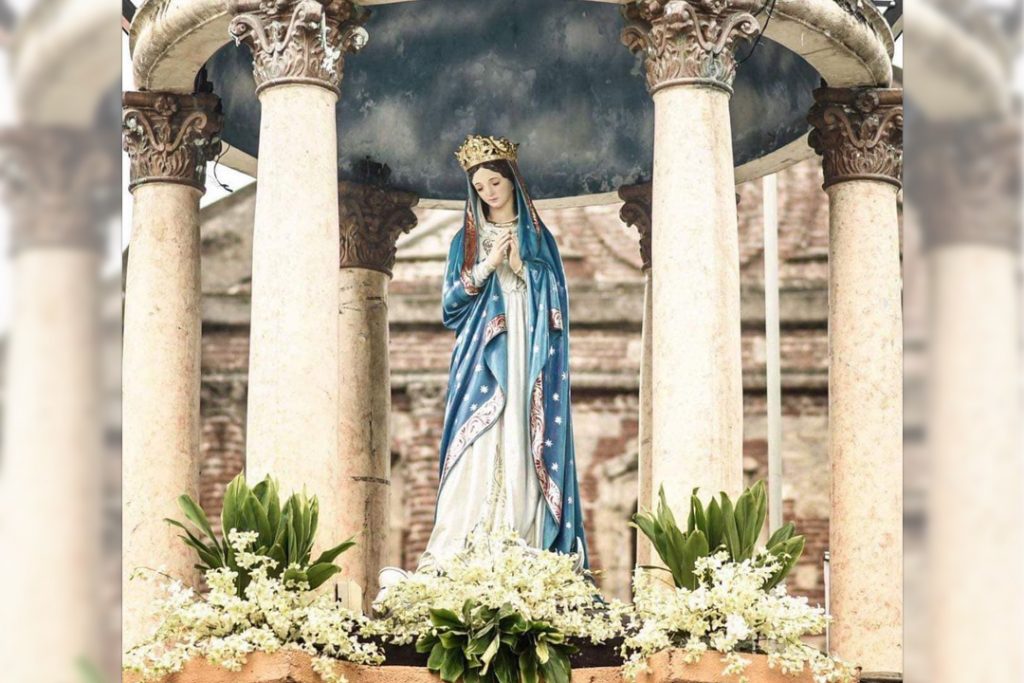 St. Augustine Parish Priest Monsignor Andres Valera said the image has been present in the parish since 1898 with the devotion to her spanning about a century.
Local historian Mark James Evangelista noted that, "the heavy metal image is of French origin and has a similar copy currently found in the Church of the Twenty-Six Martyrs in Oura, Nagasaki, Japan".
"Hence, the image might have been placed in Baliuag around the 1870s to the 1890s and ever since the shrine was built, it has become an avenue for the deepening of the faith of the Baliuageños most especially in their filial devotion to the Blessed Virgin Mary," he said.
The episcopal coronation will be held on February 1, while the dates for recognition of the new shrines are yet to be announced.
The other diocesan shrines in Bulacan include the Sagrado Corazon de Jesus (San Rafael); Mary, Mother of the Eucharist and Grace (Santa Maria), Nuestra Señora de la Inmaculada Concepción de Salambao (Obando), Mahal na Poong Krus sa Wawa (Bocaue), St. John the Baptist (Calumpit), Nuestra Señora de la Asunción (Bulakan), and San Isidro Labrador (Pulilan).