It was two Christmases ago when Christian Benjamin, Catholic priest of Dumaguete cathedral in the central Philippines, started distributing gifts to poor parishioners.
He received a sack of rice on Christmas Day and decided to give it out. He dressed and posed as a pedicab driver (motorcycle-for-hire) and distributed rice packs to people.
A parishioner who took a break on Christmas Day lent the priest the vehicle.
---
---
---
"I now understand how difficult it is to be a pedicab driver," said the priest who also gave free rides to unsuspecting pedestrians.
"I had a choir following me. They sing when I start giving out the packs of rice," the priest related in his homily. "It's great to see people smile during Christmas!"
Then one family stood out from the rest during one night.
Father Benjamin said the family of five — a couple and their three children — has just arrived from Mindanao.
Everyone looked sad, said the priest who greeted them "Merry Christmas." No one responded, said Father Benjamin. He then asked, "Where to sir?" The father replied to "Miciano Road."
The priest tried starting a conversation, but the father responded coldly. Father Benjamin persisted saying, "Christmas in Dumaguete is different. Where are you from?"
"We're from Mindanao," the father finally responded. The priest pressed on, asking if the visitors are Muslims or Christians. "We're Catholics," the father answered.
To lighten the mood, the priest sang a Christmas song, but no one sang with him until they arrived at the family's destination.
"I signaled to the choir not to sing. The family might get offended," narrated the priest.
The father handed a 200-peso fare, but the priest returned it. "That's my Christmas gift to you," he said, handing over a pack of rice.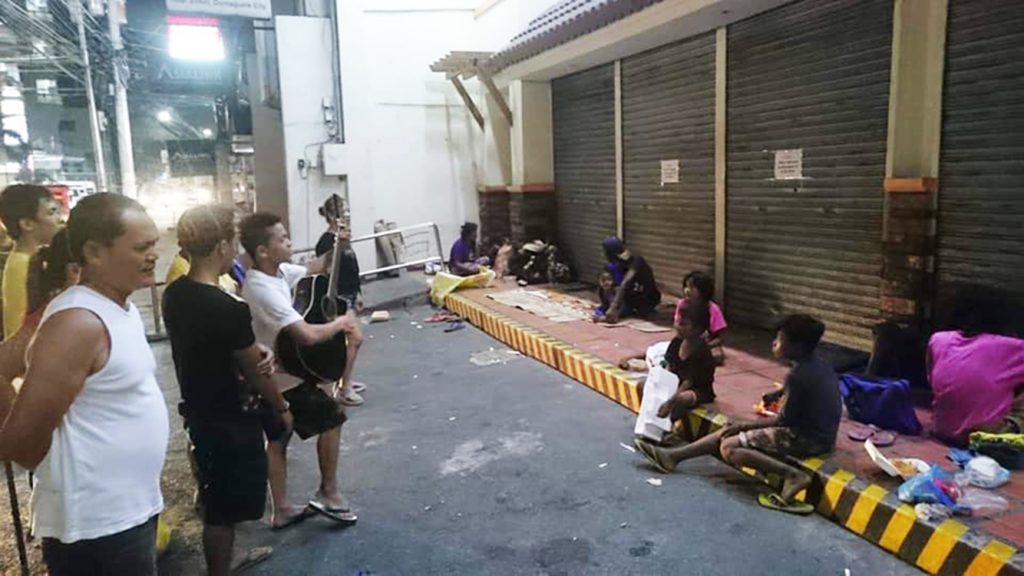 The father reluctantly received the pack of rice and handed it to his wife. They talked briefly and turned to the priest and said, "My wife is a vice mayor, and I am a contractor. We are not a poor family. It might be better to return this (pack of rice) so you could give it to those who need it most."
"Sir, that's my Christmas gift to you. It's up to you if you'll give it to others. Please accept it even if it comes from a driver," the priest said.
The man stared at Father Benjamin and asked, "Are you really a driver?"
The priest admitted that he is a priest and presented his identification card.
The family's mood lightened up, and the father asked if he knows a certain priest. Father Benjamin responded yes, and the father shared that he is a lay minister, and his wife is a lector.
"I had nothing to do in the convent. So, I drove a pedicab," the priest told his passengers.
When Father Benjamin returned to his convent later, he received a message from a fellow priest asking what he was doing.
"I was driving a pedicab. Why?" responded Father Benjamin.
While he was out, parishioners have reported that a priest posing as a pedicab driver has been distributing rice.
People learned it from the social media account of the couple from Mindanao. They shared that it was their first time in Dumaguete to plan how they would go about their separation.
"We haven't been talking for six months," Father Benjamin quoted the father as saying. "The only time we talked was when you gave the pack of rice to us …. we decided not to separate."
"If you did not become a pedicab driver on December 25, we would have gone our separate ways," said the man.