If the new coronavirus is contagious, so is goodness and concern for social justice, said the Philippines' new papal nuncio
Archbishop Charles John Brown, the country's apostolic nuncio, said kindness can cascade across people, taking on new forms along the way.
"We're contagious with goodness as a little bit like the opposite of corona [virus]. We spread goodness around us and society changes," he said.
---
---
---
The papal nuncio stressed the need for Christians to work for peace and social justice, which according to him, form an important part of the Gospel.
Archbishop Brown said the Church's role is to bring people to God's kingdom through the sacraments to a society that is "just and as peaceful as possible."
"So as Christians, we must commit ourselves to social justice as much as possible— fighting against injustices, poverty, war, and all the things that afflict the human condition," he added.
He reminded the faithful that working for social justice is "a spiritual battle as much as a political battle," adding that the "most effective way" of changing a society is when people live their Christian faith.
"There are two elements: the spiritual element and the political element, both are important. But the spiritual element is probably the most important," the archbishop said.
Archbishop Brown celebrated his first "Simbang Gabi" at the church of St. Anthony of Padua in Manila's Malate district on Dec. 18.
In his homily, he said "It doesn't matter what kind of vocation you have… God's plan is working through you if you allow it to happen."
"As we prepare for Christmas, let us be open to God's plan in our life and then we will see miracles before us," he said.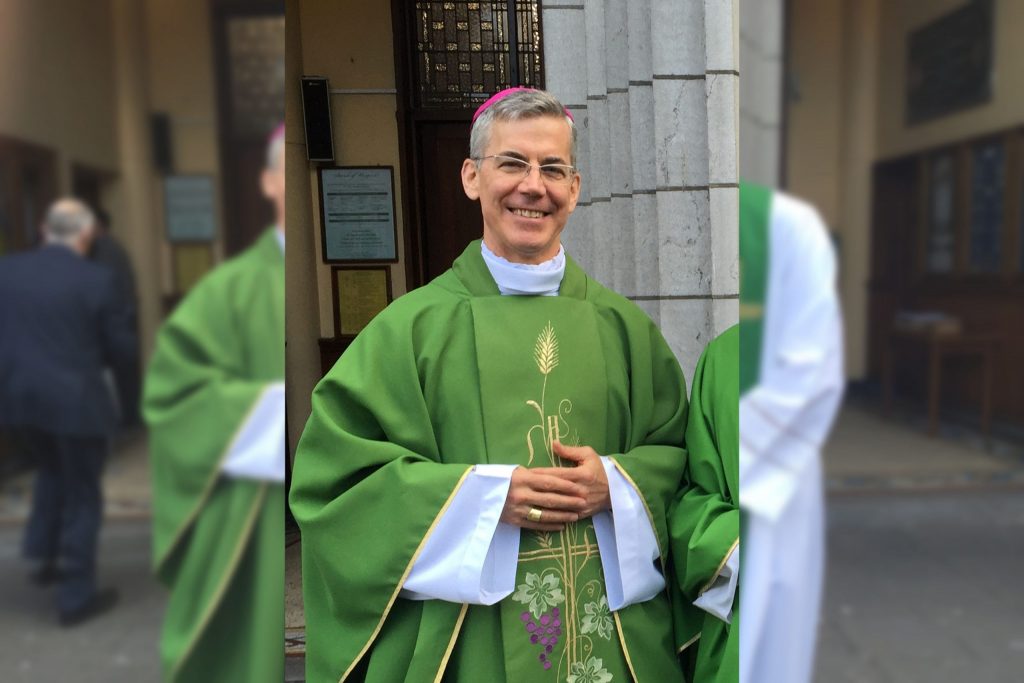 The archbishop, who arrived in the country on November 29, will represent the Vatican State to the Philippine government.
He will also play a crucial role in representing the pope to the Catholic Church in the Philippines and in selecting new bishops.
The country currently has six vacant ecclesiastical territories including the Archdiocese of Manila, which was formerly served by Cardinal Luis Antonio Tagle.
Pope Francis appointed Archbishop Brown as Apostolic Nuncio to the Philippines on September 28. Prior to his new assignment, he was Apostolic Nuncio to Albania since March 2017.
He replaced Archbishop Gabriele Caccia, who now heads the Holy See's Permanent Observer Mission in the United Nations in New York.
In many Catholic countries like the Philippines, the nuncio is also the Dean of the Diplomatic Corps.
Archbishop Brown, an American, joined the Holy See diplomatic service in 2011 after serving the Vatican's Congregation for the Doctrine of the Faith since 1994.
His first assignment was in Ireland where he served for six years.