The coronavirus pandemic is no reason for the faithful to despair.
This was the message of Archbishop John Du on the occasion of the celebration of the feast of the Child Jesus in the central Philippine city of Tacloban on June 30.
"Despite the condition we are facing right now … we are gathered here," said the prelate as he led the celebration of the Holy Mass.
"We come because our faith is better than our fears," he said.
---
---
---
Archbishop Du reminded the faithful to always obey quarantine protocols, adding that there is more to it when it comes to faith.
"The face mask is a good reminder. It says 'I love you, I care for you, and I don't want you to be contaminated by the virus,'" the prelate told those who attended the celebration at the Sto. Nino church in Tacloban.
"There is a meaningful signal to us that we do social distancing," he said.
"Look, we are very solemn in our celebration. I see you now, not like before when we are congested, we bumped each, and we pushed each other. We never see and appreciate the dignity of a person," added the archbishop.
He said that although the virus makes life inconvenient, "God gives us more, and even allows us to see meaning in what we are doing."
"Distancing is respect, to appreciate you as an individual …. In other words, face mask and social distancing is an act of charity," he said.
"You have your face mask. You are not alone. Whatever you do, it will affect your brothers and sisters," he added.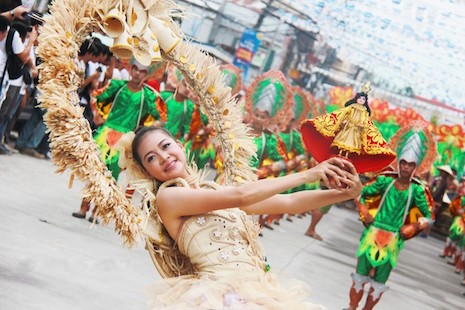 The prelate urged the faithful to translate the wearing of the face mask and maintaining physical distancing into living a "dignified Christian life when we care, love, and share each other."
He expressed hope that people in Tacloban will overcome the pandemic like the way they overcame the cholera epidemic in the city in the 1900s and the devastation brought about by super typhoon Haiyan in 2013.
"We know that God's power can heal us," he said. "We must continue with our faith and remain thankful amid the threat of this disease," he added.
At least 80 health workers have already been infected with the coronavirus disease in the Eastern Visayas region alone.
Based on the monitoring of the Health department in the region, from just 40 coronavirus cases on June 1, the number of people infected by the disease surged to 499 as of June 27, including 132 recoveries and three deaths.