The new archbishop of Cagayan de Oro in the southern Philippines said he will focus on strengthening small Christian communities in his archdiocese especially in the wake of the coronavirus pandemic.
Bishop Jose Cabantan, who was named prelate of Cagayan de Oro by Pope Francis this week, said he will start work with emphasis on "the Church in every family."
"We will give attention to small communities," he said, adding that although the pandemic closed churches "it opened the Church in every family."
---
---
---
Bishop Cabantan is chairman of the Committee on Basic Ecclesial Communities of the Catholic Bishops' Conference of the Philippines.
The new archbishop said he expects "many and great challenges" but he said he will interact and immerse himself with the clergy and examine the condition of ministries in the archdiocese.
"It is good to listen also to where they are now as an archdiocese; their ministries, direction and above all to listen to where the Spirit leads us in the midst of this pandemic," the Bishop said.
Bishop Cabantan plans to continue the diocesan pastoral assemblies, a consultative activity that has been in existence since the time of the late Bishop Francisco Claver.
"The pastoral life here in Malaybalay is given life through the diocesan pastoral assemblies, priests and religious assemblies, the different ministries, where communion and participation is upheld that help sustains the fire of fulfilling God's mission," he said.
In an interview with LiCAS.news, he said he will continue to find strength in prayers that he said fueled his Christian life.
He said that he was "privileged" to have monasteries in his diocese in Malaybalay where he said he usually spends a period of solitude, reflection and prayer.
"The greater are our responsibilities, greater is our need for prayer," said Bishop Cabantan.
He said he is "still amazed of the appointment," adding that he felt the "sense of unworthiness and fear" that brought him to "rely solely" on God's "love and mercy."
Bishop Cabantan is set to be installed as the fifth prelate of the Archdiocese of Cagayan de Oro on August 28, feast of St. Augustine of Hippo, the patron saint of Cagayan de Oro City.
The archdiocese comprises the suffragan dioceses of Butuan, Malaybalay, Surigao, and Tandag.
The Vatican has yet to announce Bishop Cabantan's successor in Malaybalay.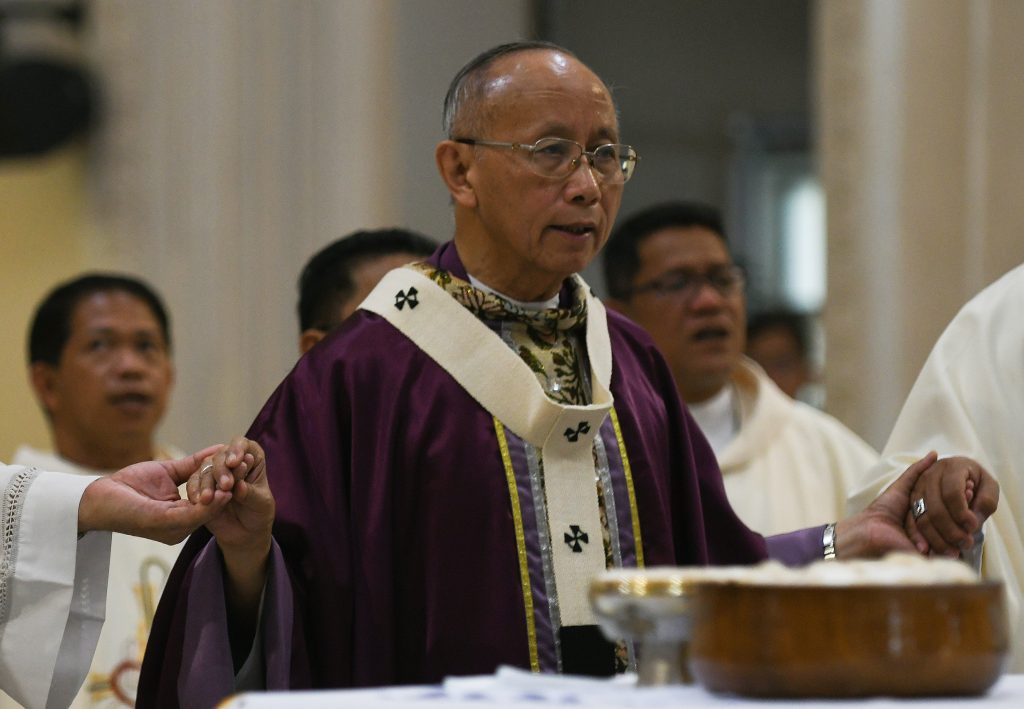 Bishop Cabantan, 63, replaced Archbishop Antonio Ledesma who retired last year after reaching the mandatory retirement age of 75.
He was born in Lagonglong town in Misamis Oriental, and was ordained priest at the age of 32 on April 30, 1990, at St. John the Baptist Parish, also in Lagonglong.
He is the first to be appointed archbishop from the St. John Vianney Theological Seminary in Cagayan de Oro where he earned a degree in Pastoral Ministry.
From 1991 to 1995, he was administrator of the San Roque parish of Catarman, in Camiguin, until his appointment as Dean of Studies at the San Jose de Mindanao Seminary in Cagayan de Oro from 1995 to 1997.
After three years of study at the Loyola School of Theology and one year as director of the San Jose Seminary in Quezon City, he was, from 2000 to 2007, formator at the St.John Vianney Theological Seminary in Cagayan de Oro.
From 2007 to 2010 he was pastor of the Medalla Milagrosa parish in Cagayan de Oro.
Pope Benedict XVI appointed him Bishop of Malaybalay on Feb. 17, 2010.
He was ordained bishop on April 30, 2010 at St. Agustine Metropolitan Cathedral in Cagayan de Oro and was installed at San Isidro Cathedral, Malaybalay, on May 15, 2010.
Ryan Christopher Sorote contributed to this report