Christians suffered 527 incidents of hate crime in 2019, up from 447 in 2018, according to data gathered by Persecution Relief, an ecumenical forum that records discrimination against Christians in India.
The number could be much higher as many victims fear reprisals from powerful Hindu hardliners, said Shibu Thomas, the founder of Persecution Relief.
Thomas told LiCAS.news 2019 was a very "difficult and challenging year for the persecuted Church in India."
---
---
---
Of the attacks recorded, Thomas said they included rape; the burning, vandalization, or shuttering of churches; the beating of congregants, including women and children, during church services; and false charges being filed against priests, nuns, pastors, and other believers.
He further pointed to the so-called Freedom of Religion Act 2019, which passed in the state legislature of Himachal Pradesh on Aug. 30, making it the ninth Indian state to introduce a so-called "anti-conversion" law.
Such laws are already enforced in the Indian states of Arunachal Pradesh, Odisha, Madhya Pradesh, Chhattisgarh, Gujarat, Jharkhand, and Uttarakhand.
Though there are some variations between the state laws, they are similar in their content and structure. All of the laws seek to prevent any person from converting or attempting to convert, either directly or otherwise, another person through "forcible" or "fraudulent" means, or by "allurement" or "inducement."
Critics allege the laws are used by Hindu hardliners to oppress other religious minorities.
Thomas said there are also plans being mulled to introduce a nationwide anti-conversion law.
"From January 2016 to December 2019, we have recorded an astonishing 1,774 cases of hate crimes against Christians in India," Thomas said.
He said from 2017 to 2019, Persecution Relief had received 2,718 calls on their toll-free helpline, with 739 calls being placed in 2019 alone.
Thomas believes the attacks being carried out by Hindu hardliners against Christians are not random, but part of a broader agenda.
"In most cases, we have seen police extend a helping hand to these fanatics," he said.
Thomas called on Prime Minister Narendra Modi to rein in Hindu hardliners.
He further pressed Modi to publicly reinforce India's status as a secular country, in line with the Constitution, while putting a stop to "hate speech" being perpetuated by some of his colleagues in government.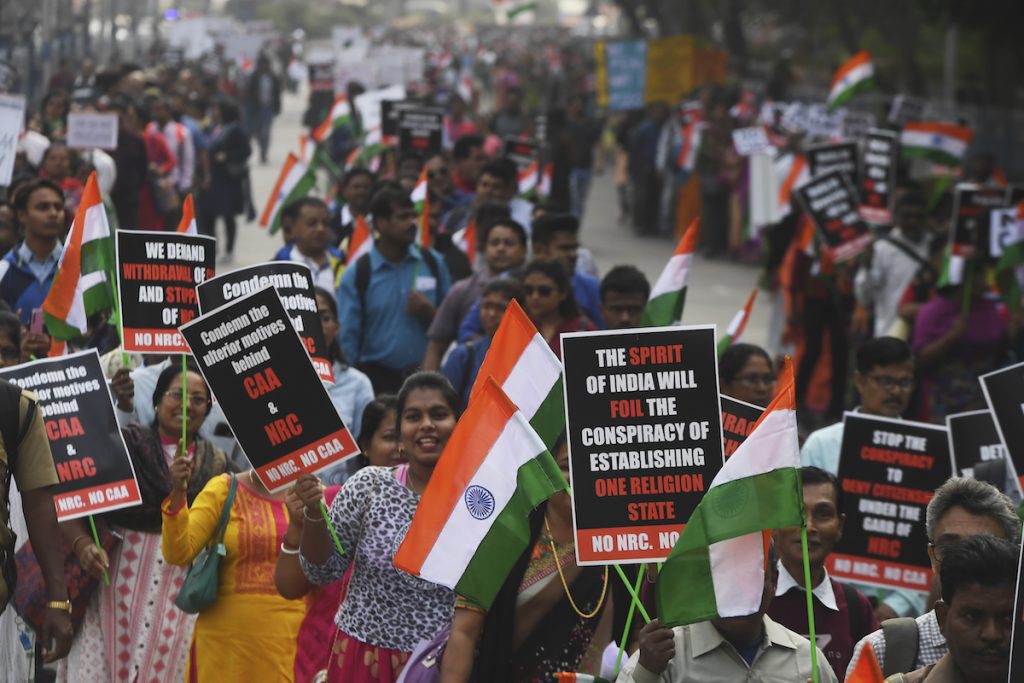 ---
---
---