In far-flung Baalachack, a north Indian hamlet located close to the border where the India and Pakistan armies often exchange fire, Pooja Devi is busy working behind her sewing machine or using scissors to create her intricately-designed wares.
Just two years ago, the 21-year-old, who has become an inspiration for the women of her village, was wondering what fate had in store for her.
After completing secondary school with good grades, she was troubled to discover her father was struggling to scrape together the admission fee needed so that she could attend college.
---
---
---
Like the majority of India's farmers, Devi's father had found himself in dire straits due to climate change. With his declining earnings, Devi took it upon herself to help the family get through those difficult financial straits.
"I wanted to study in college, but I also wanted to earn money so that I wouldn't become a burden for my family, which was facing immense hardships due to the agricultural crisis. Most of the time, my father used to complain how hard it had become to make ends meet while working as a farmer. [Unpredictable] weather was hitting us hard," Devi said.
In 2019, Catholic Social Service Society visited Devi's village and encouraged women to create self help groups, which would receive training in various crafts, making them economically independent.
Initially reluctant, Devi finally signed up.
"I was given the option of choosing between various craft training courses. I choose to make handmade file covers, for which I received three months of training from the church. During the rigorous training sessions, I learned to design the file covers with colorful cloth on the outside, while stitching the ends with fine silk threads," said Devi.
A year has passed since she completed her training. Devi currently earns more than $100 a month from her craft. And apart from training, the church group has also provided her with a market to sell her wares.
"Besides earning money, I am also studying in college. My studies are no longer a burden for my father. I hope things will get better now," Devi said.
"The Catholic Social Service Society lays a special focus on entrepreneurial ventures which are owned by women," said Madhulika Sharma, a CSSS program coordinator. "We also foster connections between community collectives and financial institutions. We have strived to overcome hurdles and impediments to women's participation in economic development," Sharma said.
She said her office has trained 120 girls in cutting and tailoring, 56 in beauty culture, and 25 in computer applications.
Sharma said women living in the far-off hamlets of north India are often treated as a burden on their families, and the agency is primarily focused on making them economically self-reliant.
After seeing Devi earning a decent wage, many of the women in the village are seeking her help to get training in making file covers. According to her, Devi has become a ray of hope, even for the older women in her village who want to earn a living and help their poverty-stricken families.
Devi said the enthusiasm she has seen among the women of her village when it comes to learning her craft is encouraging.
"I welcome every women to my house and want them to learn the skill. If it helps them grow financially, it will indeed lead their families towards permanent prosperity," said Devi.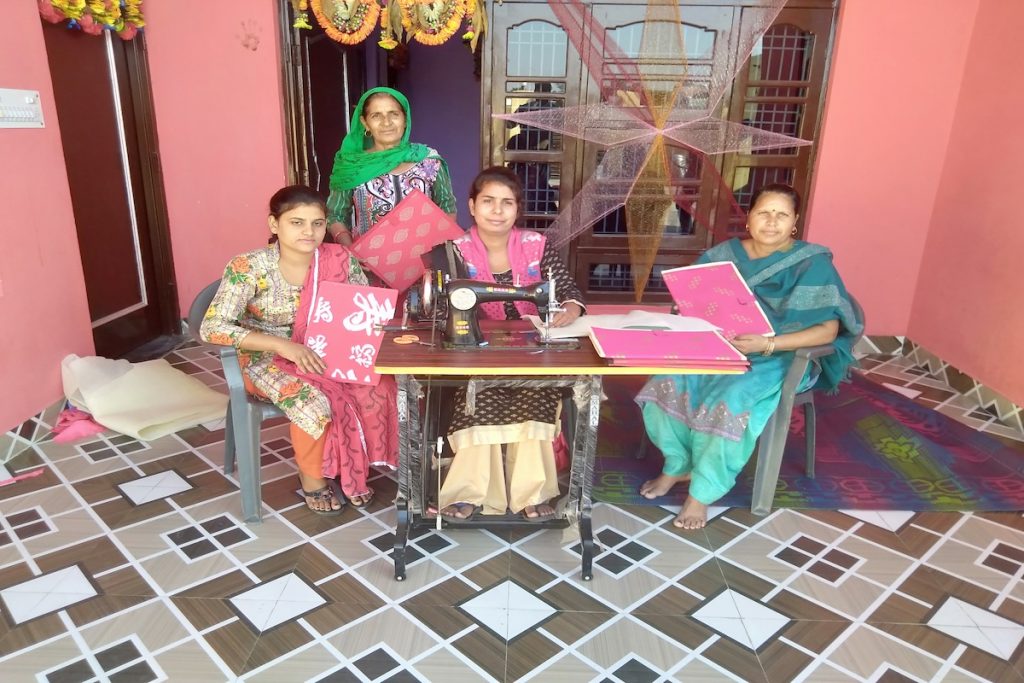 ---
---
---
Phoola Devi, a 56-year-old woman from Pooja's village, has also taken to the church-organized program. She acts as a prime contact between the Church and its beneficiaries, and has been motivating the women of her village to take part in the skill development courses and become self-reliant.
A mother of two educated girls — one a lawyer, the other working at the local court — Phoola said she has witnessed firsthand how women in remote areas are treated as burdens by their families. It is her goal to free them from what is, at times, ruthless forms of bondage.
"I always wanted to help women empower themselves but I had no resources. The church program has come as a big relief, as it not only trains economically downtrodden women in various skills, but also keeps in constant touch with them so that they are encouraged everyday to keep moving forward," said Phoola.
Her husband, Natha Ram, said he is fortunate enough to have a spouse like Devi, who is now known for her philanthropic works and efforts to encourage women to live a life of dignity.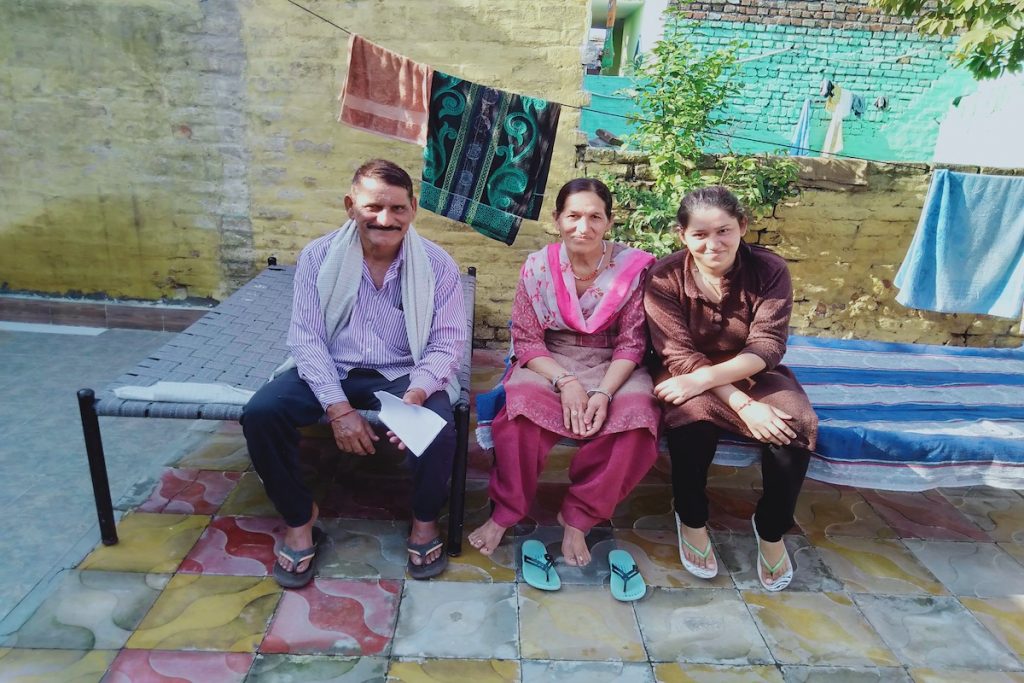 "I want my girls to become like their mother. At first it used to annoy me seeing her spend so much time on social work. It was later that I realized how she has been subtly changing not only the lives of the women, but their families as well," said Ram.
"It is indeed encouraging to see the women now coming forward to learn various crafts and gain control of their lives," he said.
Anjali Gupta, a womens rights activist based in New Delhi, said violence against women in India is primarily driven by financial dependency on their husbands.
She said that women are often treated as burdens by their inlaws, and often become indentured to them.
"The economic dependence of women in our society is one of the prime reasons for the rising violence against them. Once they are economically empowered, their societal value increases," said Gupta.